One of my online crafty friends (*waves to Lilli*) is a bit of a recycling fiend and often posts tips and ideas about how to turn recycle everyday bits and bobs into stash... her favourite tip is to snip out and save the ribbon hanger loops from any new tops you buy but another of her great ideas is to keep an eye out in the sales/clearance sections for cheap jewellery that can be disassembled and used as embellishments.
I had this idea in the back of my mind as I meandered around the clothing section of Asda this afternoon and just look what I came away with!!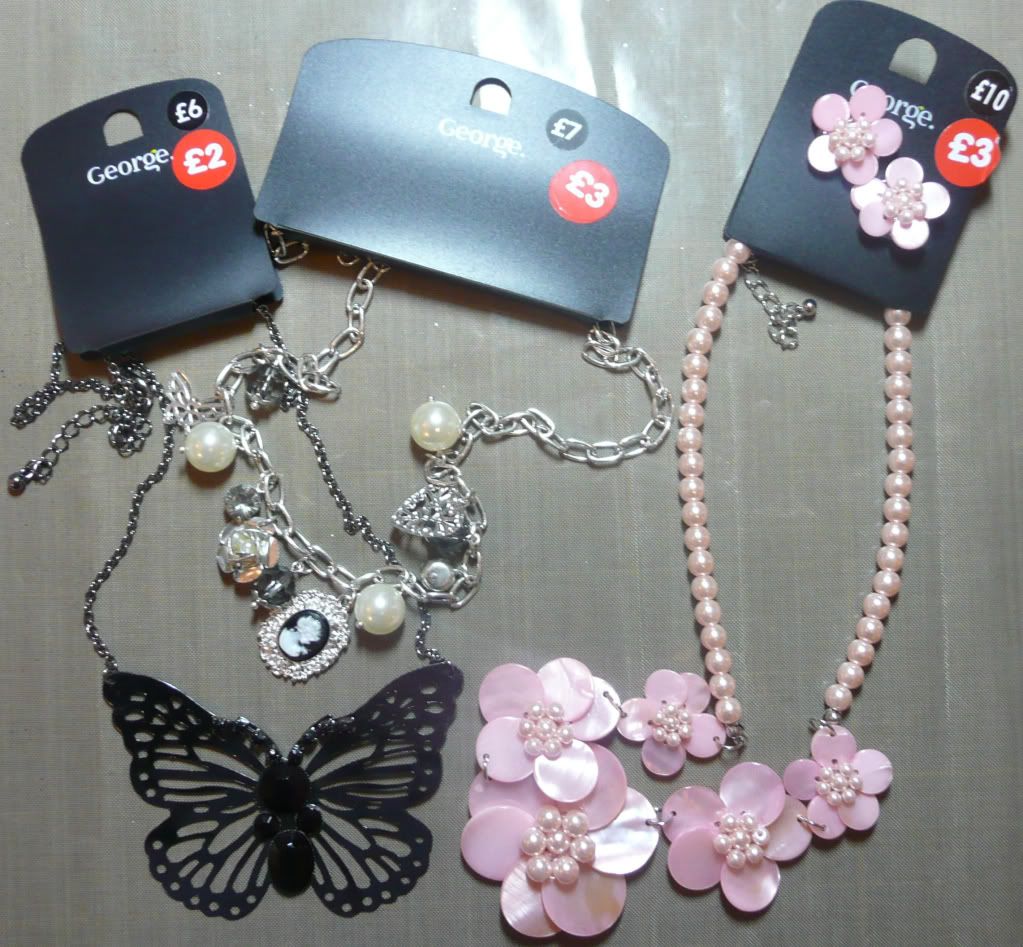 For a grand total of £8 I have:
A gorgeous big metal and gemstone butterfly embellishment...
A cute little cameo, a filigree metal heart charm, a filigree metal butterfly charm. a metal flower embellishment and a selection of crystal/pealised beads....
And 7 pretty pearlised plastic and bead flower embellishments plus matching beads!
And that's without using the chains... :)
This is the second time recently that I've bought discounted jewellery with the intent of using it in my crafting and I recently made a scrapbook page using some lovely decorative hoop earrings as miniature frames (lighting not the best in these photos - sorry!):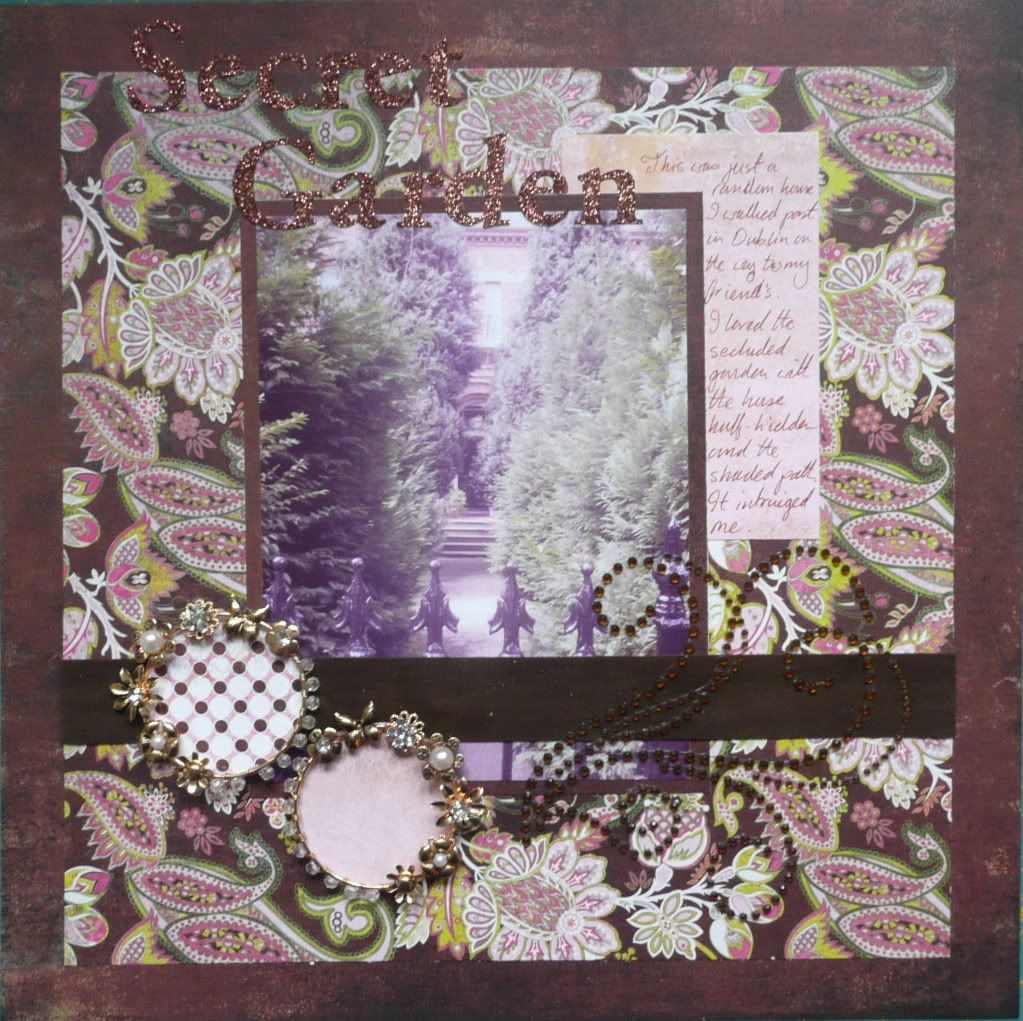 I think I am now hooked on this thrifty crafting tip and I find myself viewing jewellery in a totally different light... that of how it would look disassembled and used on a scrapbook page! :lol: