Welcome to another Wednesday! If you're new to WOYWW and wondering what on earth it's all about, check out
Julia's blog
for details and the full list of fab blogs to visit! :)
Not much on my desk this morning. Well, actually, I have a confession... these photos are of my desk at 11:30pm on Tuesday night... but believe me, nothing has changed since then! :lol:
Crafting has not really been happening this past week, due to a combination of illness (both DD and I are full of cold!!) and houseguests so aside from the general crafting debris around the edges of my workspace, and a couple of completed ATCs, the only thing currently gracing my workspace is a set of in-progress ATCs.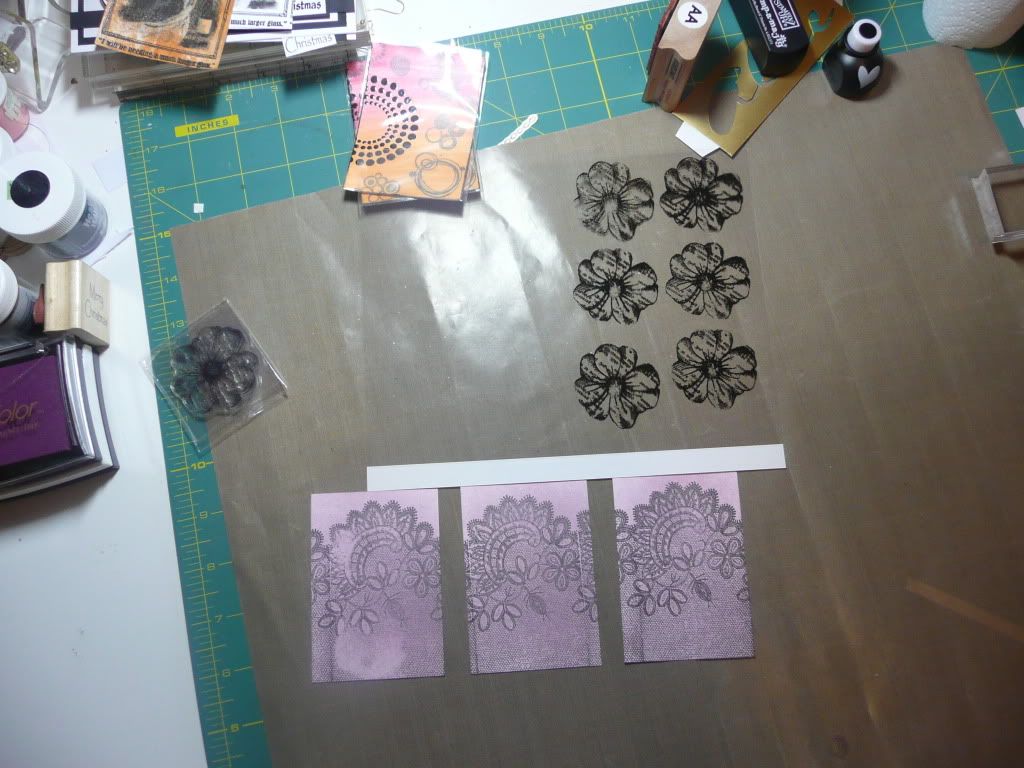 I used some lovely new Anna Griffin lace stamps to make the background for these and have stamped a flower design onto acetate.. these are going to be cut out and added to the background.
As there is so little on my actual workspace, I thought this week I'd also show you the rest of my craft desk...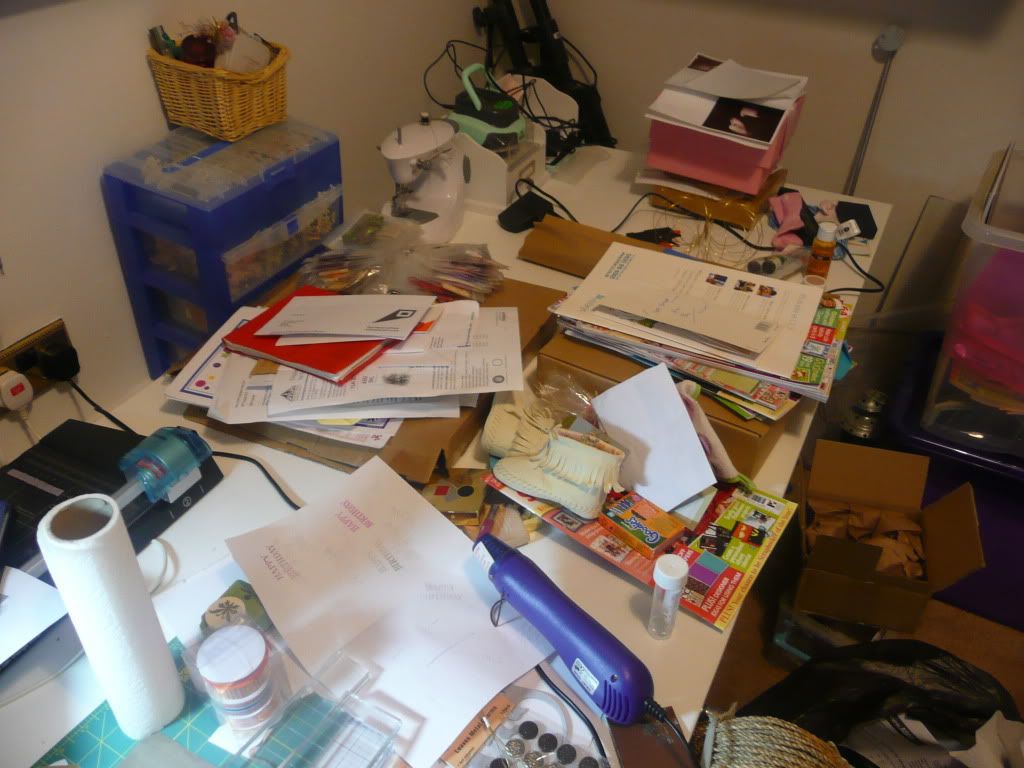 Can you believe I tidied this only the other week and had this part of the desk completely clear - enough so that there was workspace for a friend to come round and craft with me? *sigh* The clutter just seems to pile up, no matter what I do... not helped by hubby having the occasional tidying spree which usually involves dumping any of my or DD's belongings (note her stylish booties gracing my desk!) into my craft room!