Well, would you look at this?! Here's me blogging and it's not a WOYWW post! In fact, it's not even a Wednesday! :lol:
Yup, I finally managed to get into my craft room for a bit last night and actually got a bit of crafting done! I wanted to make a start on making some thank you cards - which of course was the perfect opportunity to have a play with some of my latest acquisitions!
First on my list of goodies to try out was my Tim Holtz Tattered Florals die. I've actually had this die for a few months now but due to a combination of illness, pregnancy, the urgent need to make Christmas cards, giving birth and caring for a newborn, I'd not even taken it out of its packaging until yesterday! :lol:
I decided to use this yummy Laura Ashley flocked paper with the die:
Am loving how the flowers layer up. I was desperate to get this die and can see me using it a lot!
The other new toy I wanted to play with was my new Nestabilities. My mum got me three sets of Nesties for Christmas (she always asks me to tell her something she can buy me for birthdays/christmas etc so this year I sent her a link to a website and told her which Nesties I'd like! :D) and I couldn't wait to have a go with them - particularly the matching size circle and scalloped circle ones.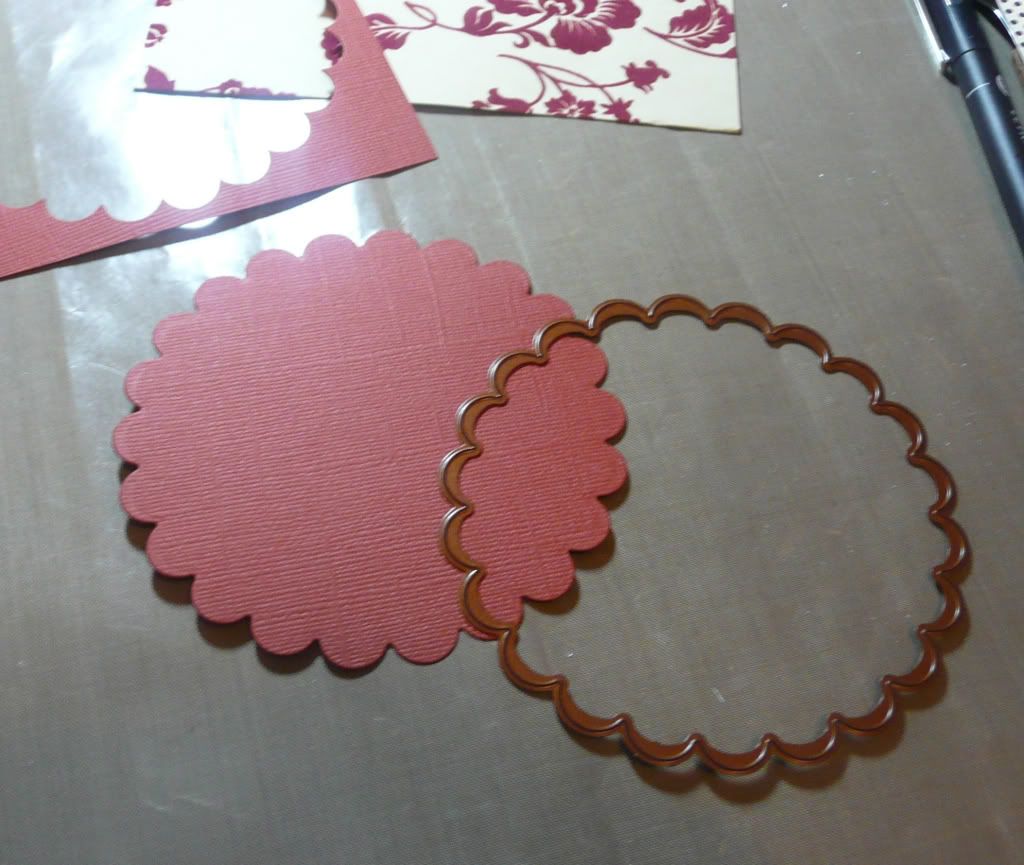 When I bought my BigShot a few months back, the main things I wanted to be able to do with it were use embossing folders, use some of the yummy Tim Holtz dies and use Nestabilities. All of which I can now say I have done! :D
Anyway, here is the resulting thank you card prototype: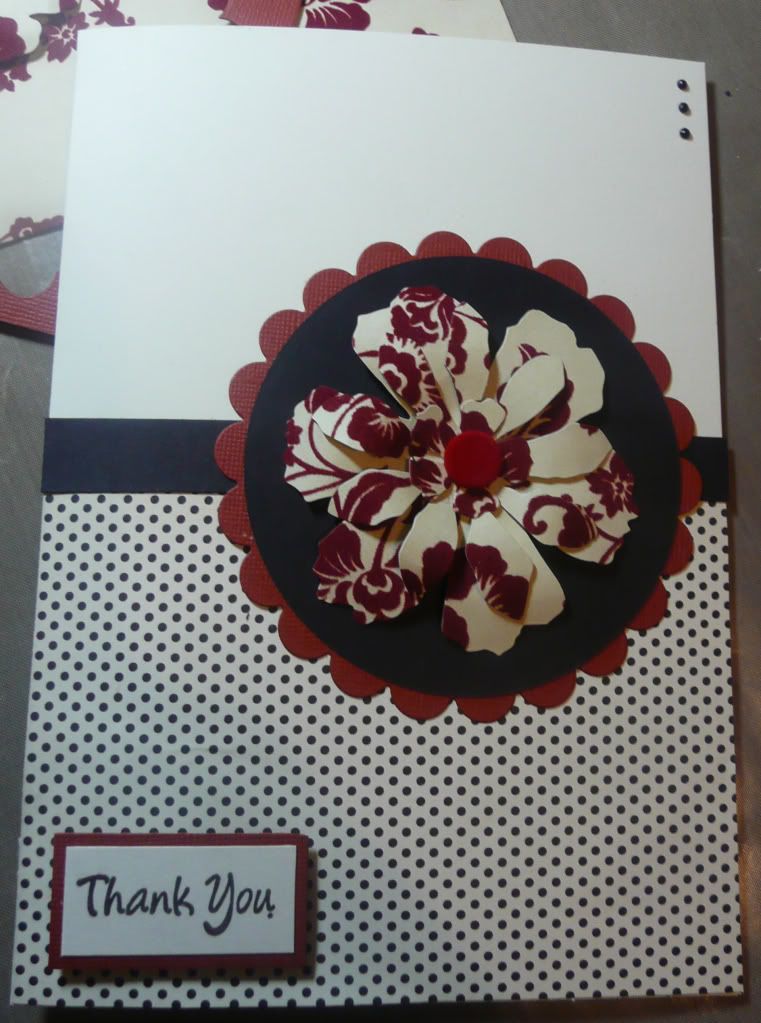 The patterned paper is by Stampin' Up! and the flocked paper, as previously mentioned, is by Laura Ashley. I also used plain black cardstock by Papermania, textured cardstock by Bazzill, black gemstones by Papermania and a velvet brad of unknown origin! The Thank You stamp is one from a Kanban set. :D