So... this time last week I was muttering about needing to tidy in my craft room... and here it is Wednesday again and I just know you're wondering... did I tidy? Did I get the blinds put up?
Well.... yes and no:
The desk is still in utter chaos and now sports an attractive selection of stamps in need of cleaning. And there are still no blinds on the window (cos that requires actually clearing the desk - shock horror! - to allow DH to get to the window to install said blinds). So that would be the no part.
But... I did make a start on the tidying. I may not have had much impact on the desk itself but I have made significant progress on the floor:
Yup, as bad as this looks now, there is a good 50% more carpet visible than there was this time last week! :lol:
I also sorted some storage for my growing collection of Nesties (see earlier post) and had a big old sort out and reorganise of my "overflowing to the point of disaster" scrap boxes: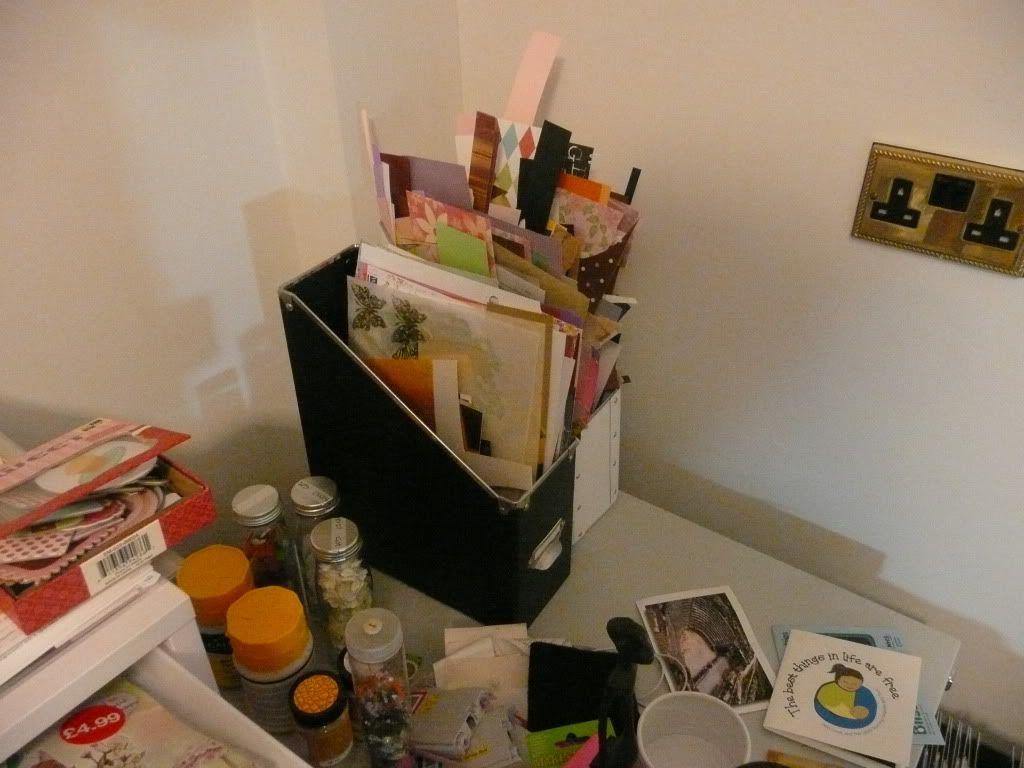 I am resolved to try and tackle the desk over the next couple of days and actually make space for DH to do his DIY thing this weekend... I hope. Remains to be seen if I manage it or not.
Thanks for stopping by to see what's on my desk/marvel at the mess. I also resolve to try and visit a few more desks this week... but again, whether I actually manage to remains to be seen! :lol: