Looking through childhood photos for a circle journal recently put me in a melancholy mood... so I decided to journal it: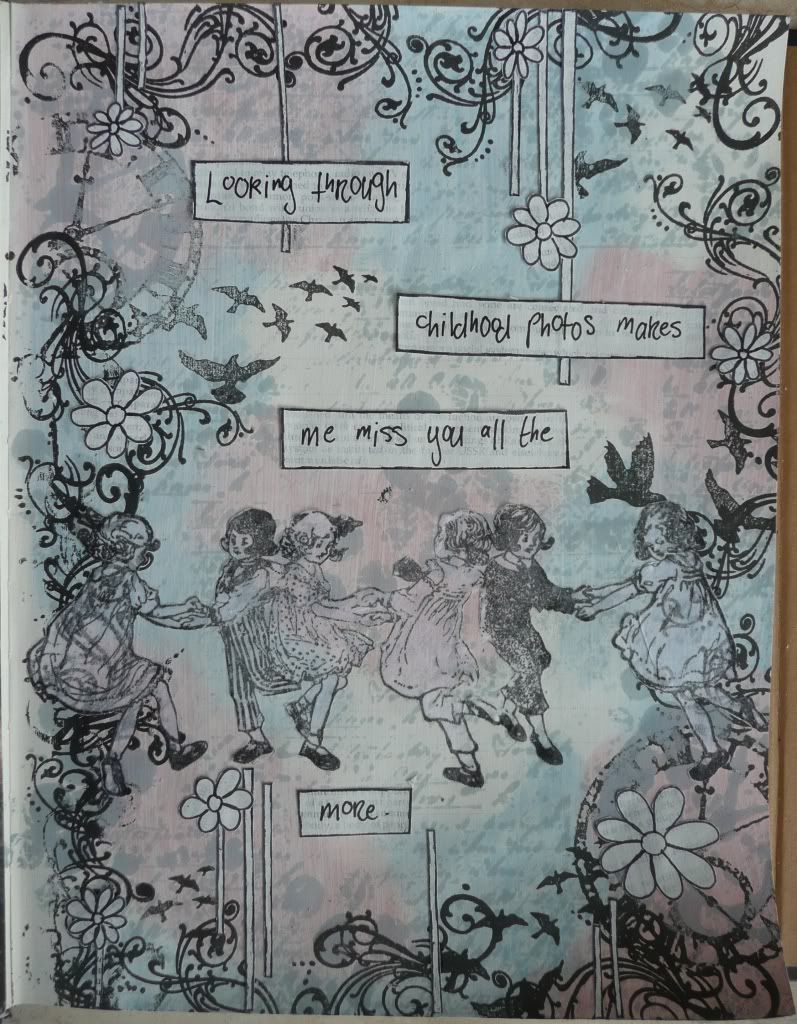 The background is done with paint dabbers - I wasn't very happy with the result as it didn't blend well so I painted a layer of gesso over it to mute things and blend the overall look. I then stamped here and there all over the background with a text stamp and with some bubblewrap using London Fog Memento ink.
I overstamped a Tim Holtz clock face first in London Fog and then in Black Versafine here and there and then filled in around the edges of the page with a Tim Holtz flourish stamp and added some Tim Holtz flying birds here and there. The paper strips and flowers are hand-drawn and cut from a torn-out dictionary page which I'd painted with gesso and I used the same paper to hand-write and cut out my journalling strips. The dancing children are an Indigo Blu stamp which I stamped onto white tissue paper and cut out.