Alas, alack, the celebrations are over. No, no, no, not the jubilee, the WOYWW anniversary! :D And what a swell party it was, with hundreds of desks to nosey at and ATCs in their hundreds, if not thousands, being made and swapped! I did my darnedest to make it round all 180+ desks before midnight Tuesday but I didn't quite make it so apologies to the last few dozen that I didn't get to.
So here we are again beginning a fourth year of the biggest blog hop in the world. So what's on my desk today?
The usual mess and chaos including Distress Stains and inks from recent ATC sessions (WOYWW ones and others) and the Promarkers are out and about today as I've been playing with colouring some images. There's a
Sugar Nellie
image in progress and there's also a whole sheet of gorgeous
Dilly Bean
digi stamps with one already coloured in and ready for making into a card. I only came across these fabulous images this week, by following a link from
Sue's blog
, and I'm just a little bit in love with them!
There's a couple of other items of interest in the room today, out of shot of the main picture. There's a CJ page in progress: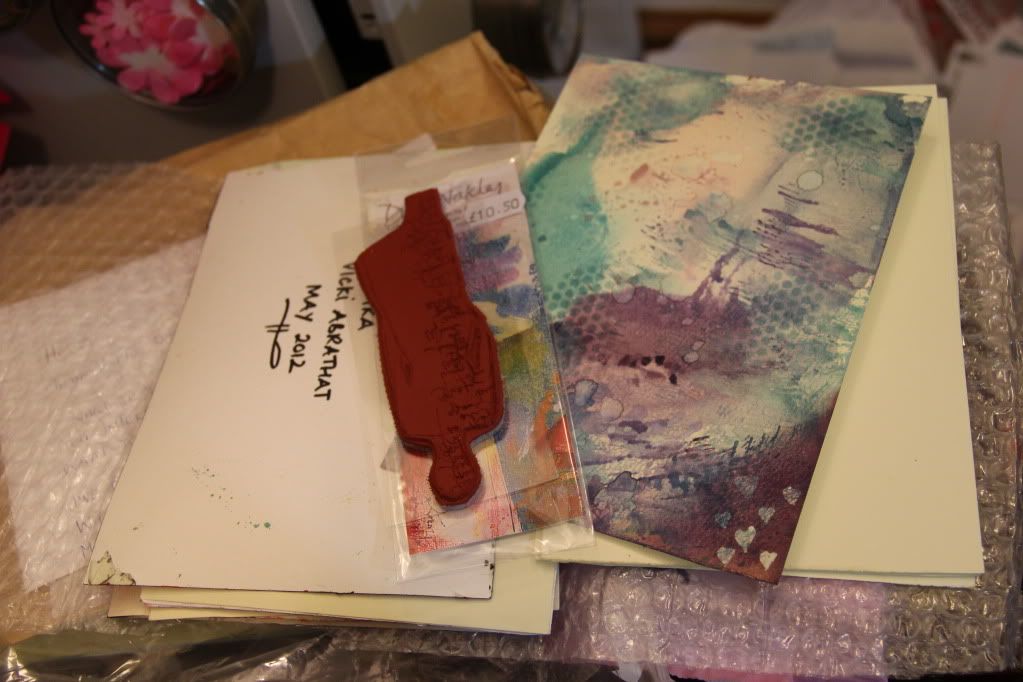 And there's a random addition... two of DD1's toy knights.
They sustained injuries in a fall from her castle playset (their shields snapped off - lord knows why the manufacturer didn't build them to withstand such a fall given that the castle includes a trap door for the specific purpose of dropping the knights from a great height! :lol:) and are awaiting the tender restorative mercies of mummy's hot glue gun! :lol:
That's it from me this week. Thanks for stopping by, would love it if you'd leave a comment. :)