...at a Suzi Blu-stylee girl. :)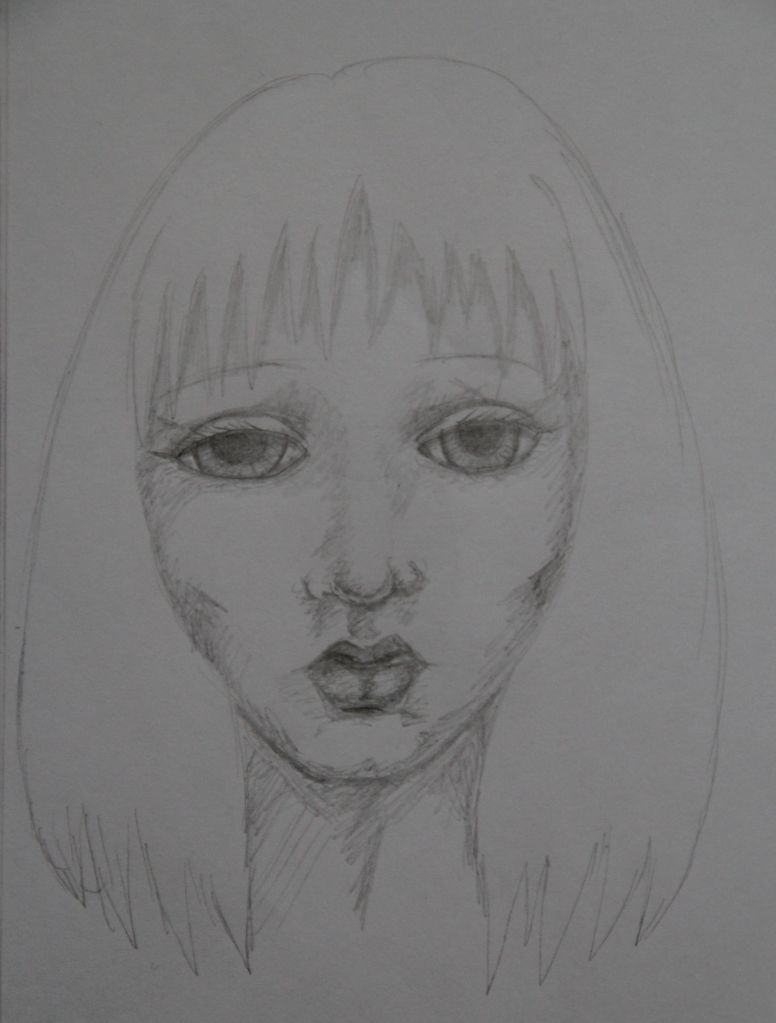 My mum pretty much always asks me what she can get me for Christmas/birthday so this year I emailed her a short list of a few mixed media/art journalling books I'd been lusting after on Amazon and she bought me two of them... one of them being Mixed Media Girls with Suzi Blu.
So as we're having a fairly lazy day today, huddled in the lounge/study (the only two rooms with gas fires) while the plumber works to fix our central heating boiler, I thought I'd get out pen and paper and have a go.
I quite like Suzi's technique for drawing and shading faces and luckily faces are the one thing that I am quite good at drawing. I used to draw a LOT when I was a child/teenager and faces were what I drew most... in fact, whilst at school I drew portraits of just about everybody in my class! I'd get them to sit and pose for me! :lol:
So I do feel like I have a bit of a head start here because I'm not starting completely from scratch, as it were. Nevertheless, I am rather pleased with my first attempt.
Next step will be to clear enough space in my craft room (once the heating is working again cos it gets chillllllly in there! :lol:) and start playing with some mixed media backgrounds to go with my faces. :)