Short and sweet post from me this week cos I honestly have nothing to share on my desk.
There are two main reasons.
1. I've had to sort some urgent paperwork this week and it involved sorting through huge amounts of paperwork. As a result, this is what the chair at my craft desk currently looks like: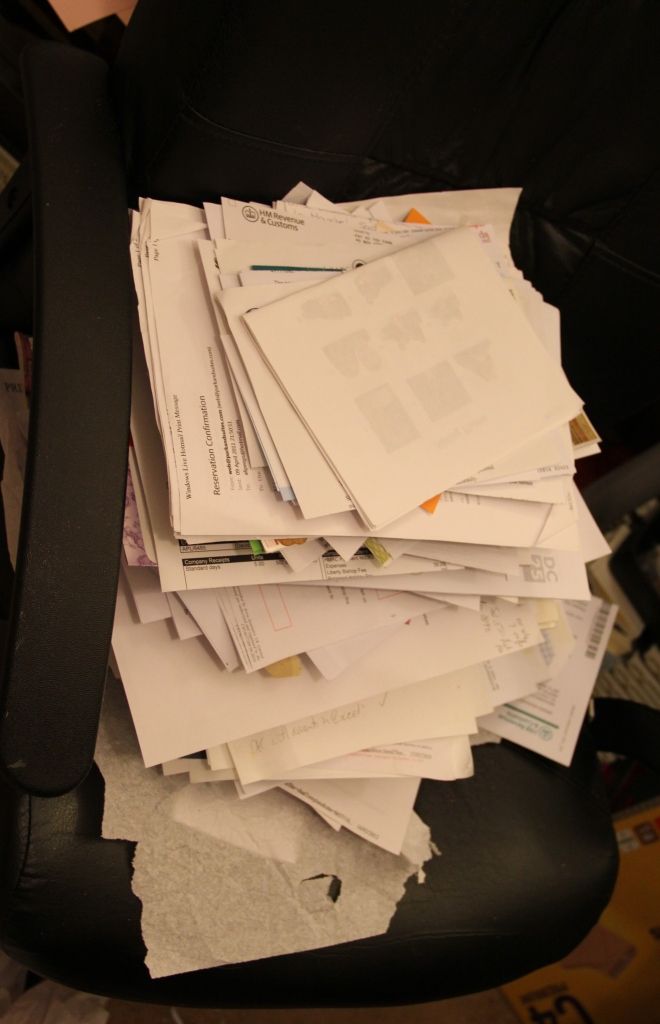 Ooops!
2. The main reason however is..... this:
I have pretty much overnight become completely and utterly addicted to Criminal Minds. I'd never watched it before and it's on Season EIGHT now so there are soooooo many new episodes for me to watch and I ordered the Seasons 1-7 DVD boxset and it arrived last Friday and I'm pretty much spending every evening on the sofa mainlining one episode after another. I'm in full on geeky fandom heaven and as a result am not doing much crafting.
I will get back to it though, real soon. Honest. Just as soon as I get over the initial squeeeeeeeeeeeeeeee of "soooo many new episodes, must watch them all NOW!" :)
Have a good Wednesday. I'll be right here in front of the TV with Messrs Reid, Hotch, Gideon et al. :D