I've been playing about making cards again... just enjoying trying out new ideas. :)
I bought some goodies during Debbie Moore's recent birthday discount, one of which was a sheet of oriental images and I immediately wanted to try one of them on a card: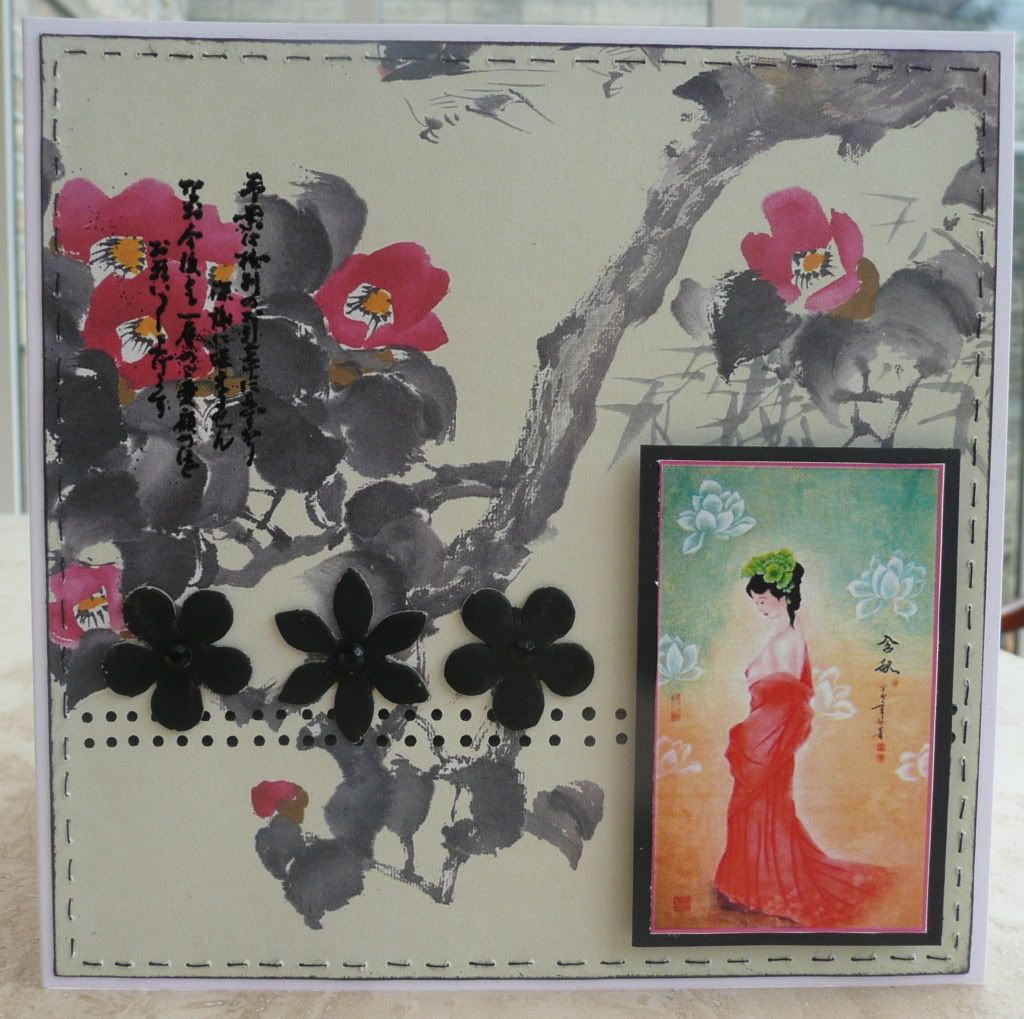 I used a sheet of paper from an oriental paper pack and stitched around the edges with black thread then stamped oriental script in the corner and embossed with black embossing powder. I added a dotty stripe using black Enamel Accents and painted chipboard flowers black before attaching them. I matted the oriental image onto black card and attached with foam pads.
I've also been really enjoying playing with my Sweet Pea stamps and my ProMarkers lately so decided to make another card using this gorgeous Ching Chou Kuik image: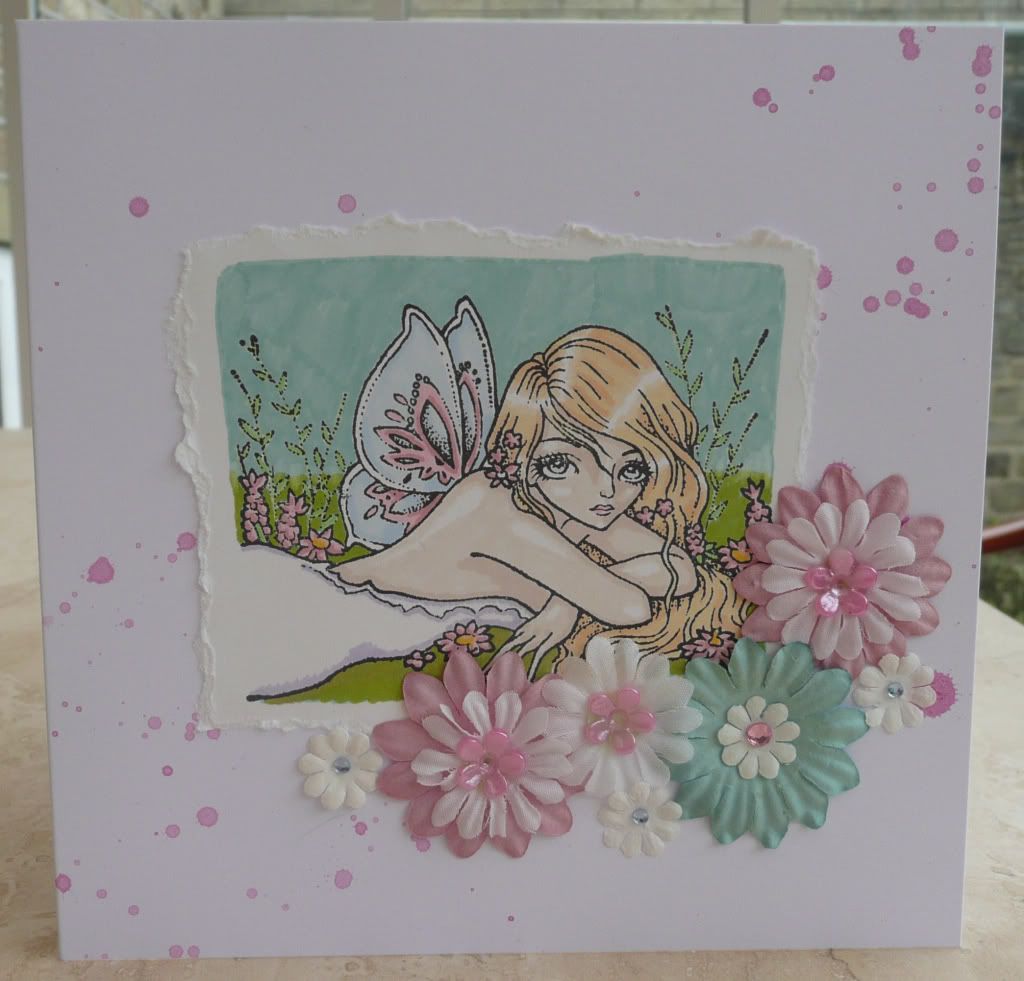 I was really pleased with how this image came out and the delicate colours and so I decided to keep the card really simple so as not to overpower the image. I splattered the card with Cosmic Shimmers chalk ink, tore the edges of the stamped image and added lots of pretty flowers in coordinating colours.
And finally this is just a fun little card that I made purely because I just *had* to play with this cute kitty cat die that I bought today! :)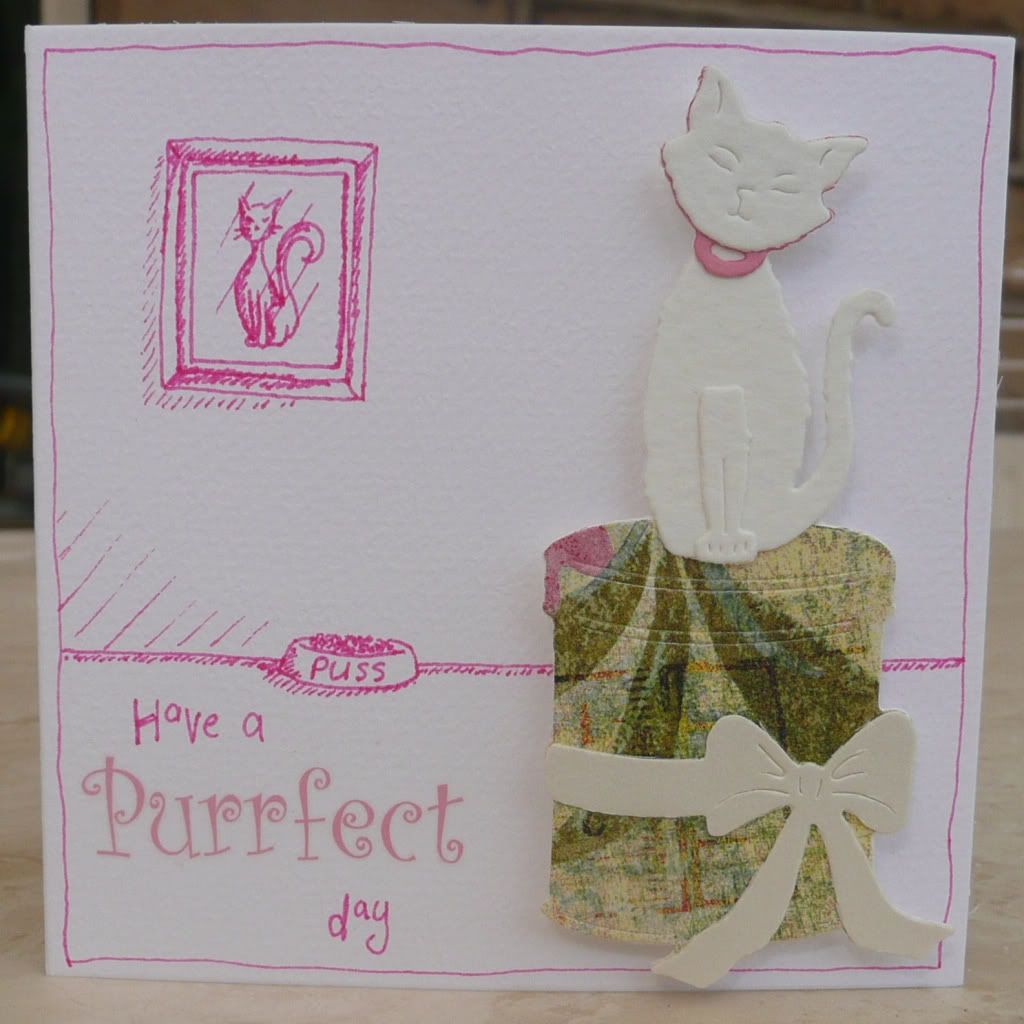 I had a quick play cutting out the pieces from different papers/cards and assembling the cat and loved it. I wanted to make a quick cute card so I just doodled a background and used some rub-on alphas for the greeting. :)
As you may have noticed, I seem to have a bit of a thing for square cards at the moment... so much so that I've been out today to buy some square card blanks (it was during this shopping trip that the cat die jumped into my shopping basket! ;D) so that I can stop chopping the bottoms off my C5 card blanks! :lol: