Oh wow, I am so hooked on making mini milk cartons! :lol:
Remember how I said (just yesterday?!) that I had a gazillion ideas for how to decorate these boxes... well, I've been trying a few out (and have plenty more whirling around in my head!)...
For this first one I tried something different and used the off-cut from die-cutting the butterflies from my first carton as a stencil and spritzed through it using a couple of drops of Stampin' Up! ink (from the refills) mixed with water in a spritzer bottle (I've been experimenting lately with using SU inks in this way).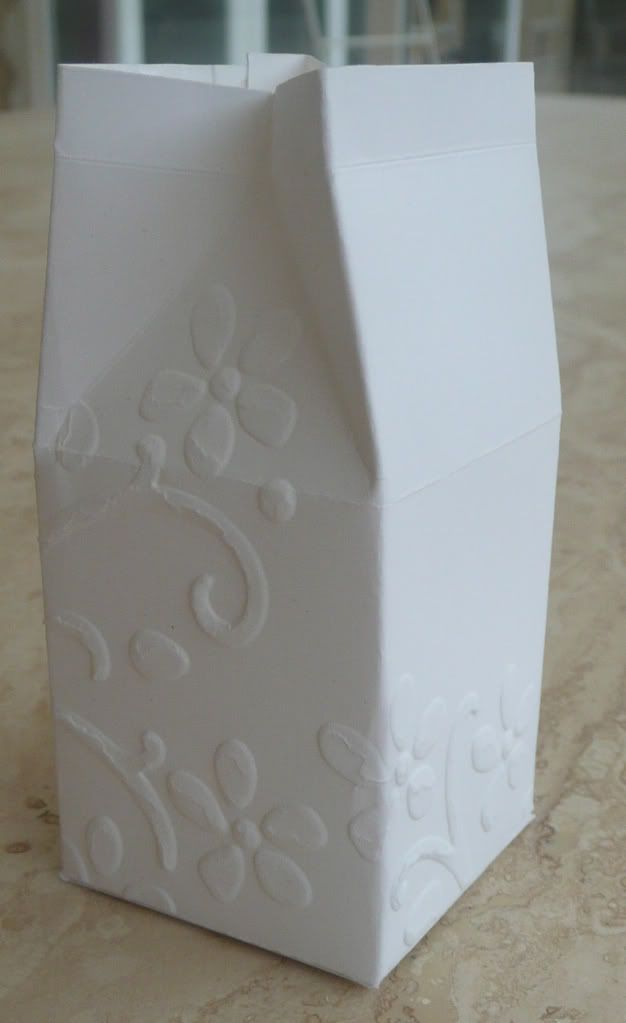 For the next one I had the awesome idea of combining the milk carton die with this yummy embossing folder (also from SU's latest mini catalogue). I think it gave a fantastic effect (this idea in particular would be awesome for elegant wedding favour boxes). :)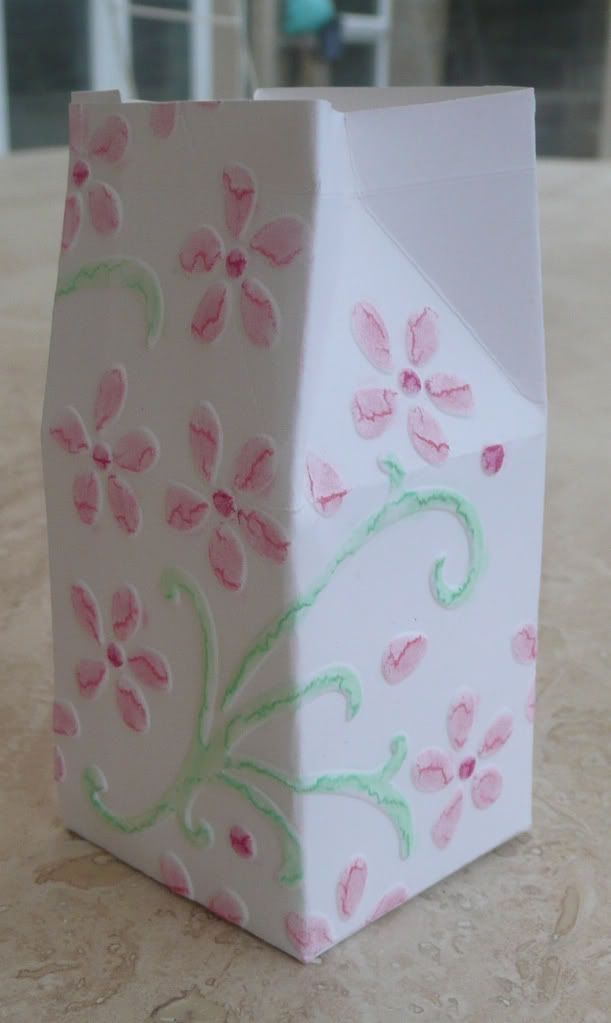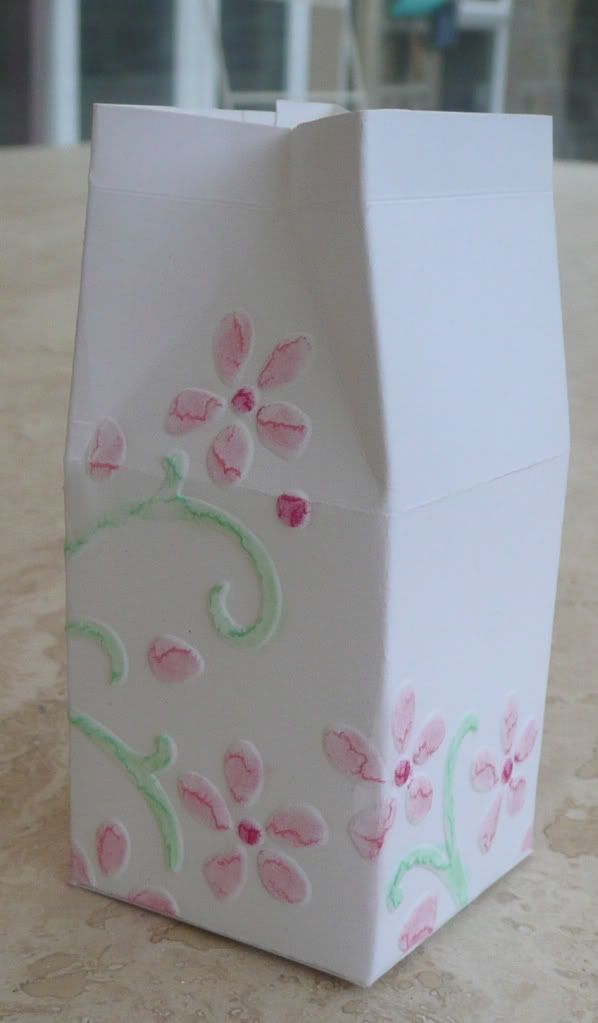 I really liked the embossed design just left simple in white but I also thought it might look nice coloured in... so I used chalks to colour in the embossed designs.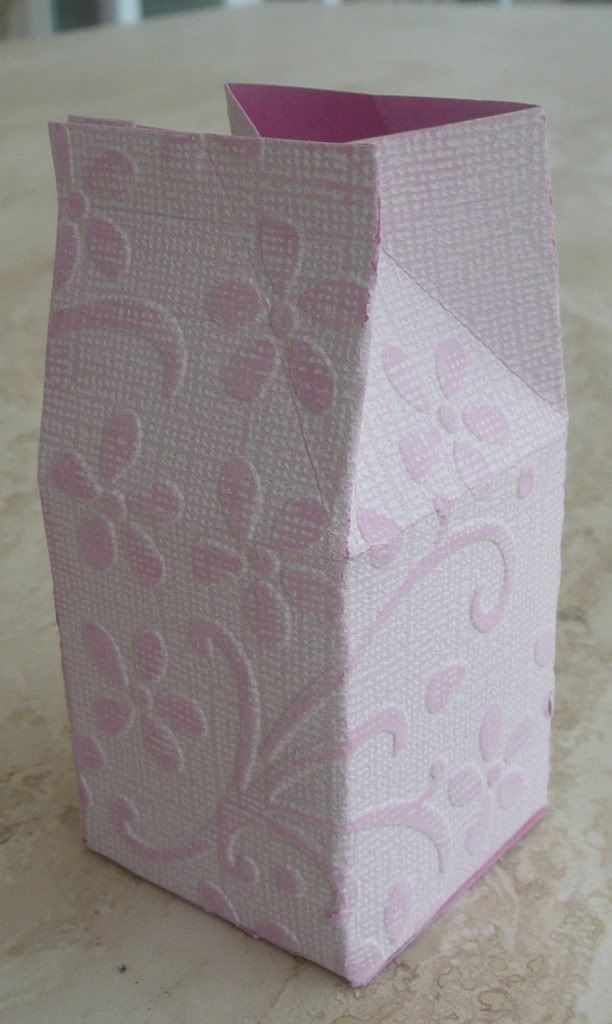 Of course, the natural next progression in using the embossing folder was to use colour-core cardstock (in this case Whitewash Core'dinations) and sand the embossed areas.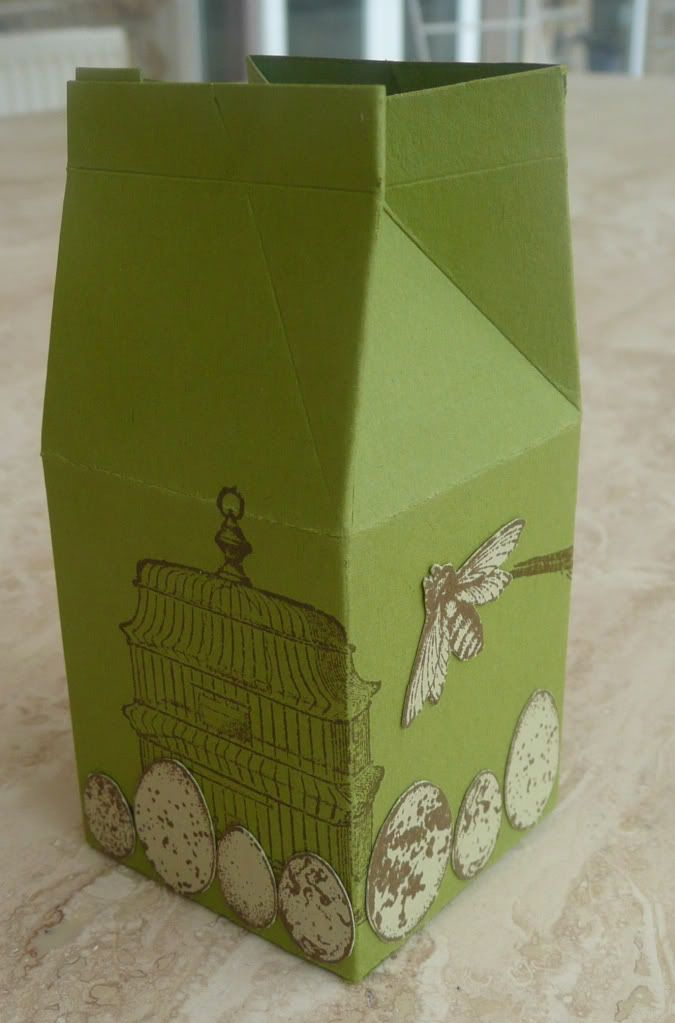 And then I had the idea to use the bird's egg stamps from SU's Nature Walk set of stamps to make a little border around the bottom of a carton... and that led to this design, made using various stamps from the Nature Walk set.
These are so quick to make and so effective and I'm just addicted! :lol: I really need to stop making milk cartons and get on with some of my other projects! :lol: