Another Wednesday.. and it's May already! How did that happen?! Where the heck has this year gone - it seems to be flying by!
Anyhoo... Wednesday means it's once again time to peruse the workdesks of the world by following the links over at Julia's
Stamping Ground
blog. :)
Here's my desk this morning: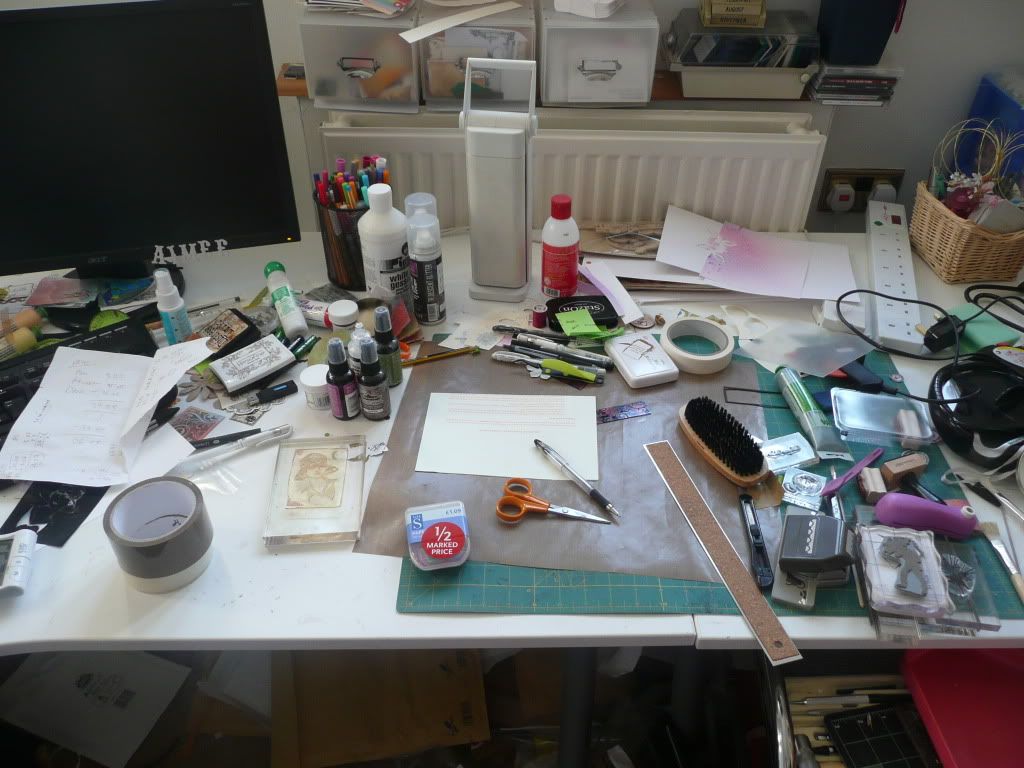 Nothing much exciting to look at really but the debris on the desk relates to some interesting projects. There are the Adirondack colour washes I used to make some CJ pages, there are the new journalling pens that I used to create an art journal page.... and there is a stamp mounted on an acrylic block... a stamp that I made myself using the Imagepac stampmaker goodies that I bought off eBay!! :D This stamp was a test - my first attempt at using the system - and it worked great! So now I am looking forward to playing with the software to create my own templates and make my own stamp designs. :)
There's also some random bits on the desk, like my youngest daughter's birth certificate that I need to take into the bank to open her savings account and a box of paperclips, of which I used one to attach my youngest daughter's passport photos to her passport application form!
Hope you're enjoying your Wednesday - it's looking like a lovely sunny day here in W Yorks... and I'm going to be spending most of it dashing around to various appointments!
Thanks for stopping by. :)