Here's a fun little project. This was inspired by (and is being entered for) two separate challenges... the UKS Technique Thursday challenge (I wanted to try the crackled/shattered glass technique) and the
Simon Says Stamp and Show
Challenge, which is to stamp and show a song title (what a fab idea)!
The song that immediately sprung to mind when I thought of favourite songs, is Christina Perri's Jar of Hearts. DH and I *love* this song - so much so that I bought him the album for christmas.
So the idea occured to me to make an actual jar of hearts! :)
I had some of these cute little mason jars lying around that I found in a pound shop and thought might be fun to alter.
I used some alcohol inks to colour the inside of the jar and I made a little collection of hearts by stamping a Crafty Individuals heart image onto various scraps of pink/red coloured paper, cut them out, and then used the crackled glass technique (several layers of UTEE and then placed in the freezer to cool before being bent and twisted to make the UTEE crack). I thought the cracked hearts fit very well with the lyrics of the song.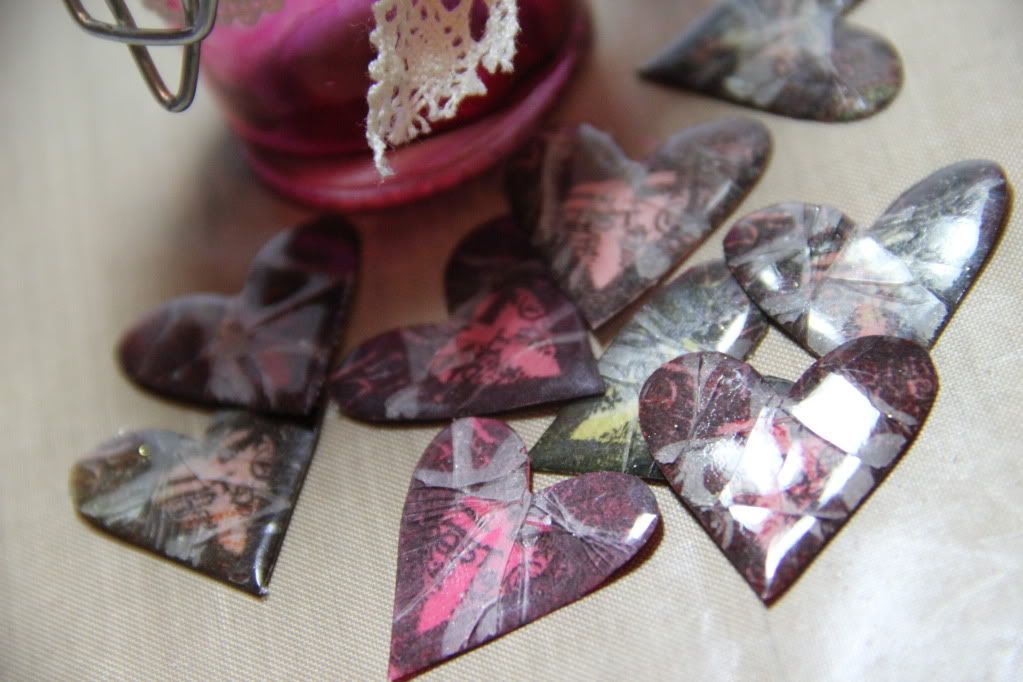 To finish decorating the jar I wrapped some TH tape around it along with a piece of lace ribbon and a vintage metal button. I coloured a TH grungeboard flourish and heart with red Distress Ink and stamped a TH ticket onto patterned paper and stamped the title onto it and then added a layer of Rock Candy Distress Crackle Paint to all three. I glued the ticket and heart onto the lid of the jar and the flourish around the ribbon/button.
Et voila. A jar of (broken) hearts.