Well, my fellow WOYWWers, it's finally happened. Shocking I know, but nonetheless true. Yup, after months of whining in my WOYWW posts about what a mess my craft room is... I have finally tided! And not just "push the mess back enough to make a bit of space to craft in" tidied, but proper tidied!
As in... the floor is once again visible: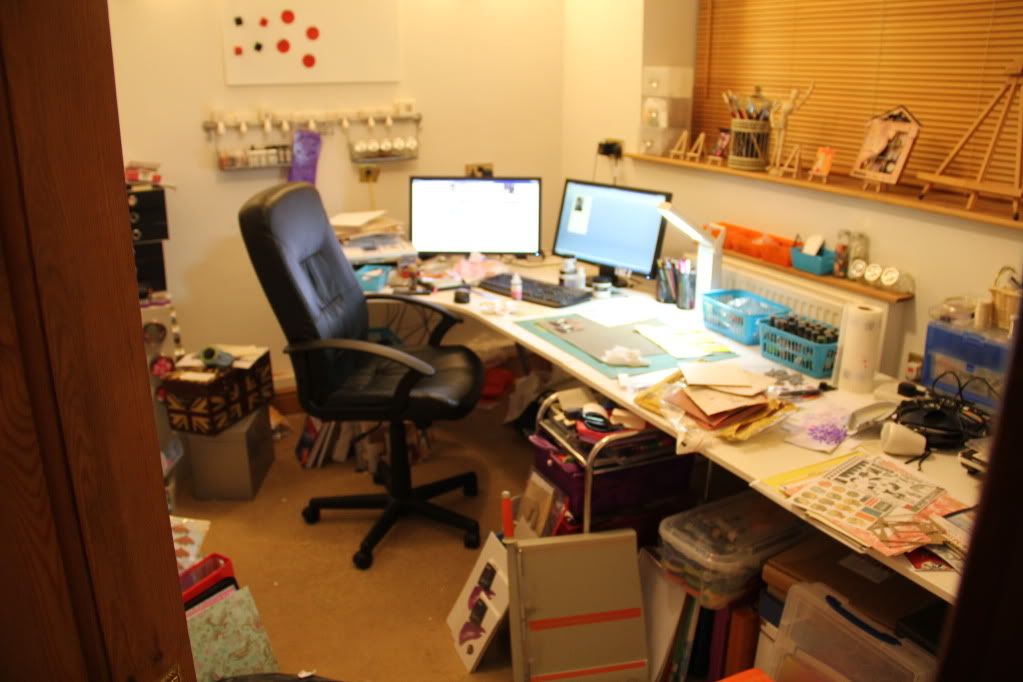 As in... I can close all the drawers in my craft stacker unit: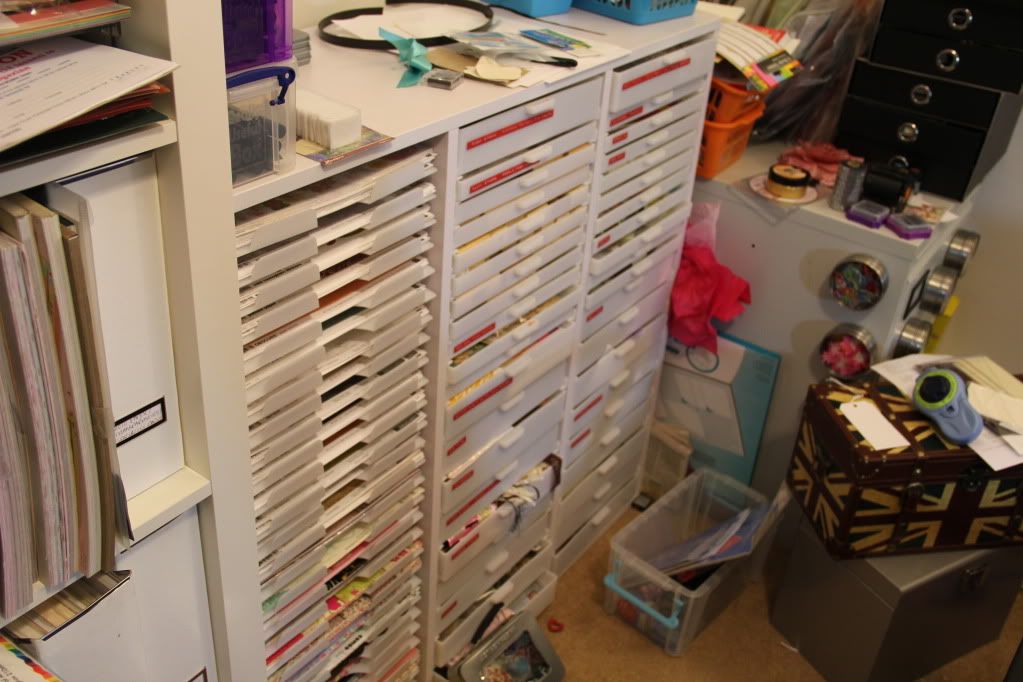 As in... all the crap had been cleared off the windowsill and hubby was finally able to reach the window to put the blind up (and I can now use the windowsill as display space):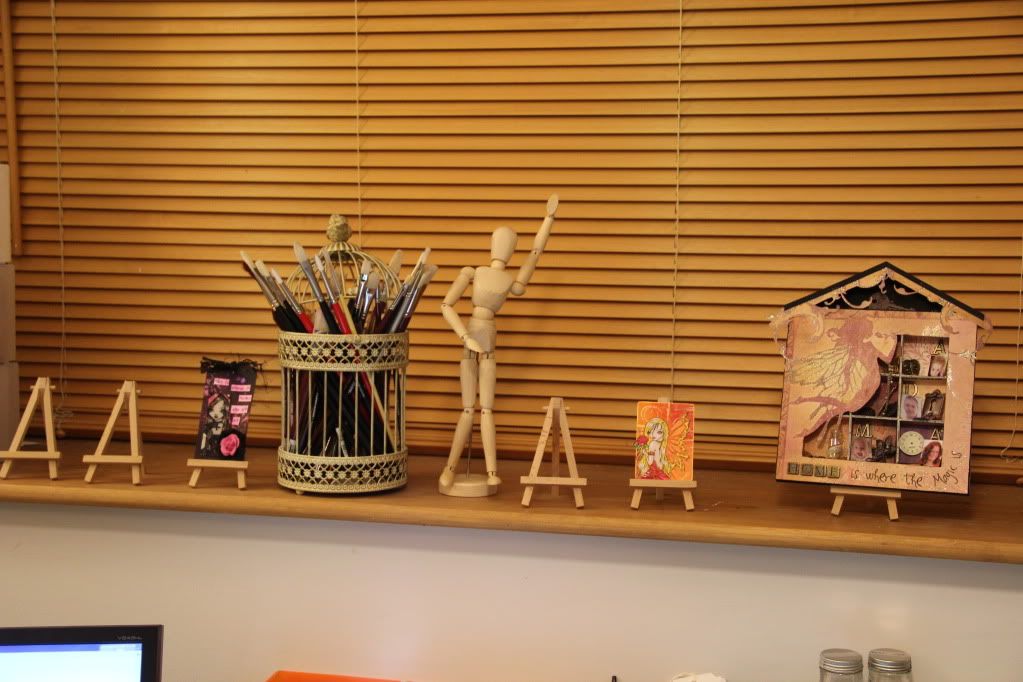 As in... hubby was also able to put up the Ikea storage rail and noticeboard that I bought... ooooh... well over a year ago!!
There is still more to do but a lot of crud has been thrown out (2 bin bags' worth to date) and most stuff has been found a new home (look at where my precious collection of Tim Holtz Idea-ology stuff now lives... in this funky vintagey trunk I found at The Range!):
I still have a bit more rearranging of stash to do and have yet to tackle the "dumping ground of randomness" that is the top of the Expedit: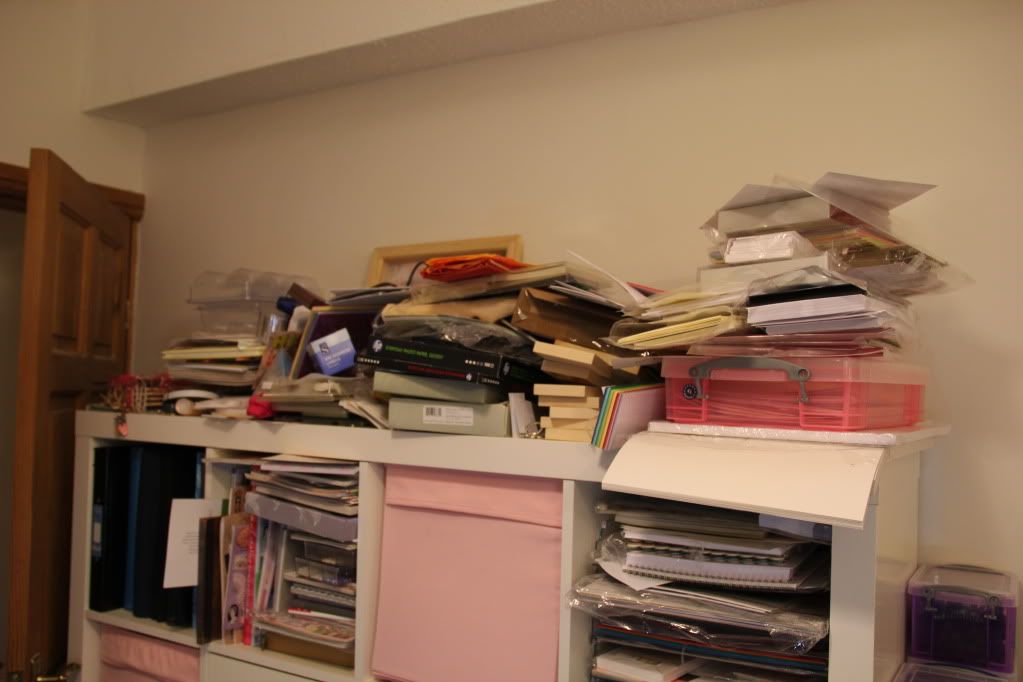 But overall the room is looking much, much better and, more importantly, is once again usable!
And speaking of which, today's view of my desk finds me mid- various projects: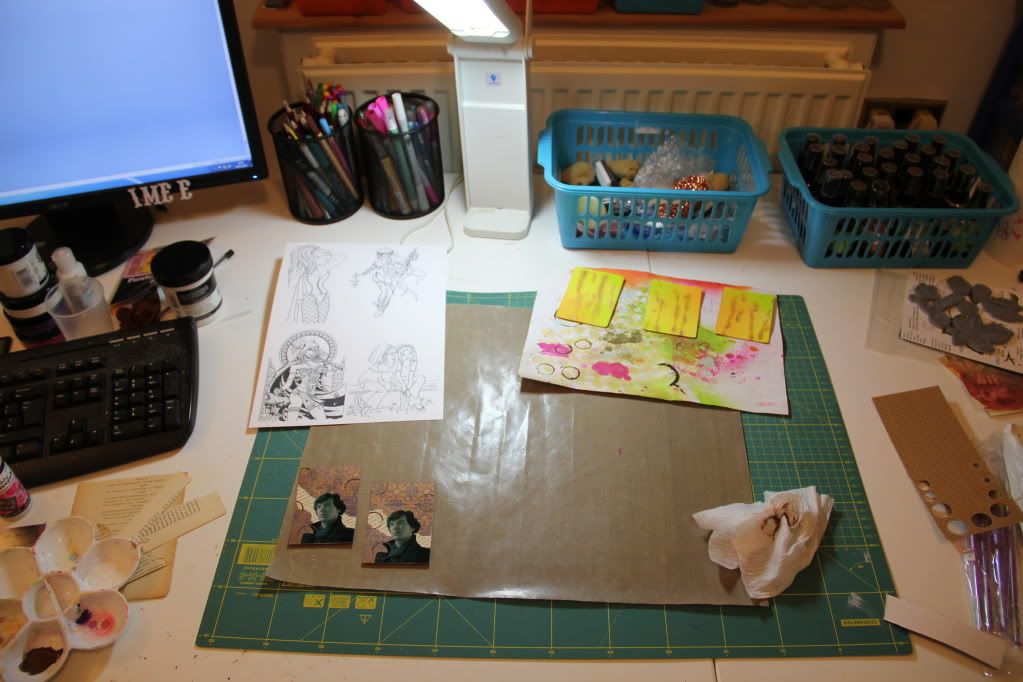 Gracing the beautifully clear and organised desk area today are a sheet of printed digi stamps awaiting colouring, some in-progress ATC backgrounds and, happily combining my two main passions at present, some in-progress Sherlock-themed ATCs! :D
Thanks for stopping by my little corner of the crafty world on your journey around the WOYWW desks. Hope you're having a happy - and crafty! - Wednesday.
P.S. I must apologise in advance if I don't manage to comment on many WOYWW blogs this week... I am having problems lately with Blogger failing to load blog entry pages and this has been frustratingly preventing me from commenting a lot of the time! :(