I've been in the mood for scrapping lately but don't seem to have had the time... or the willpower to get off the sofa in the evenings! :lol:
So, thanks to the wonders of modern technology (i.e. my laptop and PSE 10!) I've been digi-scrapping. :)
First of all I made a double page of photos of my gorgeous girls playing in the garden the other weekend: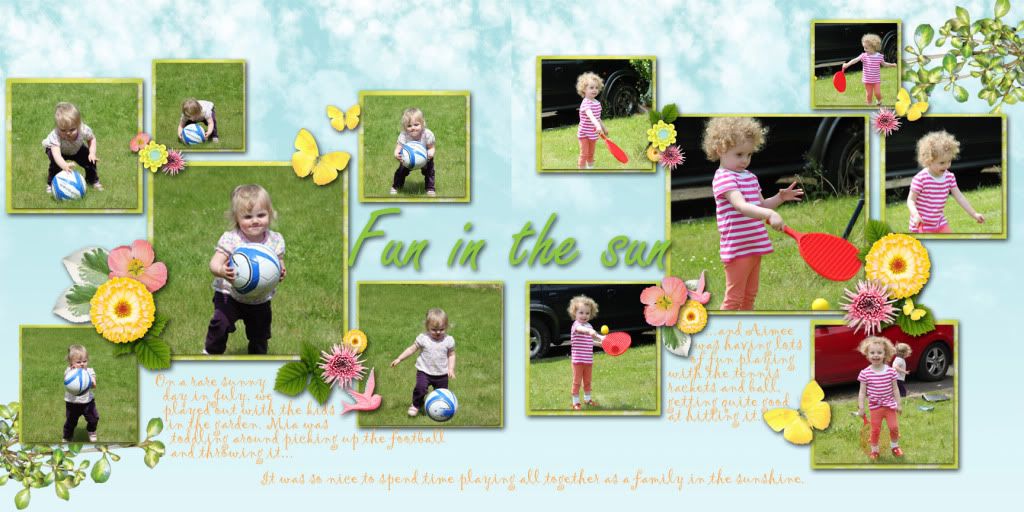 All the digi elements on these pages are from the Summer Wings kit by Creative Victorian.
Next up I did the Weekly Challenge at UKS: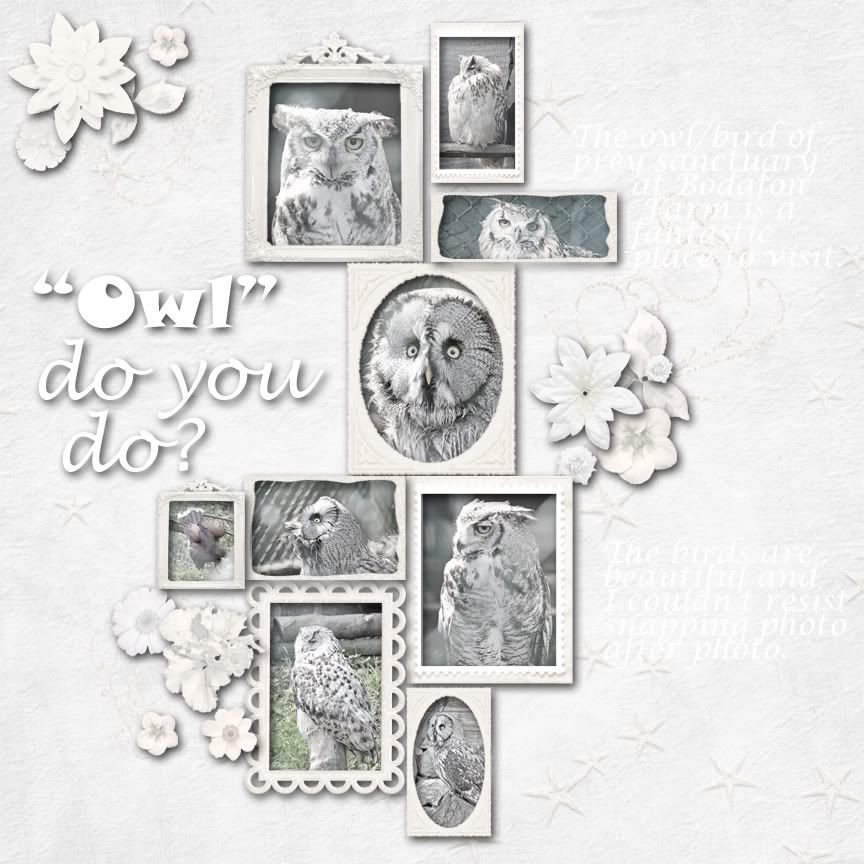 I used a Creative Victorian kit again, this time Winter's Deep... and also used one of the actions that comes with the kit to wash out the photos so they all toned nicely.
And finally, I had a play with a page using photos of DD2 (mildly inspired by an article in a recent issue of Scrap365 about using small photos on scrapbook pages):
This time the kit was Secrets of the Heart from Creative Victorian.
I do plan to actually get in my craft room this week and do some paper scrapbooking... but I do love being able to craft on the comfort of my sofa! :D