Why are they so difficult to make cards for?! :lol:
And while I'm ranting... grrr... weather! It's July and we're currently experiencing what seems to be a monsoon out there! The front drive is a boating lake, it's so dark we've got all the lights turned on and (I'm not sure whether this is related) our landline has stopped working - it's just making awful crackling noises.
It's also a real pain trying to photograph craft projects when the light is so poor. Even in my nice, light and airy conservatory, the light is very dull and grey today.
So I've had to resort to photographing this card on my craft desk with the daylight lamp on: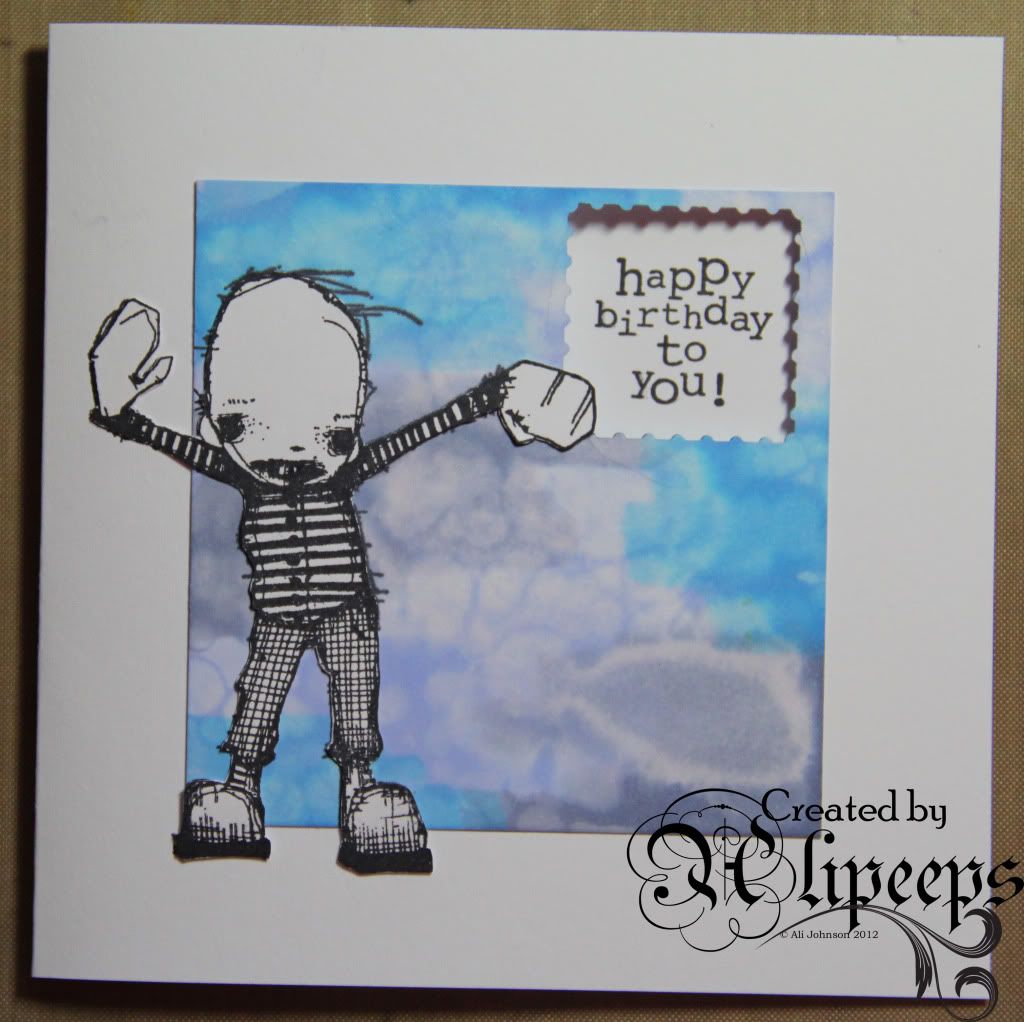 As a comparison, this is how it looked when I tried to photograph it in the consevatory: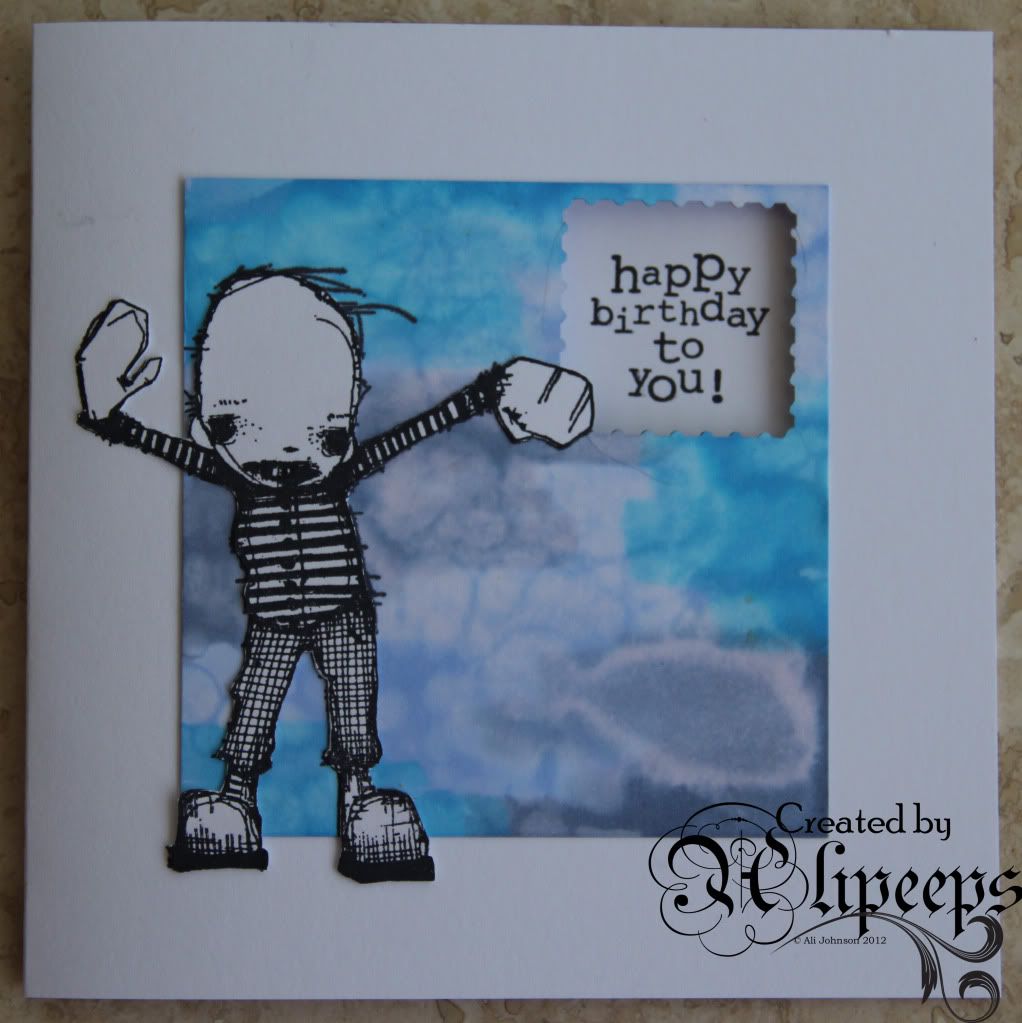 Anyway, crummy weather aside, this is a funky little card that I've made for my mum's partner's birthday. Men's cards can be difficult so I decided to keep it simple and bold, using a funky Stampotique stamp and a background made by colouring a piece of card with Promarkers and dripping/squirting alcohol ink blending fluid onto it (a technique I've not tried before). I used my Stampin' Up! postage stamp punch to punch a hole in the card front and stamped the greeting inside the card so it was visible through the hole.
I'm entering this card into the current challenge ("outside the box" - the very clean and simple look is a bit different for me and I've also used a technique I've never tried before) at the
Stampotique Designers Challenge
. :)