Another quick "on the way to bed" WOYWW post from me again.
I've been busy creating today (today being, seeing as I've not gone to bed yet, still Tuesday! :lol:)... DD1 was in nursery and DD2 went for her afternoon nap and slept for 3 hours! Meaning mummy actually got chance to get in her craft room for a bit during daylight hours! :lol:
So lots of stuff "in progress" atm...
On the main desk there's cardstock and photo and various acroutrements about to be turned into a scrapbook page. There's also a selection of push moulds and FIMO that I'm contemplating having a play with:
Over to one side there's also a piece of Basic Grey paper set aside for the gesso I've added to it to dry: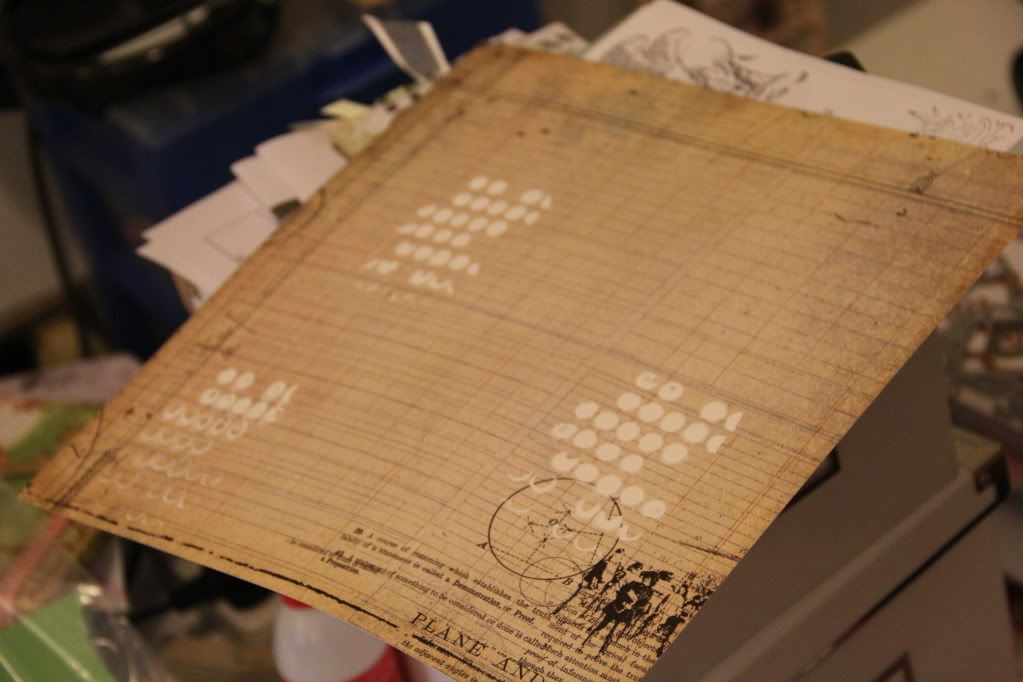 And over the other side there's a little printer's tray that I've painted and now need to assemble and decorate:
Too many ideas, not enough time! :lol:
Right. Gotta go - busy day ahead tomorrow...