I love working with
Sweet Pea Stamps
... not only because of the gorgeous stamps I get to create with, but also because of the awesome team of creative ladies I get to work with and the fabulous inspiration I get from seeing their creations.
This week I have taken a bit of inspiration from one of my fellow-DT members and done my own take on
Milo
's gorgeous, super-detailed style: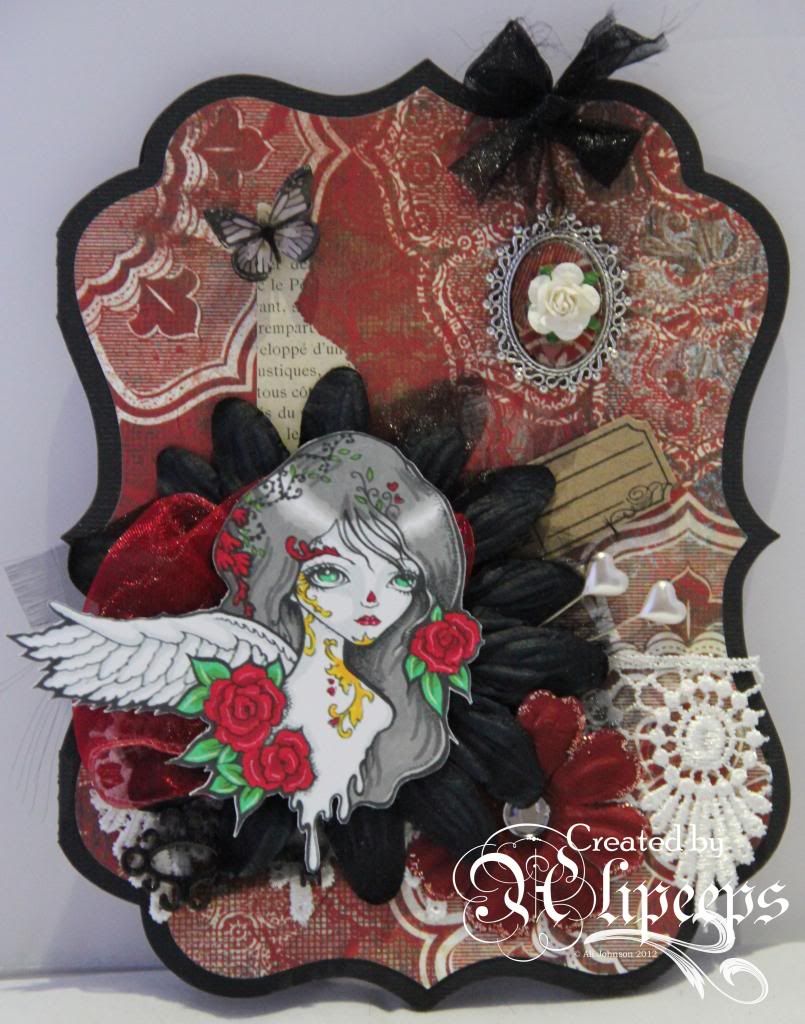 I have to admit that I love how this turned out. :)

I've used Ching Chou Kuik's beautiful Red Rose digi stamp. I love the Dia de los Muertos sugar skulls influence of this image. I coloured her with Promarkers, using red and gold colours and keeping her skin super-pale.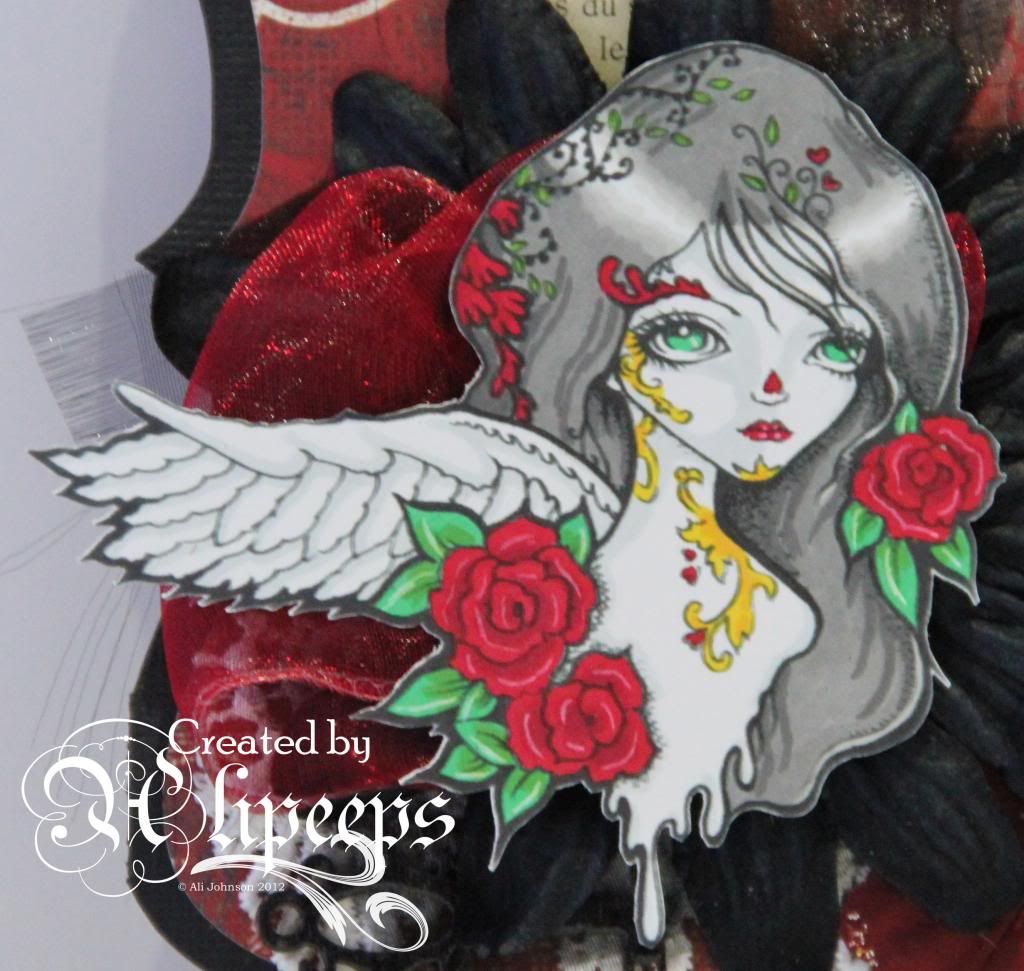 I teamed the image with a red and black colour scheme and lots of texture and detail for a rather gothic/baroque feel.
I cut a card shaped card blank with My Cameo and layered some gorgeous Basic Grey paper (from the Boxer collection) onto it. I then added lots of texture and dimension with flowers and lace and fabric and trinkets, cutting out the image and layering it over the top of it all: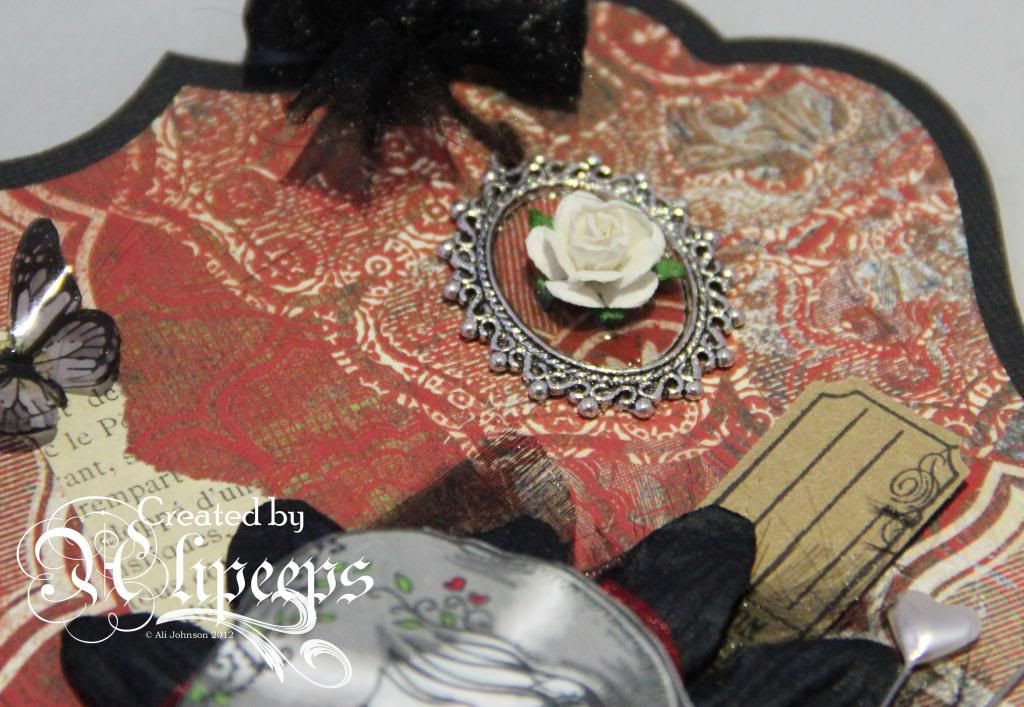 I added lots of little decorative touches like a little metal pendant which I filled with more of the patterned paper and layers of UTEE, into which I set a paper rose, and a little shrink plastic butterfly.

Other additions include a little wooden key with I coloured black with my Promarkers and coated with Glossy Accents...

And some heart-shaped decorative pins and a ticket stamped onto kraft card.

You can buy this gorgeous image in red rubber or digi format from the
Sweet Pea Stamps store
. Hope you like my card and that Milo doesn't mind me "borrowing" her fabulous style. :)