There's not a great deal to see on my workdesk this Wednesday. Which is not to say that nothing has been happening.. on the contrary, I've been crafting like crazy! :lol: But it's all DT stuff so nothing I can share just yet.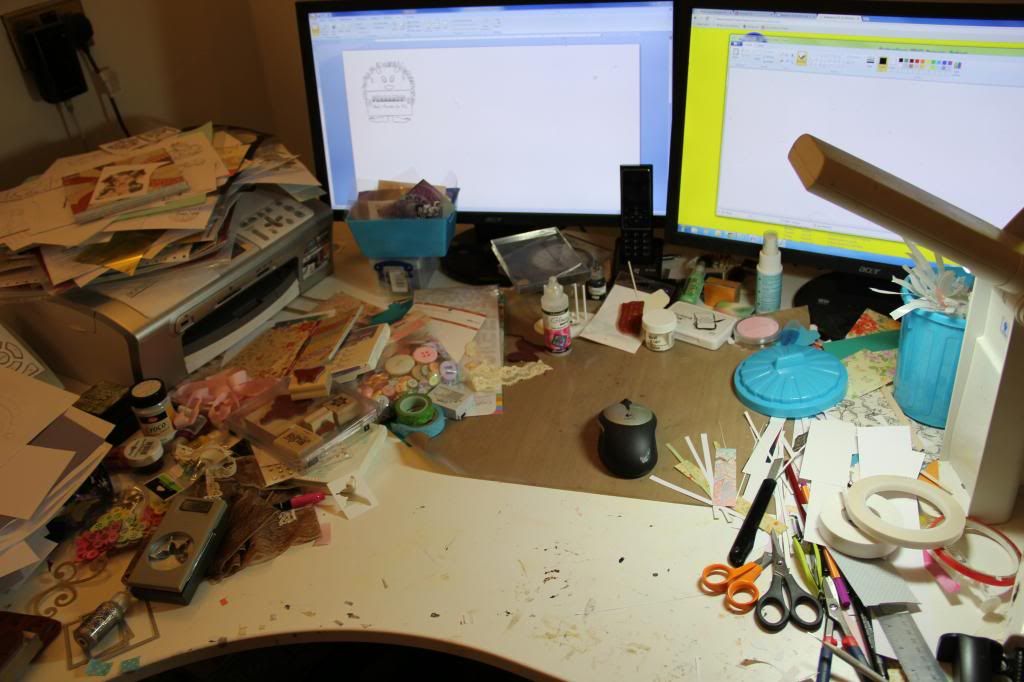 The reason for all the busy-busy is that we are off to sunny (hopefully!) Dorset for a week at the end of the month so I am frantically trying to get as ahead as possible on my DT commitments before then. I don't want to let people down or to come back from my little holiday and have to rush to make cards for looming deadlines.
Of course, the crafting frenzy has also meant that the attempt to keep the desk tidy (or at least, tidier) is slipping somewhat... I haven't really had chance to tidy up and clear away between creations so all the scraps and tools and the like are building up again and the workable area is rapidly shrinking! :lol:
I've also been doing some creating away from the desk... I've been drawing a few more digi stamp designs and working on creating the digital images for them. Just scanned in a couple more completed drawings and will be starting work tomorrow on creating the image files.
It's all go around here! And I'm now going myself... off to bed! :D
Thanks for stopping by. Hope you have a great WOYWW.