I first discovered Sweet Pea Stamps' gorgeous images after seeing a card online that someone had made using a beautiful Ching Chou Kuik stamp. Since discovering Sweet Pea Stamps, I've fallen in love with their incredible range of images from lots of amazingly talented artists, but the artwork of Ching Chou Kuik in particular will always hold a special place in my heart. :)
This week I am working with her beautiful
Blue Rose Tattoo
image.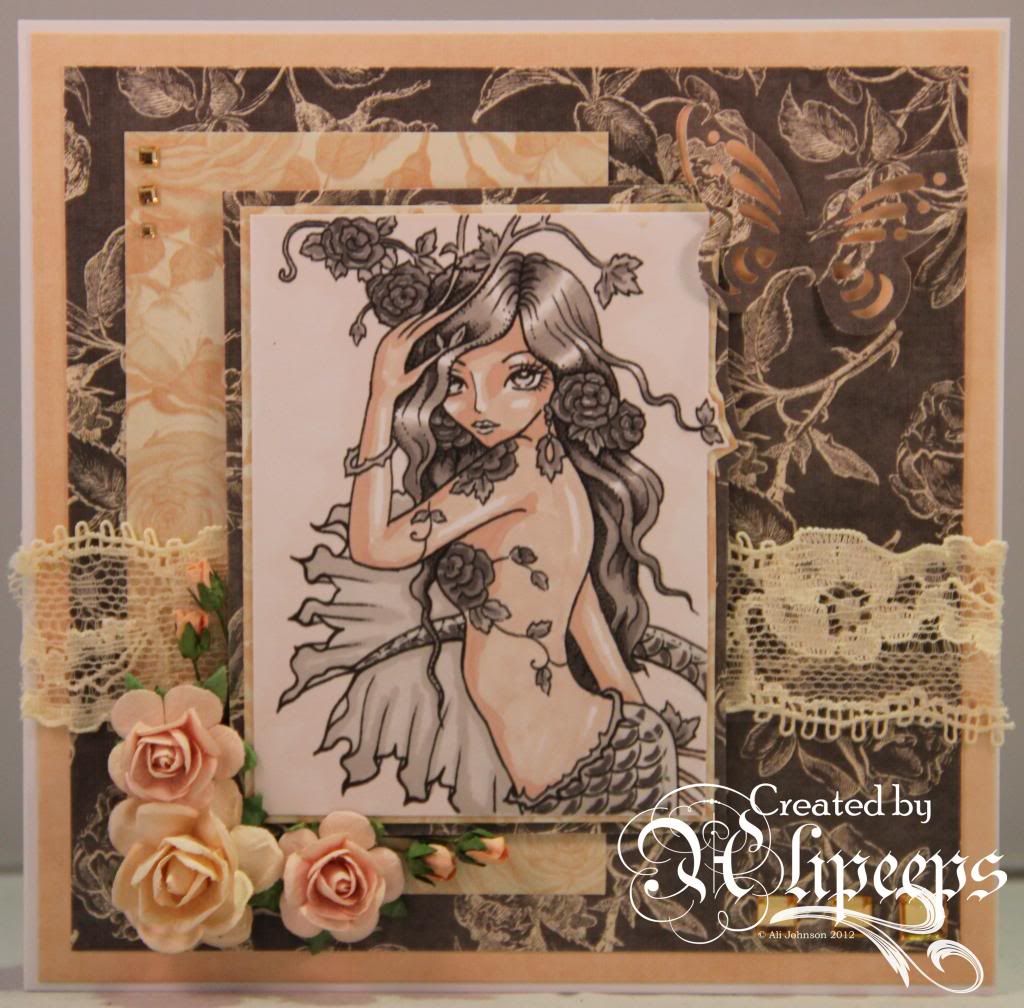 For something a little different from the original artwork, I decided to go for a monochrome colour scheme colouring everything but the skin tones in shades of black and grey and adding a very pale peach background: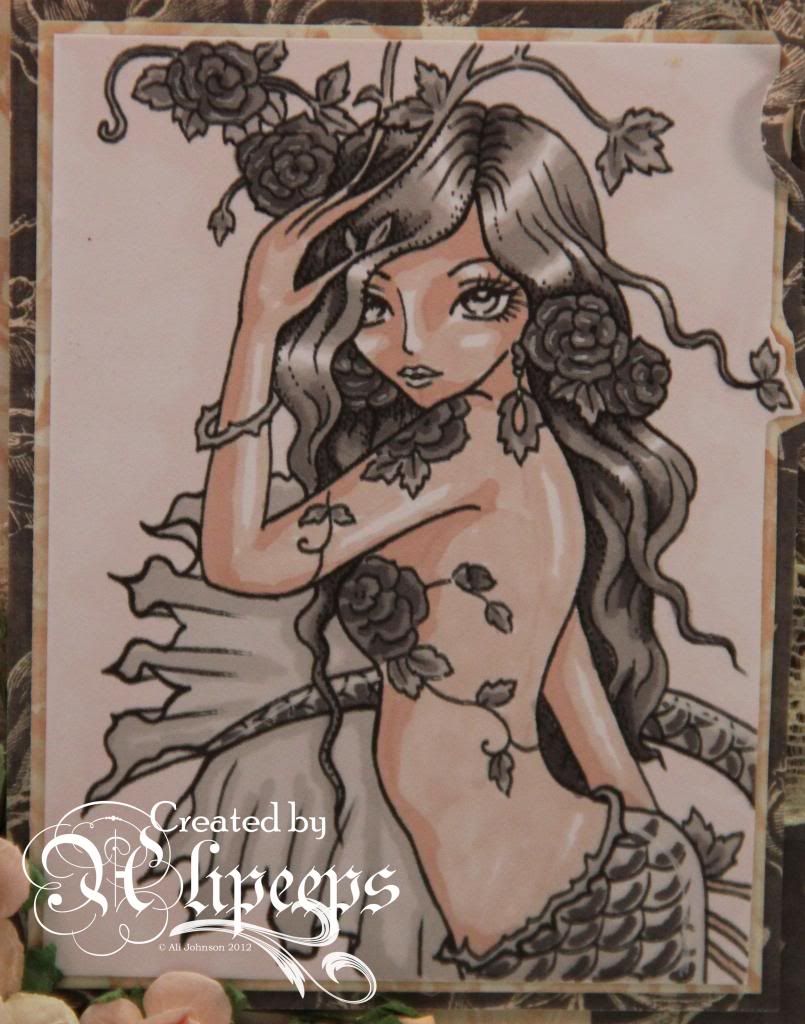 I found some gorgeous papers from a First Edition paper stack that were a perfect match for the colours I'd used... it's hard to show in a photograph but the peach patterned paper is actually slightly embossed and glossy... it's gorgeous in real life! :)
I also added a bit of detail to the black patterned paper by using a filigree butterfly punch:

And I then added vintage lace, flowers and some square gemstones to finish things off.