I love digi stamps... I love being able to buy them and use them straight away, I love being able to store loads of them on my computer, I love being able to print them in any size...
But.. I do still love rubber stamping too and I do sometimes feel that my rubber stamps get a bit neglected in favour of the quick and easy digi stamp option. However, I've been having a tidy up in my craft room recently and have dug out my box full of Sweet Pea Stamps... so for my card this week I decided to get back into rubber stamping and use one of my older Sweet Pea Stamp purchases...
I chose to work with Ching Chou Kuik's beautiful Blue Eyed Fairy:
I coloured her with my Promarkers in pretty pastel shades and gave her some lovely pink hair: :)
I used papers in coordinating colours and added lots of delicate die-cuts...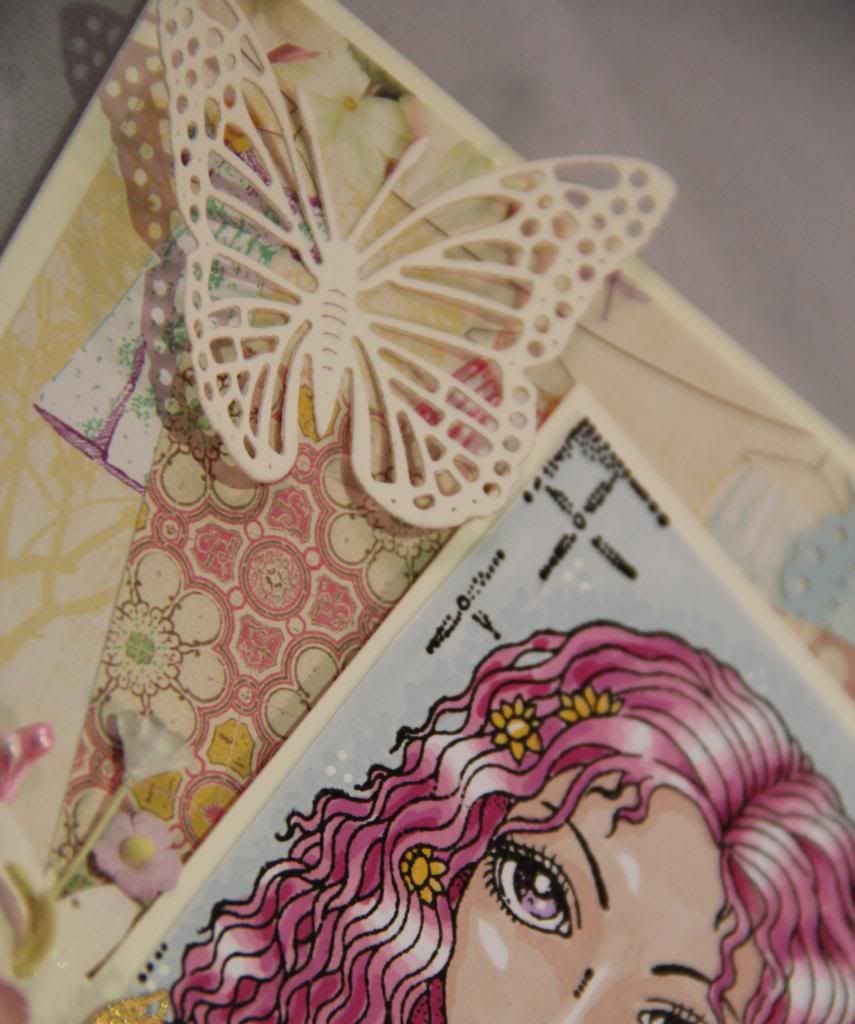 And pretty flowers...
This image is now available as both red rubber or digi stamp from the Sweet Pea Stamps store.
I'm going to enter this into a couple of challenges:
Flutterby Wednesdays - Anything Goes
Art Impressions Stamp Challenges - Anything Goes
Happy Campers - Show Us Your Flowers
I Love Promarkers - Anything Goes
Penny's Paper Crafty - Two or More Patterned Papers