Phew! Sorry for the spamming of posts but I've had quite a bit to catch up on! :)
These are a couple of quick cards I made recently for sending out with some swaps: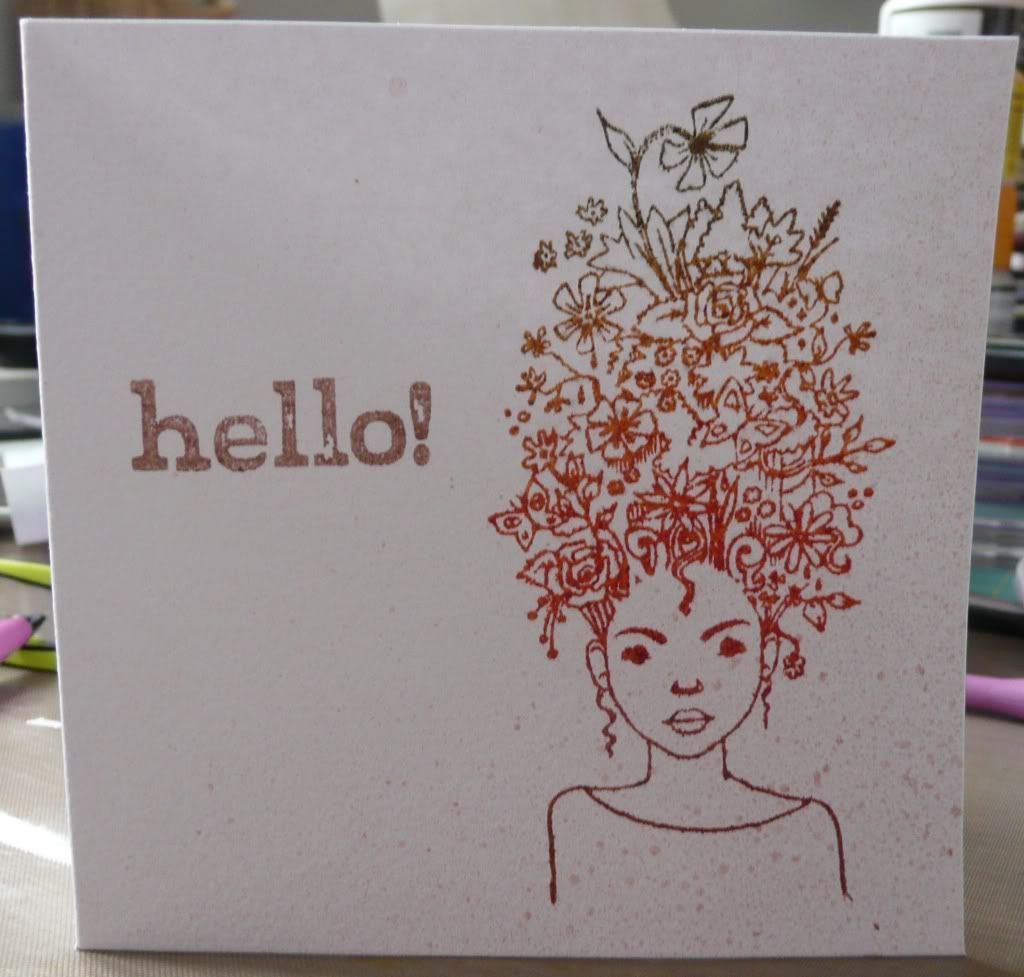 This little notecard is simple but really pretty. I love this stamp from Sugar Nellie... I inked it with my Spice Bing n Juicy pad and I love the effect of the graduated colours. I spritzed the card blank with a bit of mica spray made from water with a bit of copper Perfect Pearls and then stamped the image over it. I stamped the sentiment in Sepia Versafine.
This was another quick card - I'd already coloured this image with my ProMarkers a few weeks ago, just to try it out after buying the stamp. I decided it was perfect for this card so I trimmed it down and matted it onto some lovely orangey card I found in my scraps box and added a piece of patterned paper, aslo from the scraps box, and punched a pretty floral border with a couple of Martha Stewart edge punches. A flower with a gemstone centre finished things off.