A late entry from me today as the girls actually let me have a lie-in this morning! Good job too, as I stayed up a bit too late last night having gotten involved in an intensive crafting session. Here's a peek at the aftermath: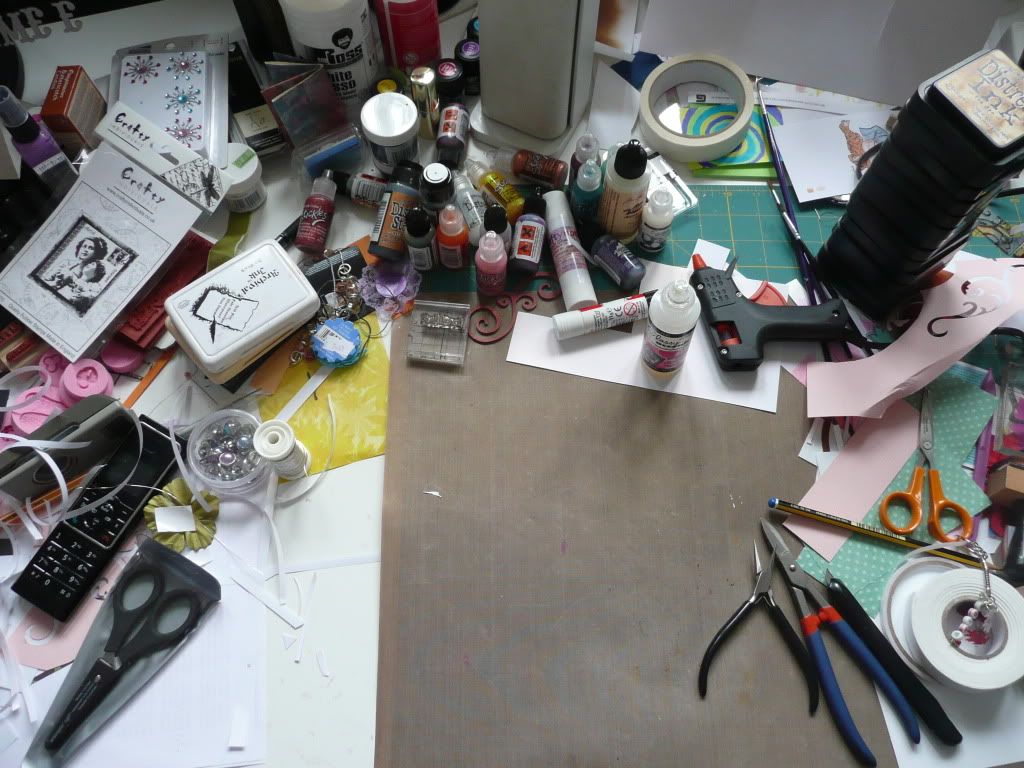 And here's a sneaky peek at what I was creating (can't share it yet):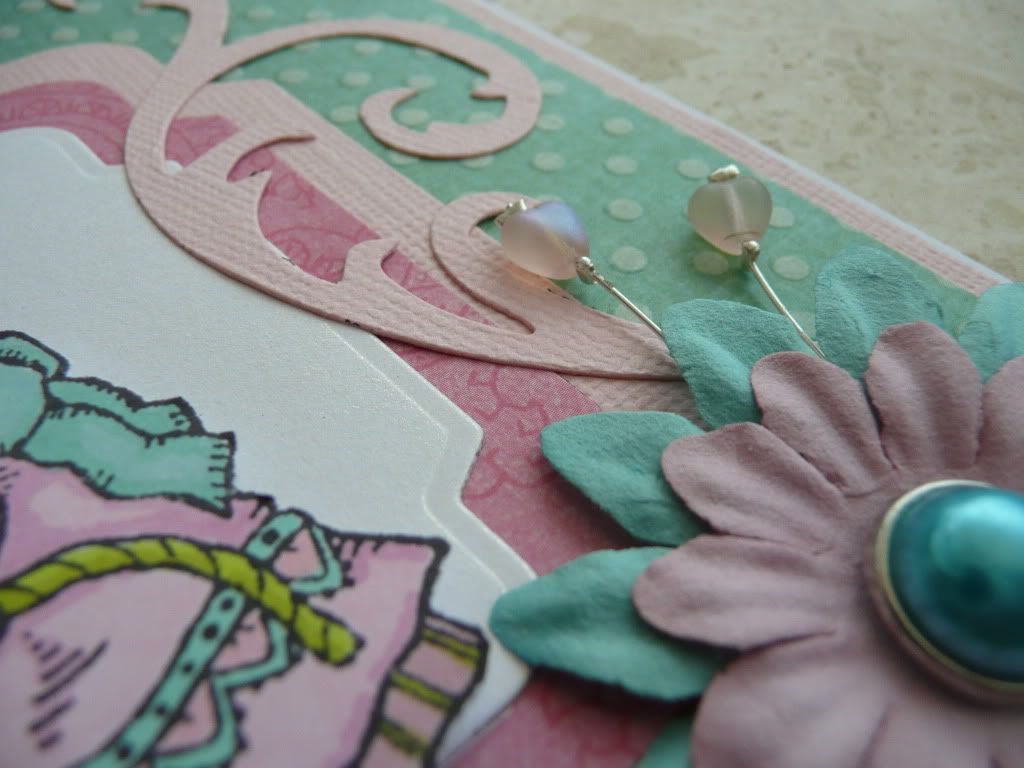 The craft pit is once again in rather dire need to tidying but it's very unlikely it's gonna happen any time soon. I've got a bunch of deadlines this month so crafting must take priority over tidying - what a shame! :lol: So I'll be continuing with the "push the mess back/to the sides" method of tidying until I actually physically run out of enough clear(ish) desk space in which to create anything! :D Oh and the mess will be added to tomorrow as I've had confirmation today that my SU order has shipped and is due for delivery tomorrow... more goodies to play with! Hurrah! :)
Thanks for stopping by on your journey around the WOYWW desks. Please do leave a comment to say hi.