Fairly quick one from me this week as, once again, I have stayed up faaaaaaar too late crafting. So here's what's on my desk as of this morning (and yes, it is not very definitely morning!!):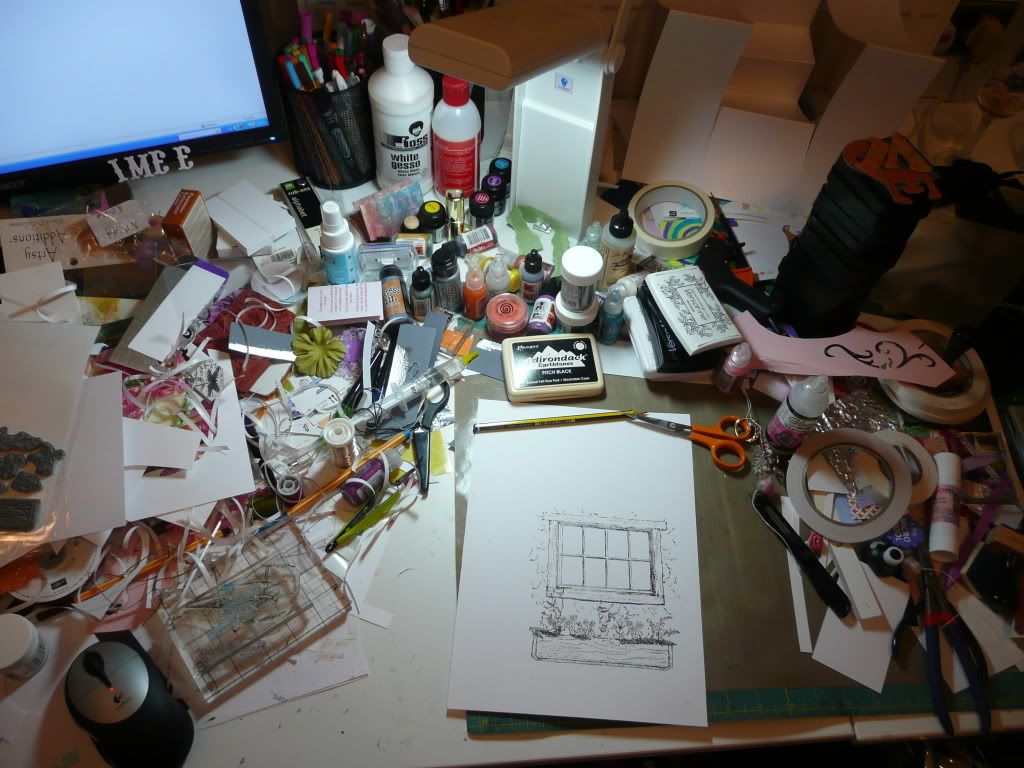 The mess is rapidly encroaching and the useable workspace thereby shrinking but I am in a flurry of deadline-inspired crafting and no time to tidy at all. Nope, not even the growing piles of discarded tape strips from DST! Aside from the mess, the desk features a work-in-progress (my first time playing with some Flower Soft stamps I picked up a while ago on C&C) but pride of place in my craft room this week is this hefty beauty (seen here sitting on my chair for display purposes!):
Yup, I reached the end of my tether today with yet another paper trimmer (my third in a the last year or so alone) leaving raggedy-fibred edges to every cut (and now starting to rip thin paper instead of slicing through it) and flounced out in a huff to a local craft shop to bring in the big guns - a guillotine! Woohoo! I can haz clean, sharp edges nao? Yes. Yes, I can. It is a thing of beauty and I've made good use of it already.