Had a bit of a stressful afternoon yesterday with DD1's physio appointment. Due to a couple of factors, but mostly the hypermobility in her ankle joints, she is still not walking independently at 29 months. She is almost there... but she won't seem to take that final step (literally!) to walking without holding onto me. And any attempts to push or encourage her result in screaming tears and general upset. She was a nightmare at the appointment yesterday, cried nearly the whole time (for no reason whatsoever) and just wouldn't do anything... even things she normally happily does at home! It was so upsetting and stressful and it makes me worry so much, wondering how on earth we are ever going to get her walking properly.
So once the kids were in bed last night I decided to indulge in a bit of therapeutic journalling and dug out my too-long-neglected art journal. This was the result: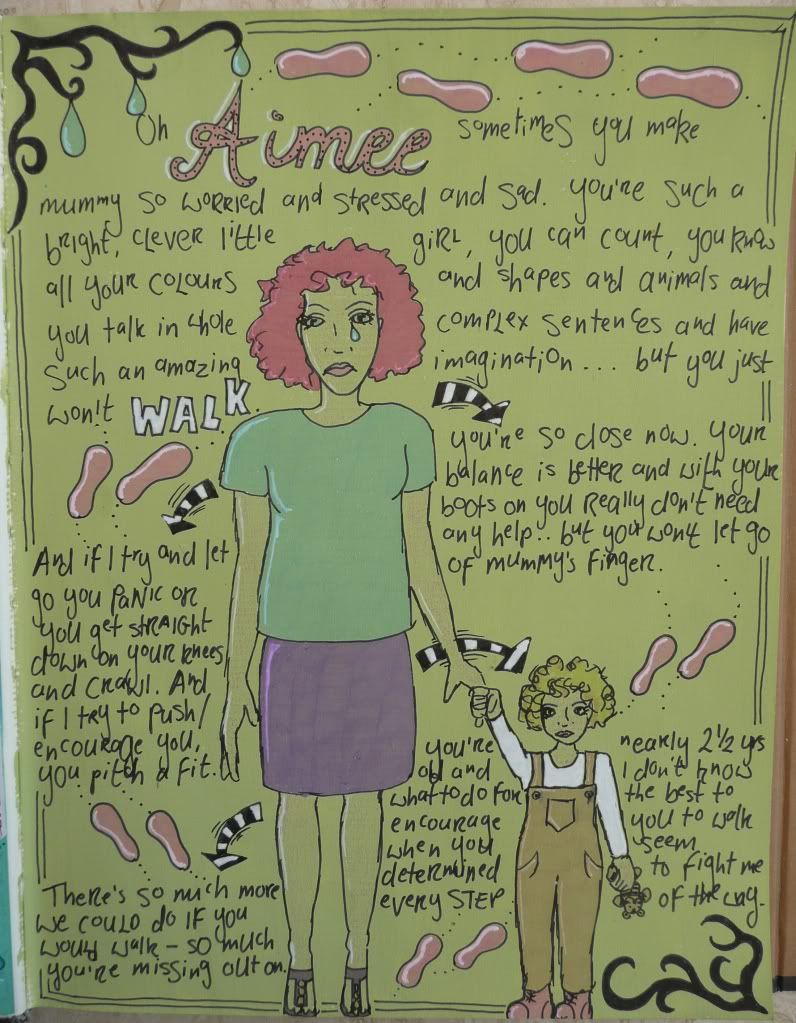 This started out as a simple plain background painted with Fresco paint. I jourrnalled and doodled all over it and coloured in the figures with a combination of fineliner pens and a bit of watercolour pencil.