A short and sweet WOYWW post from me today - partly because we're off out shopping very shortly and partly because I can't really show you my desk today! :lol:


That's partly because the only thing really on my desk is a DT project which I can't reveal just yet.. and partly because a certain percentage of my stash (and most of my tools!) are still here: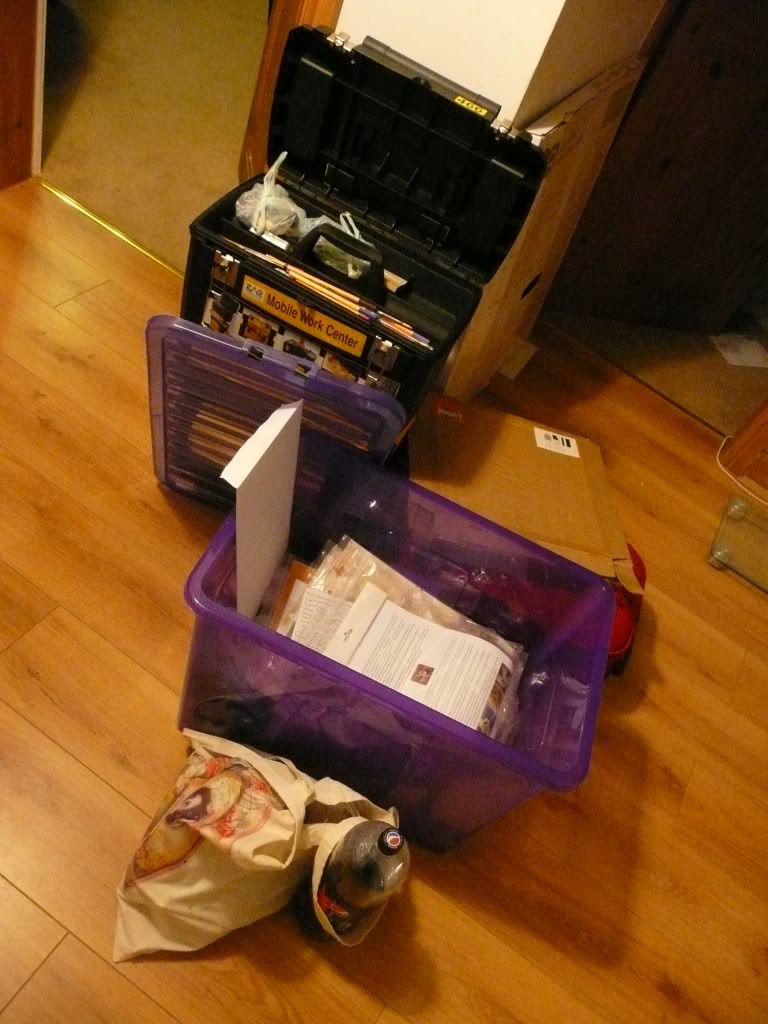 Yup, I haven't quite gotten around to unpacking my stash following last weekend's Green Buttons Retreat! So the hallway is still full of boxes and totes and the like. I've rescued the guillotine and my basic tools (scissors and glues and the like) with which to work on the DT project and the rest awaits an hour or so of free time in which to unpack, sort and tidy away (if that's even possible in the chaos that is my craft pit!).
Thanks for stopping by my blog - hope you enjoyed a peek at "what's in my hallway" :lol: - and have a fun WOYWW!