I have a confession to make - I haven't crafted in nearly a week! And I've missed it SO much! I've had a lovely week enjoying the sunshine with DH and the girls (and boy, did DH pick the right week to have off work, eh?!) but oh my craft room has been calling to me! :lol:
Don't get me wrong... I *love* having DH home (and so do the kids!) but I rarely get much - or even any - crafting done while he is home. In my usual week, while he's working away Monday-Friday, I put the kids to bed and the evening is my own, to spend as I see fit. But when DH is home I obviously want to spend time with him... and it seems kind of churlish to go and hide myself away in the craft room in the evenings.
So last night I was very glad to get back into my room and have a play. And this was the result: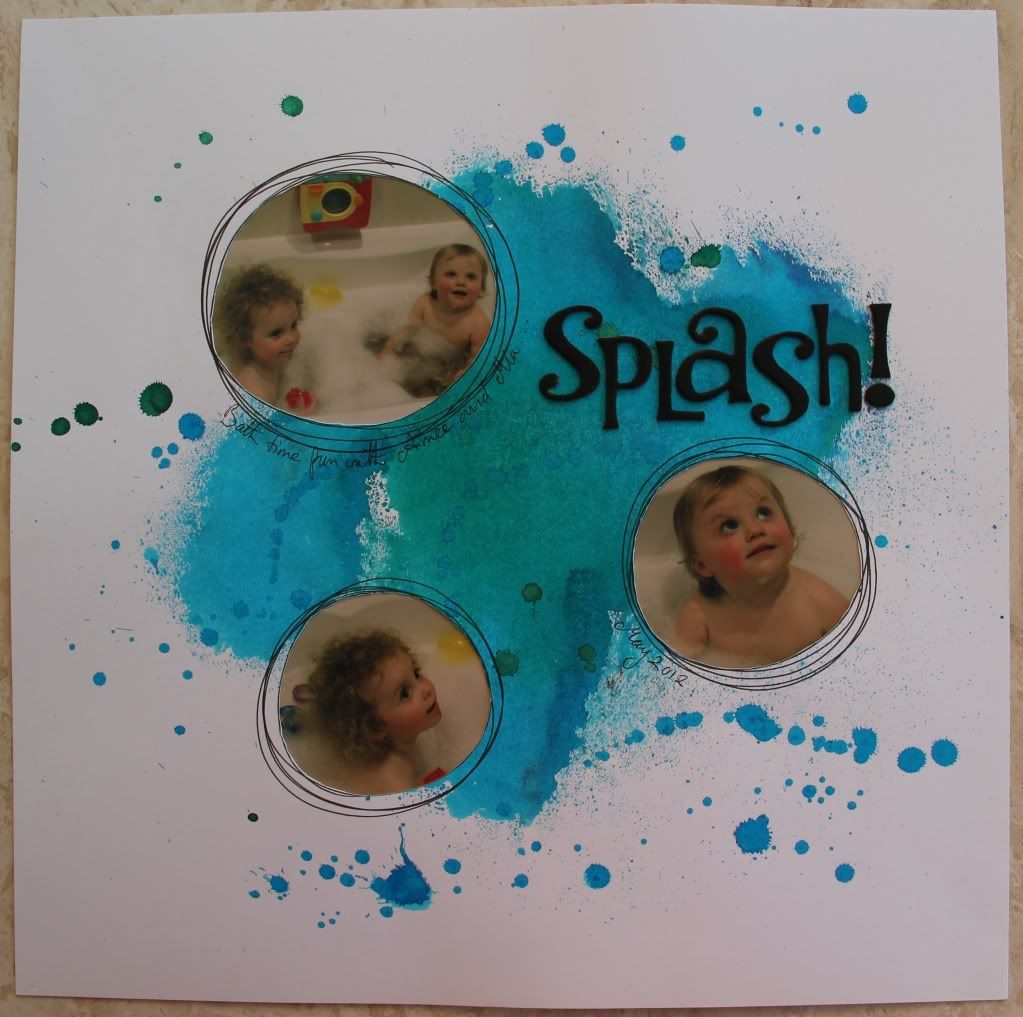 This is an idea I've had floating around in my head for days, just waiting to be put into practice (so much so that I scribbled it down as a sketch so I wouldn't forget it!). I spritzed Sky Blue and Jade mica Dylusions spray inks onto my non-stick craft mat and then smooshed plain white card around on it before adding a few splats and flicks of the inks. I scribbled rough circles with a fineliner pen and then cut out the centres of the circles and attached the photos behind the holes. I finished up with a bit of handwritten journalling and a Thickers title. :)
I've made a few other scrapbook pages over the past few weeks that I've not shared on here so I thought I'd take this opportunity to have a catch-up. :)
First of all, there's the LO I did as a make and take at the SU regional training day the other weekend: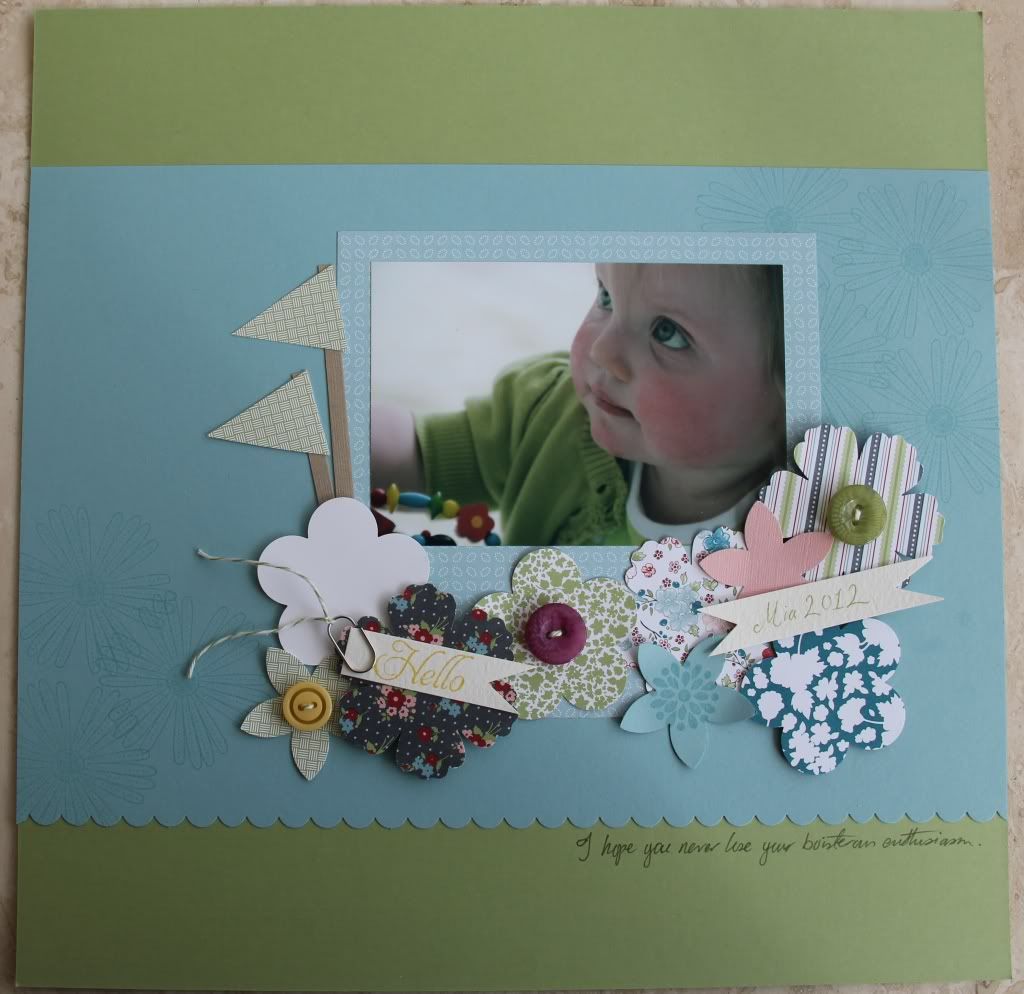 I loved playing with the new Twitterpated papers and also, I'm a genius! :lol: I took four photos with me to the training day as I had no idea what colours etc we'd be working with for the make and take... and blow me if DD2's cardigan in this photo wasn't just the perfect match for the Pear Pizazz cardstock for this LO! :D
I also made two LOs as part of the Green Button fun evening over on UKS (and there's a third still in progress!)...
The first was done for the speed scrap challenge:
Speed scrap's are a lot of fun - it's always interesting to see how everyone's LOs come out as they've put together the stash "blind", as it were, and interpreted the instructions their own way. :)
I also did a digi-LO for a challenge that required "dark, grungy colours and/or steampunk":
I think I fulfilled both those criteria using these elements from the Combobulated kit from Creative Victorian.
I've got another LO sitting on the desk, in progress, and ideas for several more floating around in my brain, jostling for pole position! :lol: I'm itching to craft after my days of enforced abstinence. Does it make me a bad mother that I kind of wish it was bedtime already so I could get in my craft room? ;) :lol: