Another Wednesday is upon us and time for crafters the world over to share a peek at their workdesks.
So here we go. Are you ready for this? Good. Prepare to be amazed folks, because....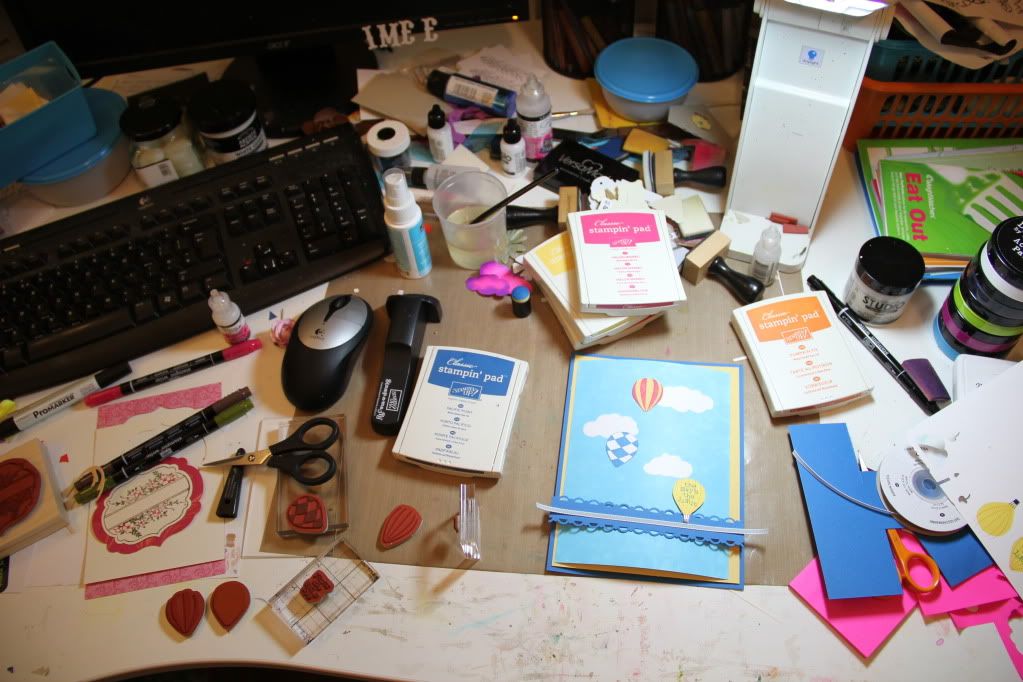 I've actually tidied!! :lol:
I know it may not look much different in the main picture but rest assured you can definitely see more desk than before. And look: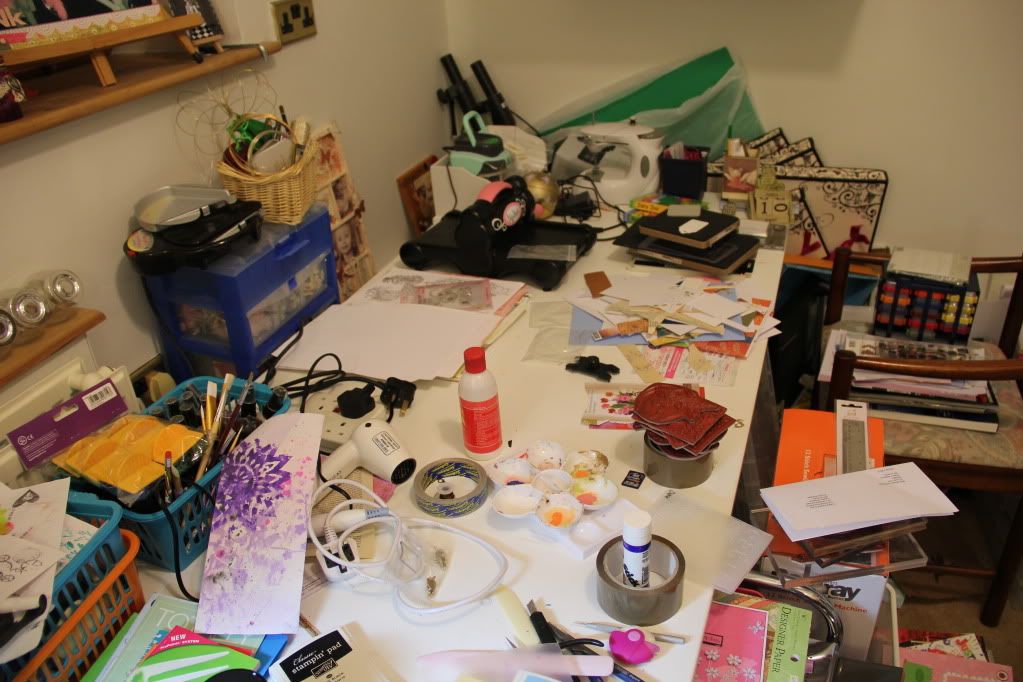 You can actually see desk - full stop - on the previously overflowing spare desk!! Woot!
And I've even cleared most of the floor... cos I was in danger of starting to lose the narrow pathway between door and chair! :lol: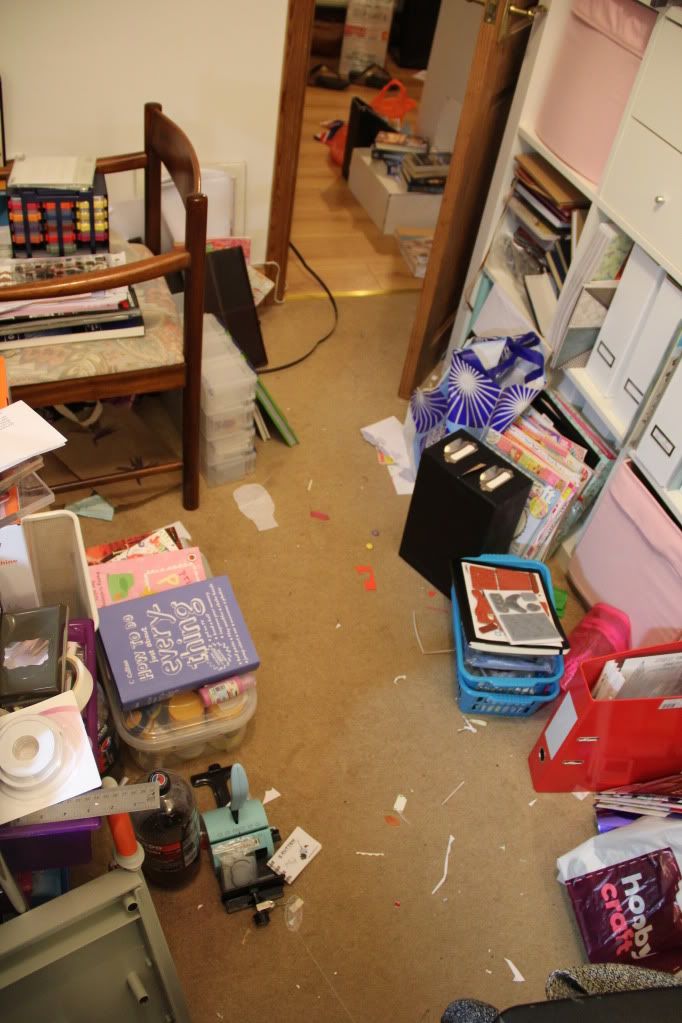 So other than tidying, I have actually been doing a bit of crafting, as evidenced by the desk view today. I'm off for a regional training day on Saturday (never been before so well looking forward to it!) so I've been hard at work making my name badge and playing around with some ideas for my display project and some swaps. Fun fun fun.
Speaking of fun fun fun, I really must get to bed cos it's silly o'clock and mum and I are taking the kids to the soft play in the morning... which, based on past experience, will involve me crawling/climbing/running around the place chasing after/retrieving/aiding/removing from the bottom of slides etc etc etc said kids! Wish me luck! :lol: