Extremely quick fly-by post from me this morning cos it's looking like another glorious day, DH has the week off work so we're packing the kids into the car with buckets and spades and heading to the seaside! :D
So here's my desk this morning: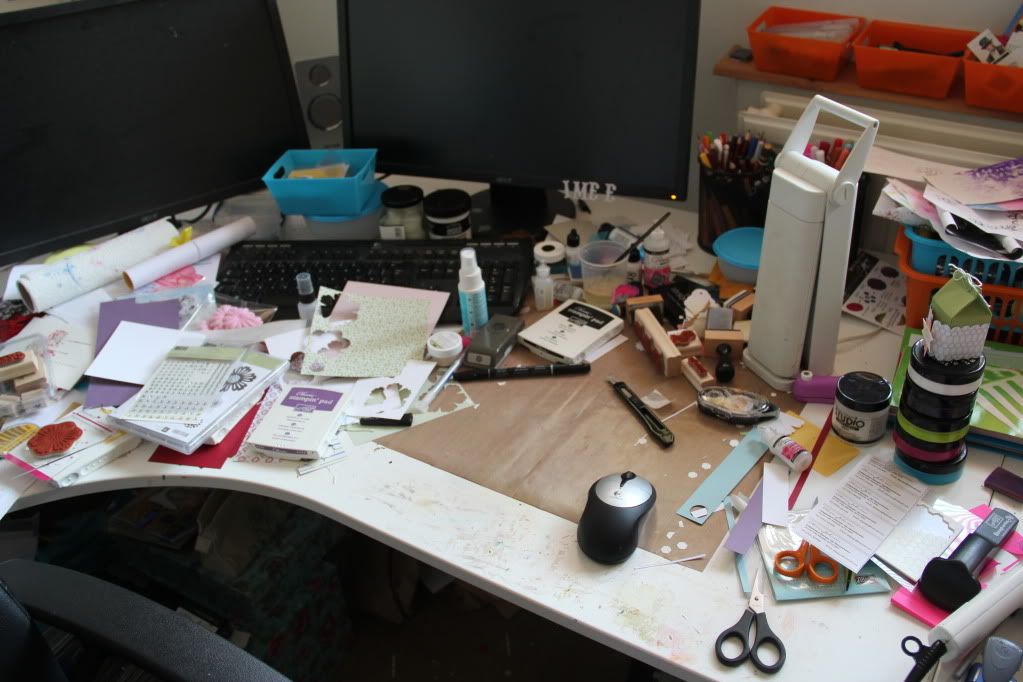 No actual crafting going on (I don't get in the craft room a lot when DH is home) but a lot of debris from making lots of swaps and some cute cards with some of my goodies from the new Stampin' Up! Summer Mini Catalogue.
That's it from me. Short and sweet. Thanks for stopping by... last one to the beach is a rotten egg! *Wheeeeeeee!* :D