I wish!
Although, we did have sunshine today, for the first time in what feels like weeks! In fact, not only did it not rain today (*gasp*) but at times, when the sun was out and if you were sheltered from the wind, it actually felt warm!! Wow!
Maybe we will get a summer this year after all. :lol:
Anyway, regardless of the weather, the good folks over at
One Stitch at a Time
are feeling summery and their current challenge is "Here Comes Summer"... wishful thinking perhaps but roll with it people! :D
So here's my summery card... lots of warm pretty colours and flowers to put us all in a summery mood.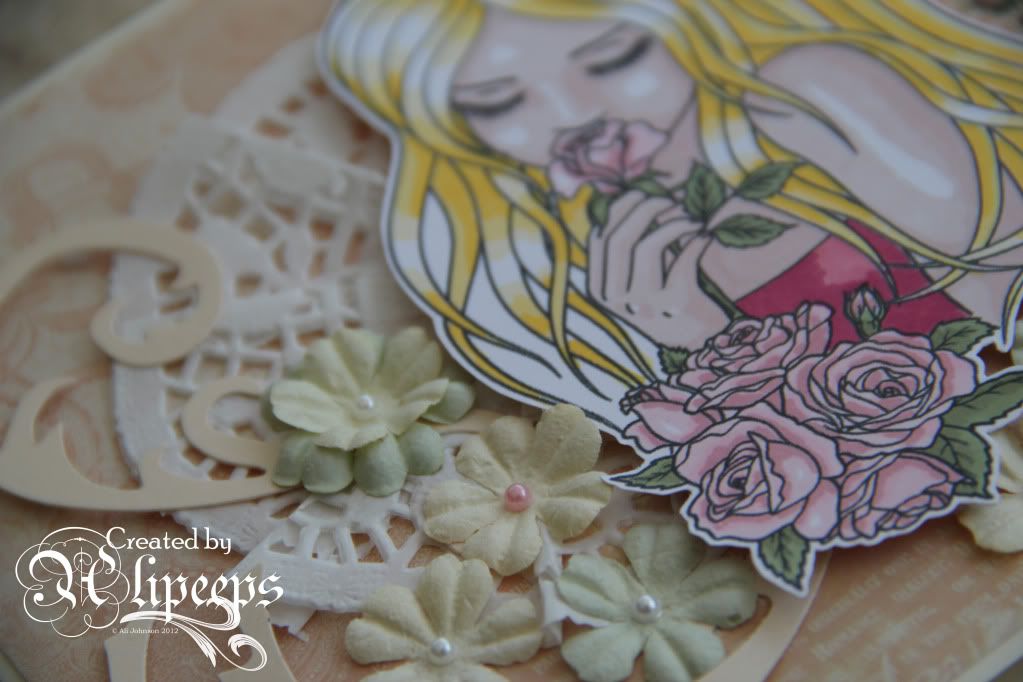 The image is a Stitchy Bear Stamps one called Rosalee.... isn't she gorgeous? She's coloured in with my Promarkers and I used some scrummy Websters Pages paper, my TH Elegant Flourishes die, a doily and a bunch of Prima paper flowers. :D