My DD1 turned 3 at the beginning of this month.
I still can't quite believe it. Where has the time gone? It seems like only yesterday she was a tiny baby. And now she's so grown up. She's a proper little girl with her own personality and ideas and sense of humour. And opinions! :lol: She talks like anything and has an incredible imagination - it's fascinating to watch her playing with her toys, inventing adventures for them. :)
She's only been 3 for a few weeks and somehow she already seems much older, suddenly not a toddler anymore. My little girl is growing up so fast!
I made this digi LO because I was rummaging through my digi downloads and found these delicious papers and just *had* to have a play with them. They immediately put me in mind of the pretty party dress DD1 wore on her birthday so I picked this lovely photo to use with them: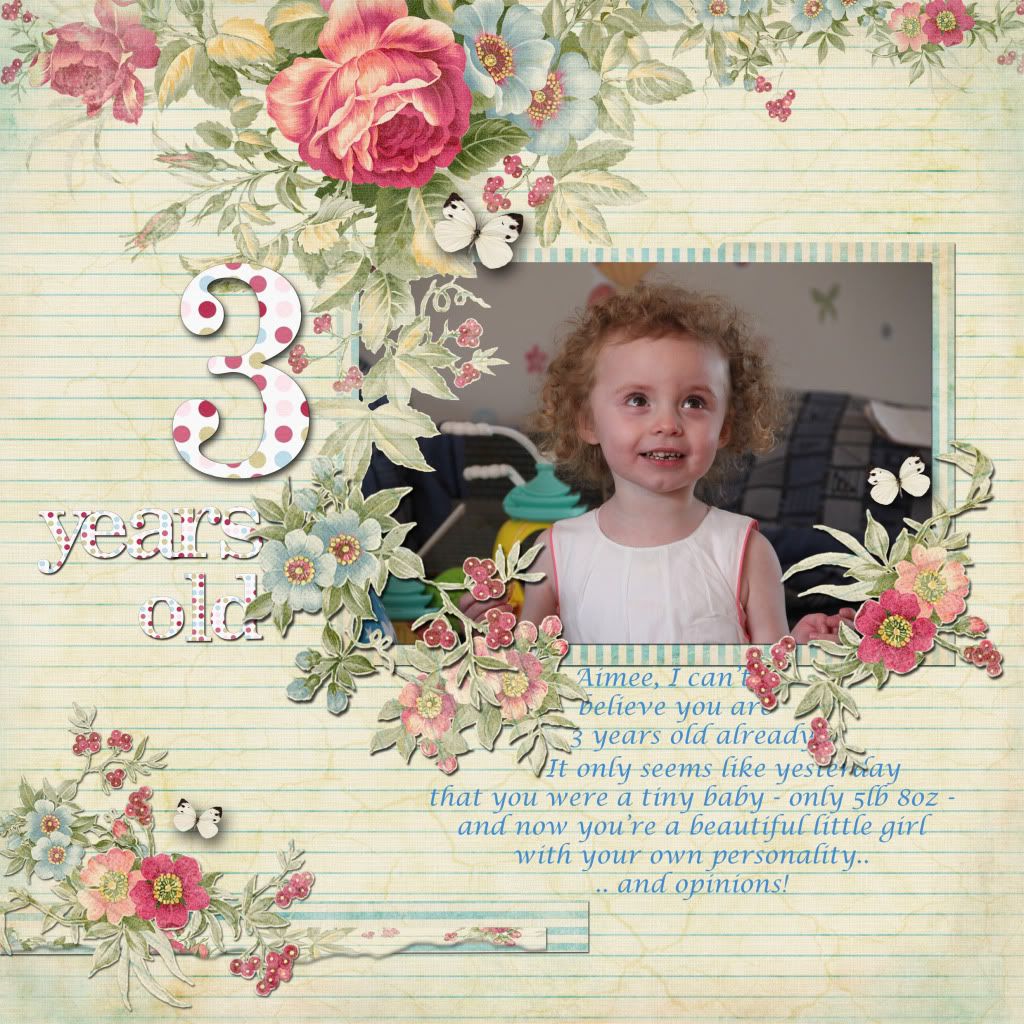 The papers were freebies that I downloaded from somewhere but, I'm ashamed to say, I can't remember where. So I apologise for not being able to give proper credit. The butterflies are from Creative Victorian Designs and the title alphas are from the Celebrate kit from Digital Design Essentials.
I did a lot of fiddly playing about in PSE to make this LO, cutting around the edges of the floral image on the main paper so I could layer the photo in under it, and cutting out some of the flower images from the floral paper so I could use them as "die-cuts".