I've found another use for my heat gun.
This little fellow, is Crocodile (as featured in my tale of woe and stress in last week's WOYWW post):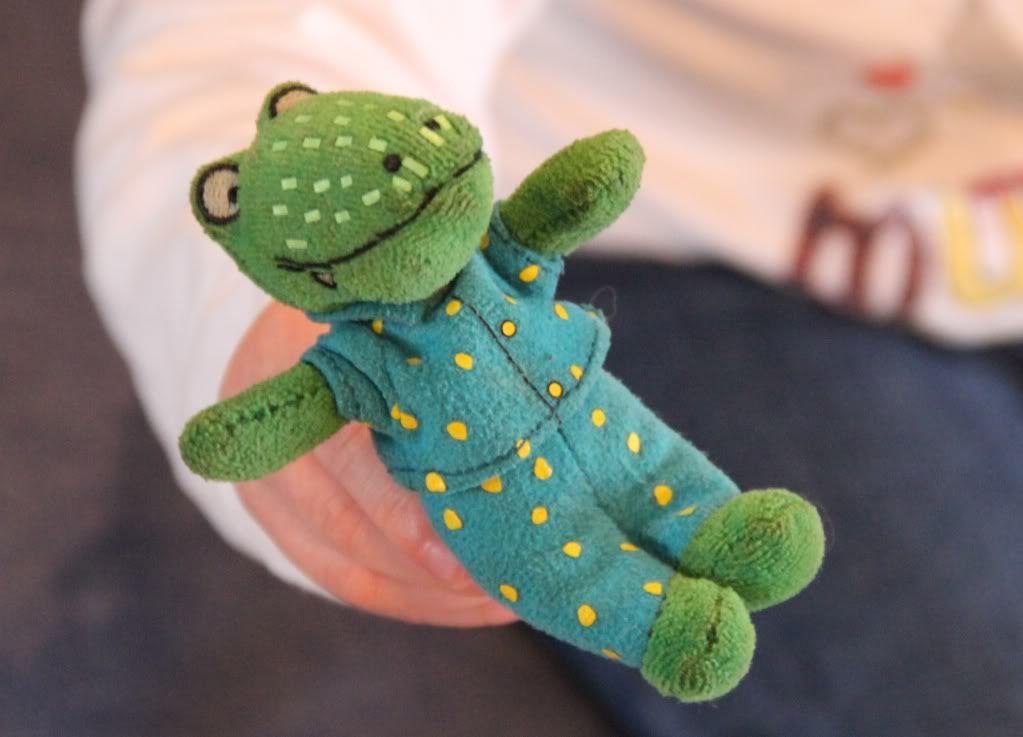 Crocodile, along with his pal Tiger, go *everywhere* with my 3 year old DD1. Unfortunately, said DD1 is a little bit under the weather atm with a bit of a snotty cold and this morning she felt a bit oogy... and poor old Crocodile was in the firing line (he's having a bit of an unlucky streak atm). Cue an impromptu shower in the kitchen sink for Crocodile and being left to dry on the radiator. Unfortunately, 3 year olds are not big on patience and DD1 was getting very anxious about whether Crocodile was dry yet. So mummy had a brilliant idea... which is how I ended up sitting in my craft room, using my heat gun to dry a small, soggy crocodile toy! :lol: It didn't get him completely dry, but it definitely sped up the process. :)
Other than damp soft toys, here's what's on my desk this morning: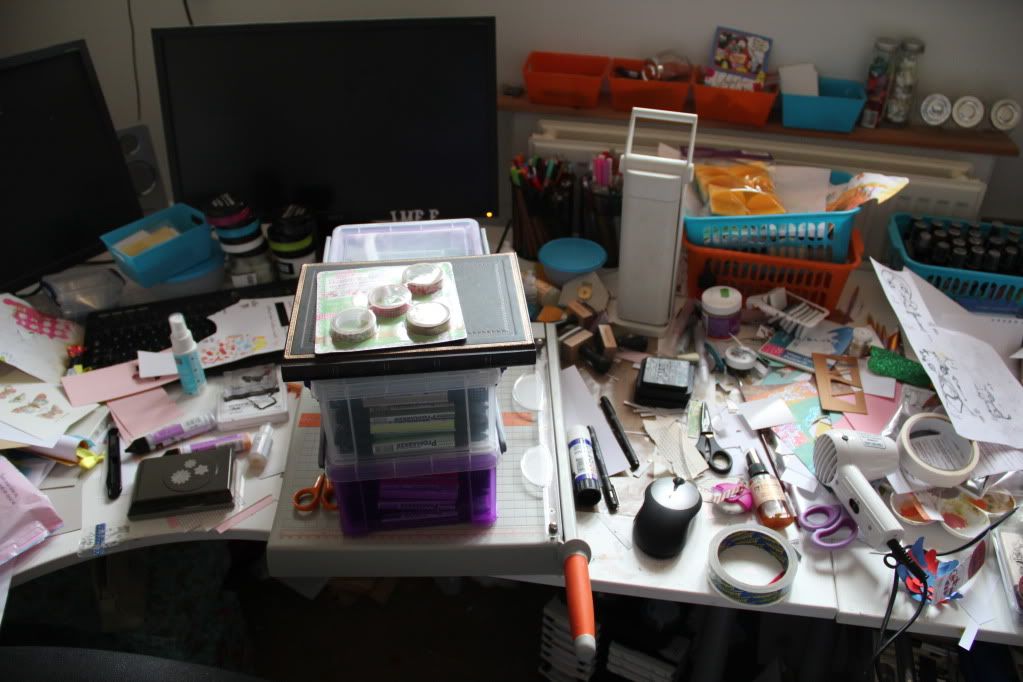 I've been really struggling to craft this week. The weather's cold and miserable and I'm a bit snotty myself, and a bit tired, and somehow by the time I put the kids to bed, all I feel like doing is sitting on the sofa all evening. Don't get me wrong, I want to craft - I have lots of fab ideas I want to work on. But the sofa is comfy and the lounge is warm and I have my laptop and the TV... and it's very hard to prise myself out of that comfortable position to go and sit in my (still messy) craft room!
But last night I tried a bit of a compromise - I grabbed my boxes of Promarkers and my art journal and took them into the lounge with me and sat on the sofa and started doodling a page. So my desk this morning is piled high from me dumping said boxes and journal back on the desk before going to bed (as a crafter with young children, you VERY quickly learn to put things away/out of reach as soon as you're done with them! :lol:).
I really *must* try and get in my craft room tonight and get some proper crafting done. Or maybe even some tidying! :lol: