Wow, there sure does seem to be a lot of birthdays and other card-requiring occasions in my family around this time of year! :lol:
This time around it's DH's Aunt Marion, who turns a very sprightly and feisty 82 on Friday! :D So I made her this card: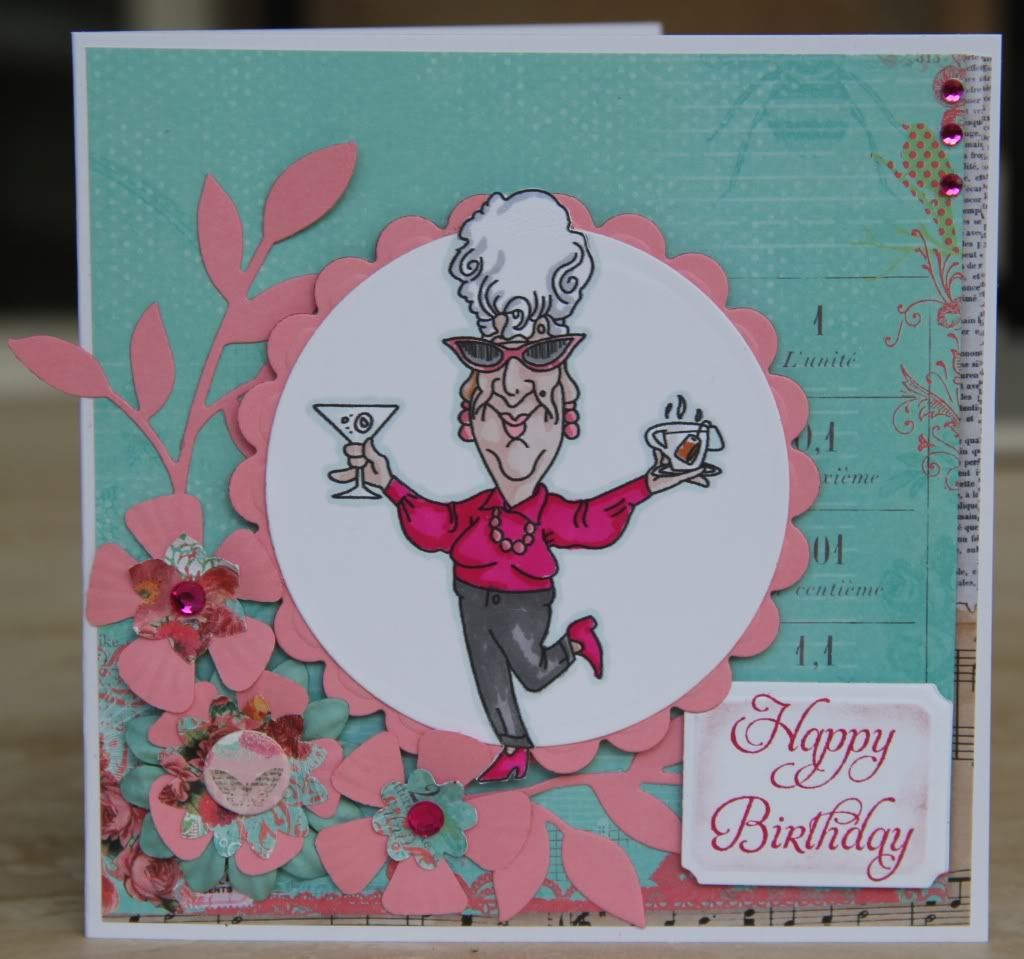 The image is a Stitchy Bear Stamps digi stamp and when I saw it, I knew I *had* to have it for Marion's card! Why, you may ask? Well, take a look at this:
Freaky, eh? It's like she modelled for the artist! :lol:
I printed the image and coloured it with Promarkers and used Nesties to cut it out and mat it. The papers are some absolutely scrummy Pink Paislee ones that came free with the current edition of Cardmaking & Papercraft. The greeting stamp is a Stampin' Up! one, again cut out and embossed with Nesties, and the leaves are cut with a Stampin' Up! Sizzlet die. The flowers are a combination of Prima paper flowers and flowers punched with a Nellie Snellen punch and embosser combo and a Stampin' Up! punch.
Here's hoping Auntie Marion likes it... and that it makes it to France by Friday! :)