That's the seasonal theme at
Passion for Promarkers
this week - not just autumn colours but an autumn image and leaves.
So I decided to use this sweet little image from A Day For Daisies. It's coloured with Promarkers - natch - and I used a sort of pointilist technique for the sky/background: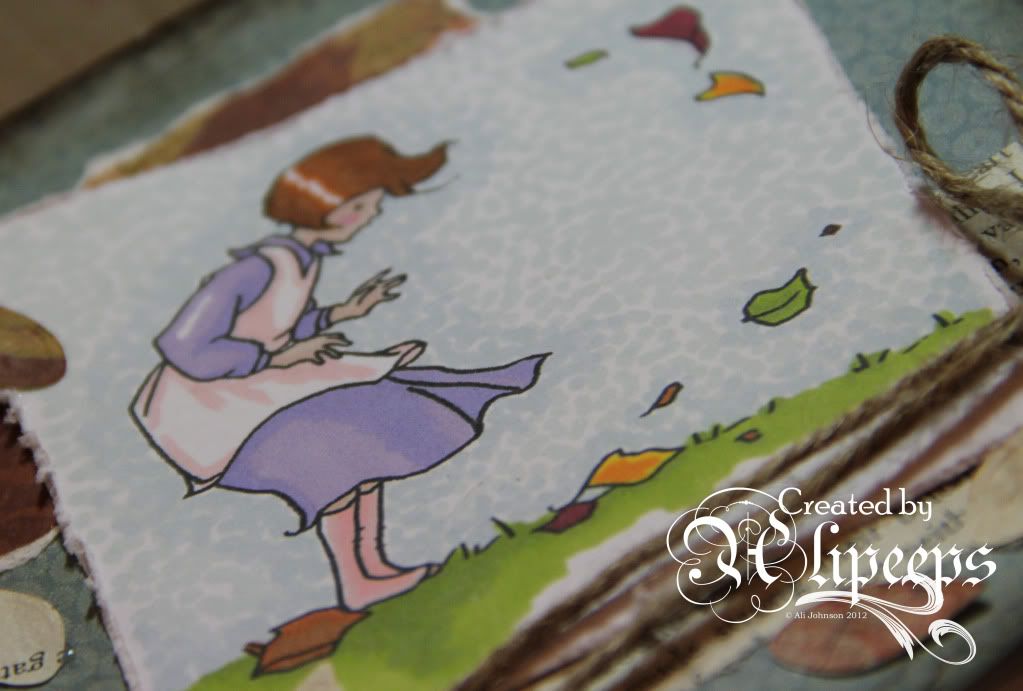 I went for a sort of rough, windblown look for the card with lots of ripped/distressed edges, some rough twine and a scattering of leaves.
Challenges 4 Everybody - Anything Goes
Joanna Sheen Challenge - Down In The Garden
Catch The Bug - Harvest/Fall
Crazy4Challenges - Leaves
Crafty Mess - Distressed/Aged
Just Some Lines - Fall Celebration
Dilly Beans - Fall is in the Air