It's Wednesday morning (just). I'm on my way to bed (stayed up too late AGAIN!). But first...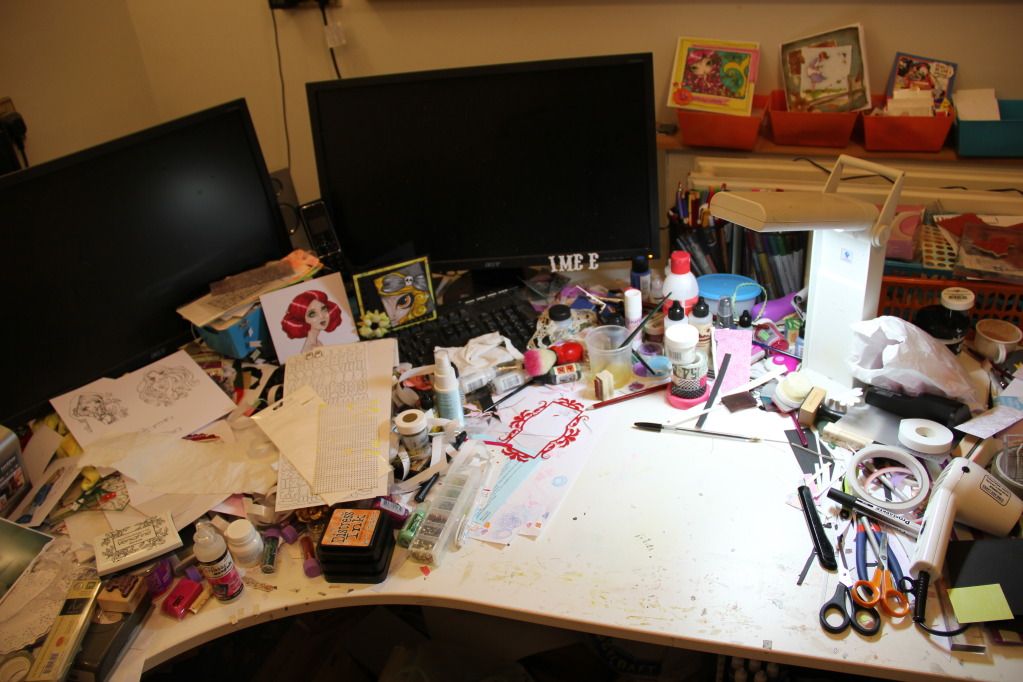 A brief peek at my workdesk, as part of the wonderful weekly whirlwind of creativity (and nosiness ;D) that is What's On Your Workdesk Wednesday. :)
As you can see, I still haven't tided. :/ But I have been doing a fair bit of creating. Unfortunately, I can't share all of my makes just yet, hence the gaping space in the only remaining usable space on my desk, which until seconds before this photo was taken held a recently completed scrapbook page. I've been doing quite a bit of colouring too though - some bits of which can be seen sitting around on the desk.
And to make up for the empty space on my desk where something creative should be, here's a peek at a recently coloured image... A couple of people commented on this digi stamp sitting on my desk last week awaiting colouring, so I thought I'd share how it turned out:
And that's it from me for this week. Thanks for stopping by and have a fun WOYWW! :D