..razzle dazzle 'em...
I must admit, I have been singing this song from the musical Chicago to myself whilst making this card! :lol: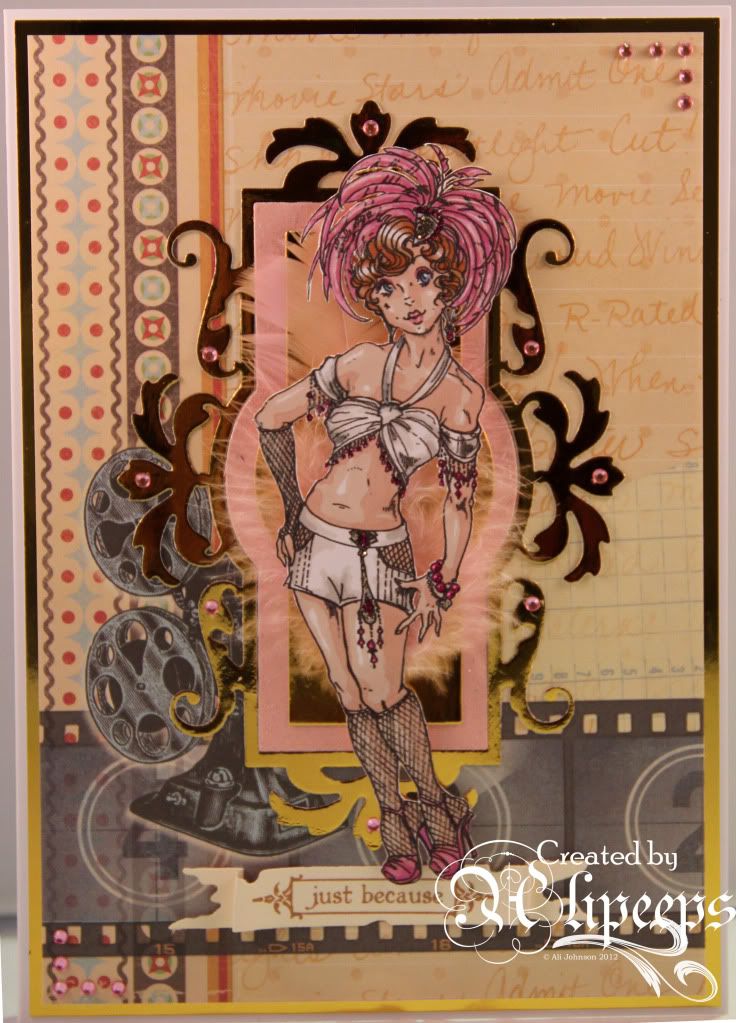 I only recently came across Rick's fantastic artwork and I've loved playing with some of his gorgeous digi stamps. And this rather fabulous lady - called "Lou Lou the chorus cutie" - immediately came to mind when I saw the challenge theme. :) She's a proper old time showgirl (her perfectly coiffed curls and cute hotpants put me in mind of the chorus girls in Bugsy Malone! :lol:) and I teamed her with some lovely old time movie themed paper that I dug out of my stash and lots of glitz and glammer with gold mirri card, pink glitter card, a few gemstones, and, just for good measure, a froth of pink feather!
She's coloured in with my Promarkers, giving her a silver costume and pink accessories, and cut out - in much fiddly detail! :lol: - and I've added lots of sparkle and glitter on all her jewellery and accessories. :)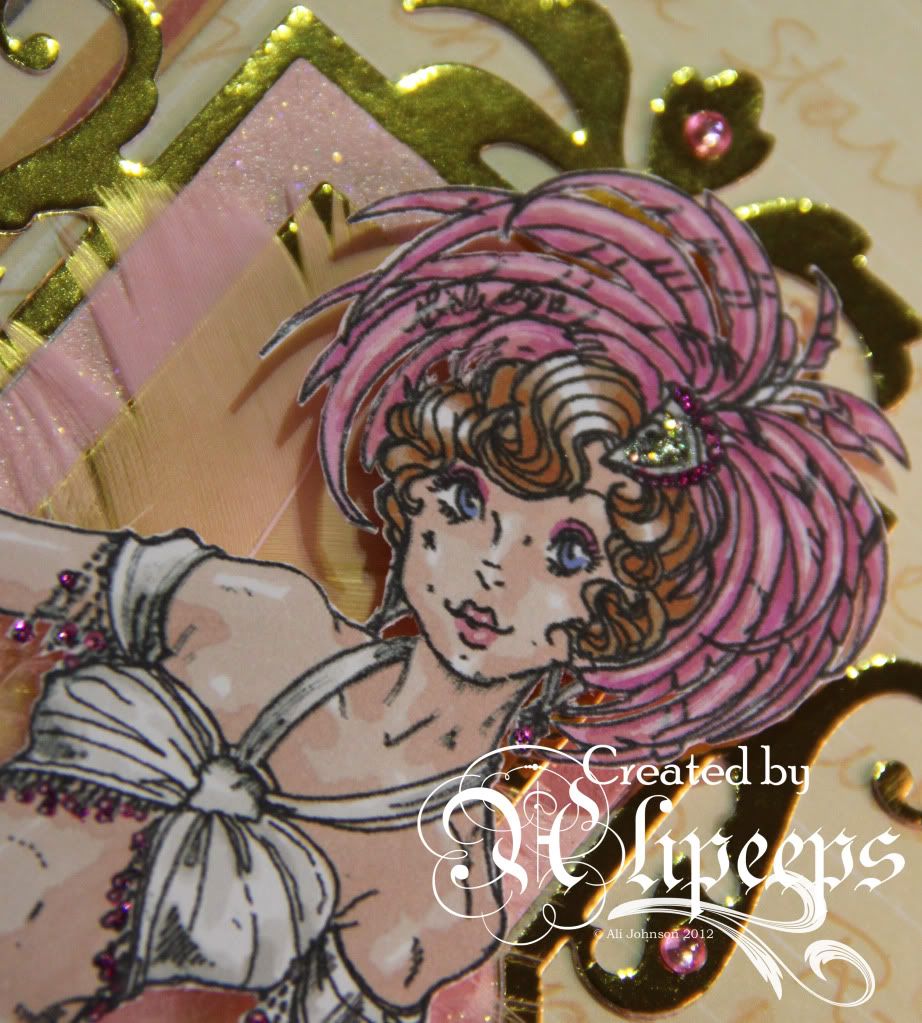 I'm also entering this card into the following challenges:
A&T Emerald Fairies - Anything Goes
Bearly Mine - Anything Goes
Deep Ocean - Anything Goes
Everybody-Art - Bling