I have been doing an awful lot of colouring of digi stamps lately... largely due to the weather taking a turn for the chilly! I've been putting the gas fire on in the lounge in the evenings and it gets so nice and cosy in there that I find I hard to drag myself away into the craft room!
So I sit and colour digi stamps in the cosy lounge... but don't seem to actually get into the craft room to turn them into cards! :lol: But no more! Nope, I have forced myself to take my stash of coloured digis into the craft room and actually *make* something! And here it is: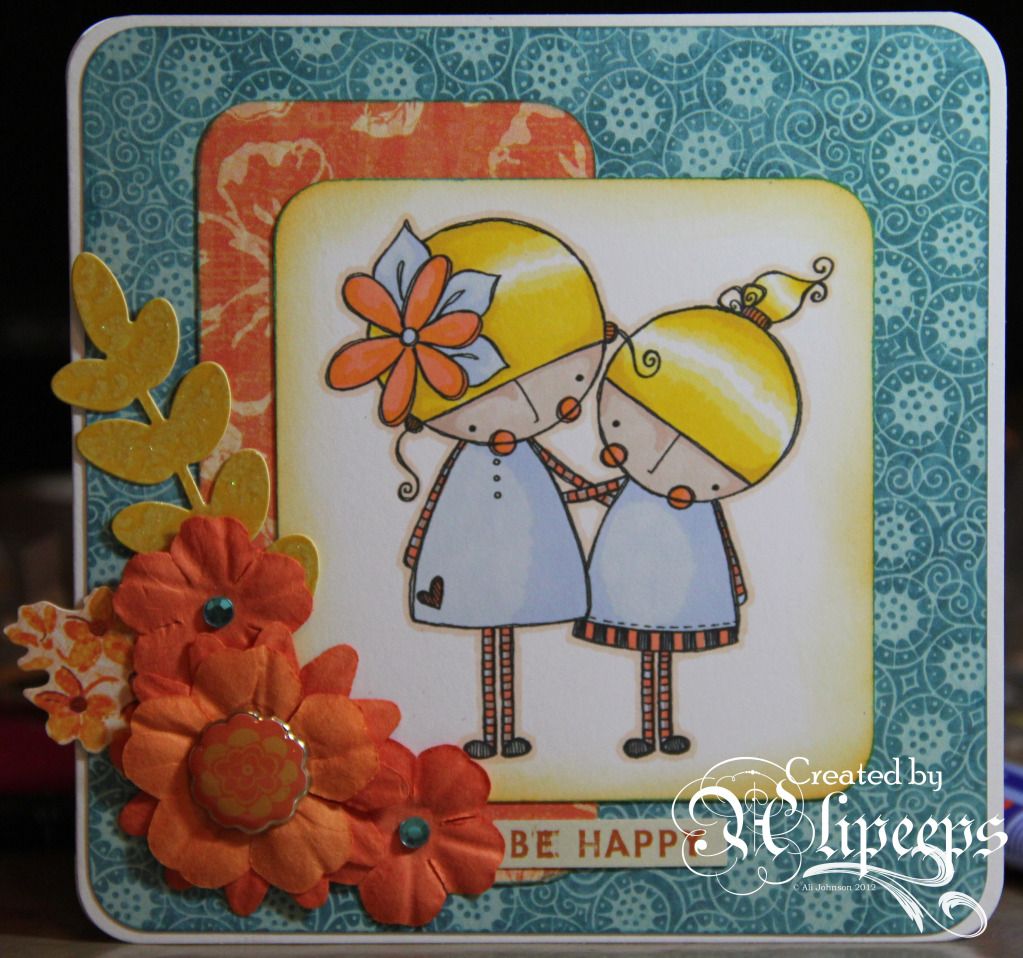 I made this card for the Peach and Blue themed challenge at
Passion for Promarkers
, hence the colour scheme. I used a cute Dilly Beans digi stamp (as a mum of two girls, I love this cute little pair) and I plucked up my courage and made myself cut into my Graphic45 papers (why do these companies keep making paper collections that are so pretty you just want to stroke them instead of using them?! :lol:). I also added some die-cuts from a K&Co pack that I've had lying around for ages (again, just too pretty to use!).
The digi is coloured with Promarkers with a few white gel pen highlights and I blended a little Spiced Marmalade Distress Ink around the edges of the image and then inked the edges of the image and the papers with Broken China Distress Ink.
I've gone old school with the photo cos it's really late and I really should be getting to bed so I couldn't be faffed getting the lightbox out. So it's a poorly-lit desktop shot I'm afraid. I'll try and replacce it with a properly-lit shot tomorrow. :)