I loved this little village scene so much and I decided to have a play about with colouring it with different mediums - so I made a set of 4 ATCs, each coloured with a different medium. Isn't it amazing the different effect you get just from changing the medium/way you colour an image?
Here's a close up of the individual cards and the mediums used to colour them: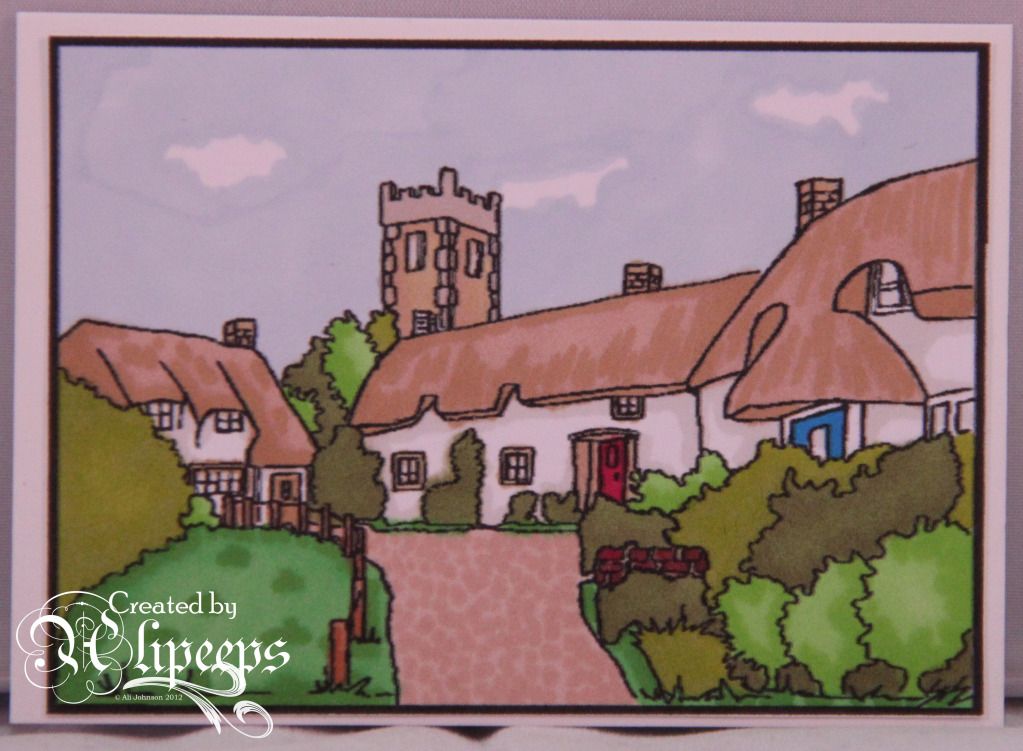 Promarkers
Distress Markers
Watercolour pencils (dry)
Watercolour pencils (painted with)
I'm also going to swap these ATCs. If you've never made ATCs before, they are a lot of fun. You can use any medium you like - stamps, digi stamps, paints, doodling, hand-drawing, mixed media, collage, anything you can think of! The only rules for these little mini pieces of art are the size - they must be 3.5" x 2.5" - and that they cannot be sold, only traded or given away.