Here's another couple of cards I made while playing around with my Stampin' Up! stash! :)
The first card is one I started making at my local craft group over a week ago... I hadn't had time to get organised and plan anything to work on to take with me so I just grabbed a couple of sets of SU stamps and some coordinating inkpads and card etc on the way out the door. At the craft club, inbetween chatting and drinking tea, I played around with my stash and started making this: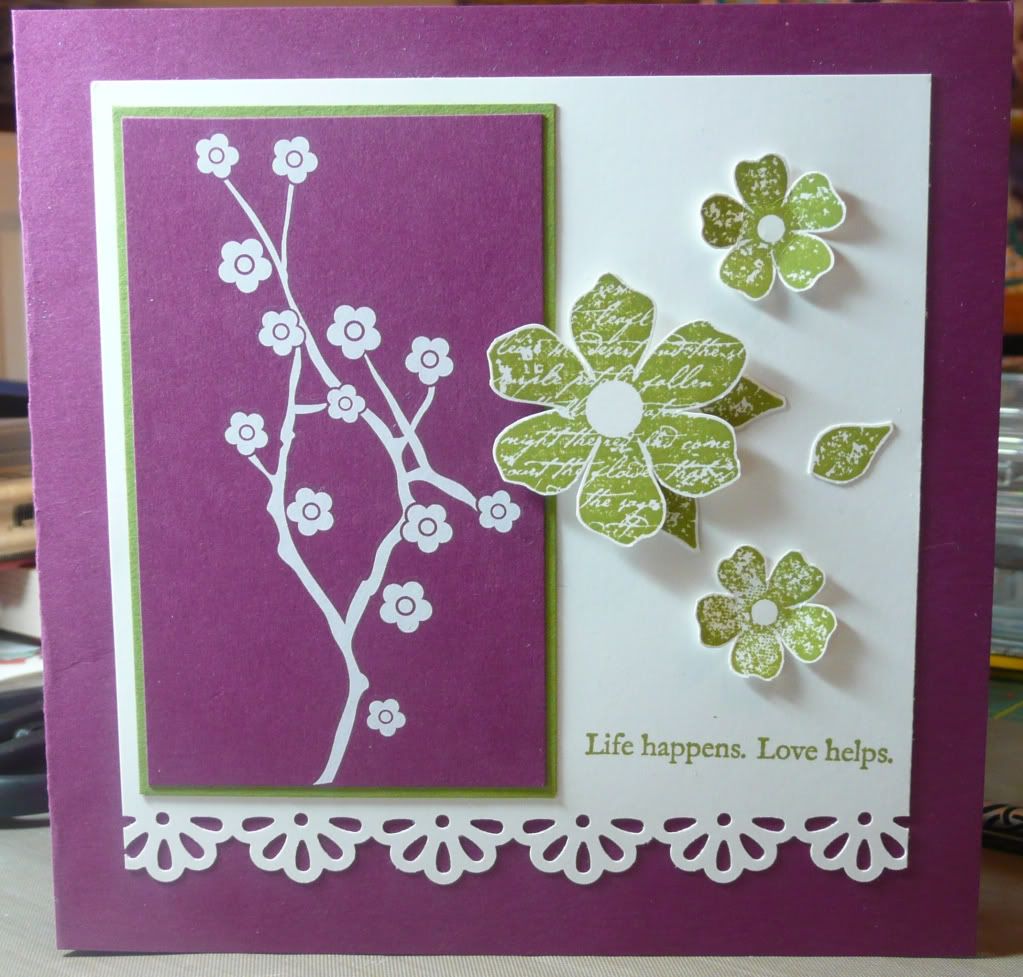 The impetus for this card was wanting to try out the SU rub-ons that I've had sitting around for a few months and I added some stamped images from the Vintage Vogue stamp set and used a Martha Stewart edge punch too. This card has sat around, half-finished, on my craft desk since the craft group so I decided to clear the space it was taking up by finishing it! :lol:
The second card is one that I made to send along with a little gift to an online friend: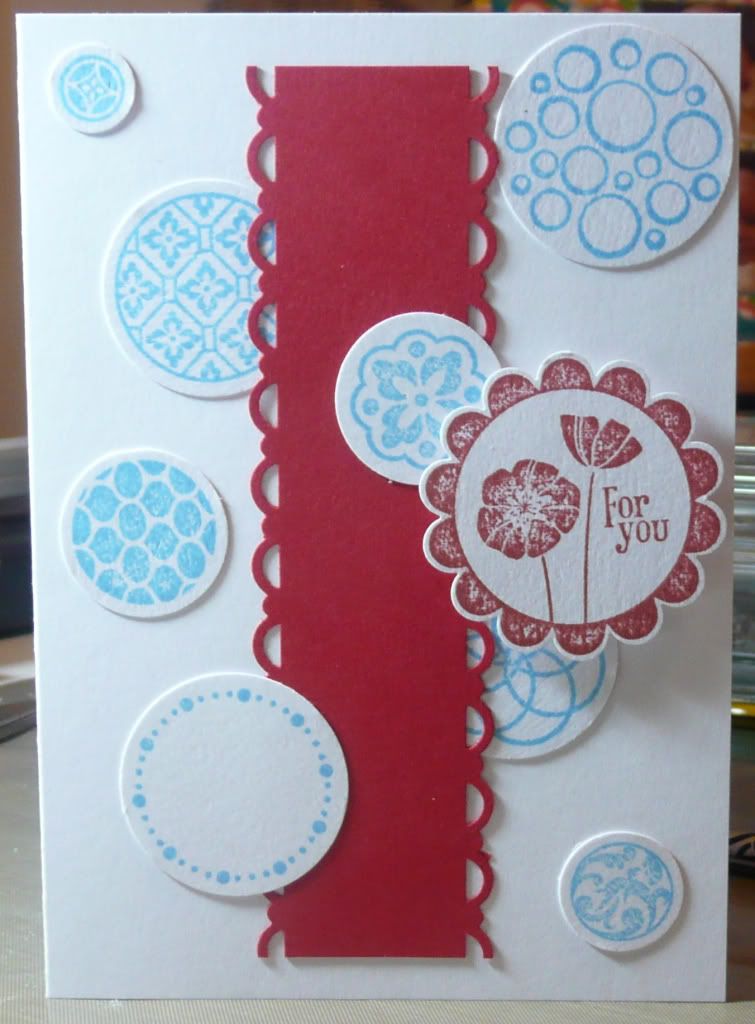 I used the Circle Circus stamp set and the greeting is from the Punch Bunch stamp set and I used the coordinating punches to cut out all the circles and the scalloped circle. Having punches that match the stamps is great - so quick and easy to create the elements to put together into a card! These stamps and the punches all came in the big order that I received this week and I had lots of fun playing with them. :)
Edit: And I can now reveal the card that I made using the inchie from my previous post, as my neice has now received it. :) I sent her some of the Sweet Pea stamp images to play with as she's into Manga and I think a lot of the designs have a Manga-style feel to them. As she's into Manga and wants to learn Japanese, I went with a Japanese design for the card: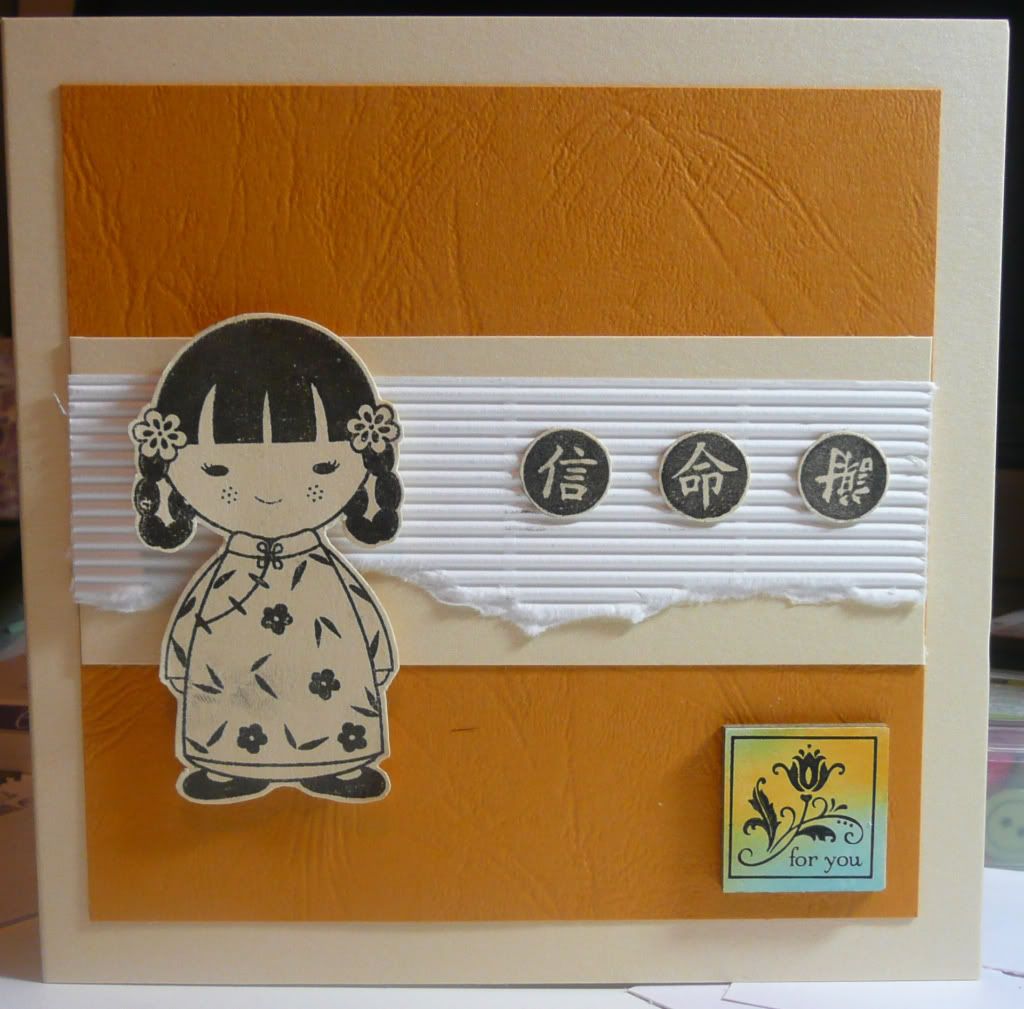 The stamps used are Hero Arts clear stamps.