I've been playing about with die-cutting felt.
The monthly challenge on UKS for this month involved including fabric in the layout and I happened to be browsing in Hobbycraft and come across some felt squares and inspiration hit.
I ended up using the felt in three different ways:
For my layout I ran the felt through my BigShot with the Tim Holtz Elegant Flourish die and also used some Sizzlits alphabet dies to cut the title: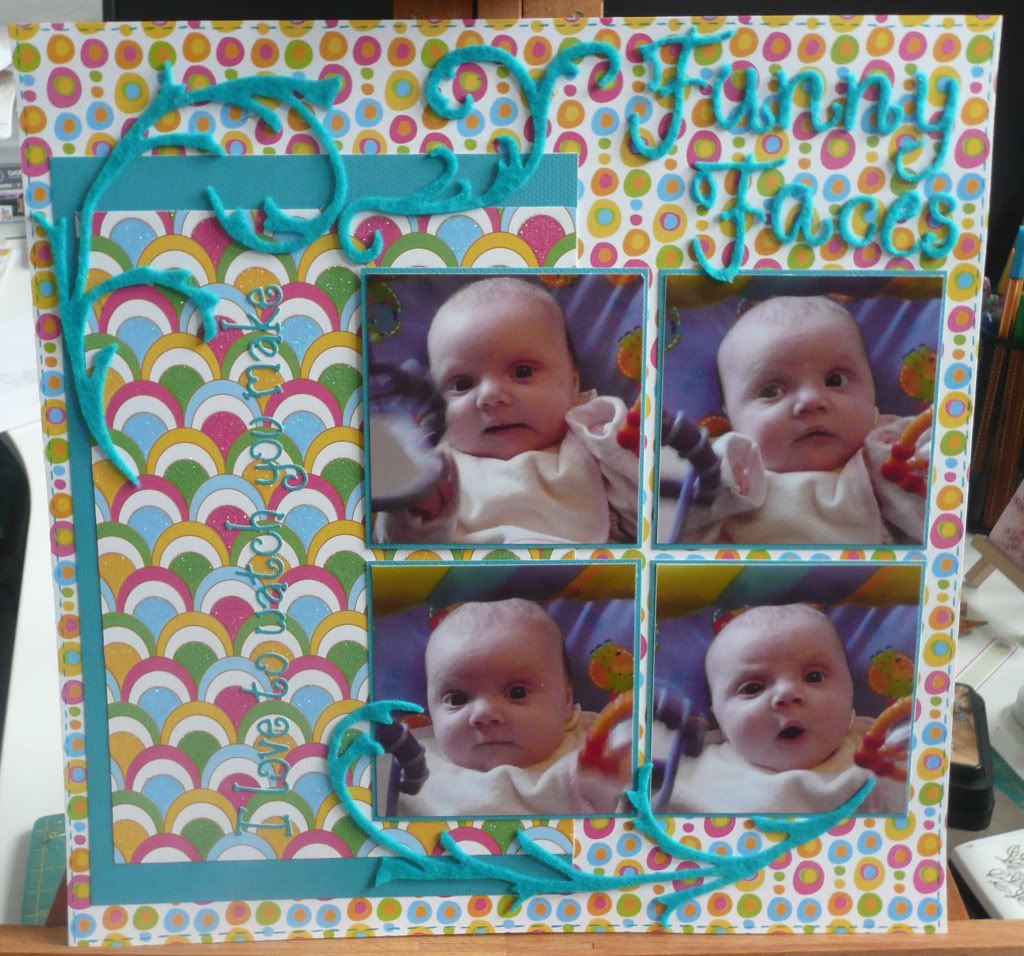 One thing I have learned from doing this - in future when die-cutting small, fiddly pieces from felt (like alphas!) it would be better to glue the felt to card beforehand! These alphas were seriously fiddly to work with and had a nasty tendency to come apart in my hands!!
Whilst I had the felt and the BigShot out, I also had a play with the Tattered Florals die and made this funky embellishment: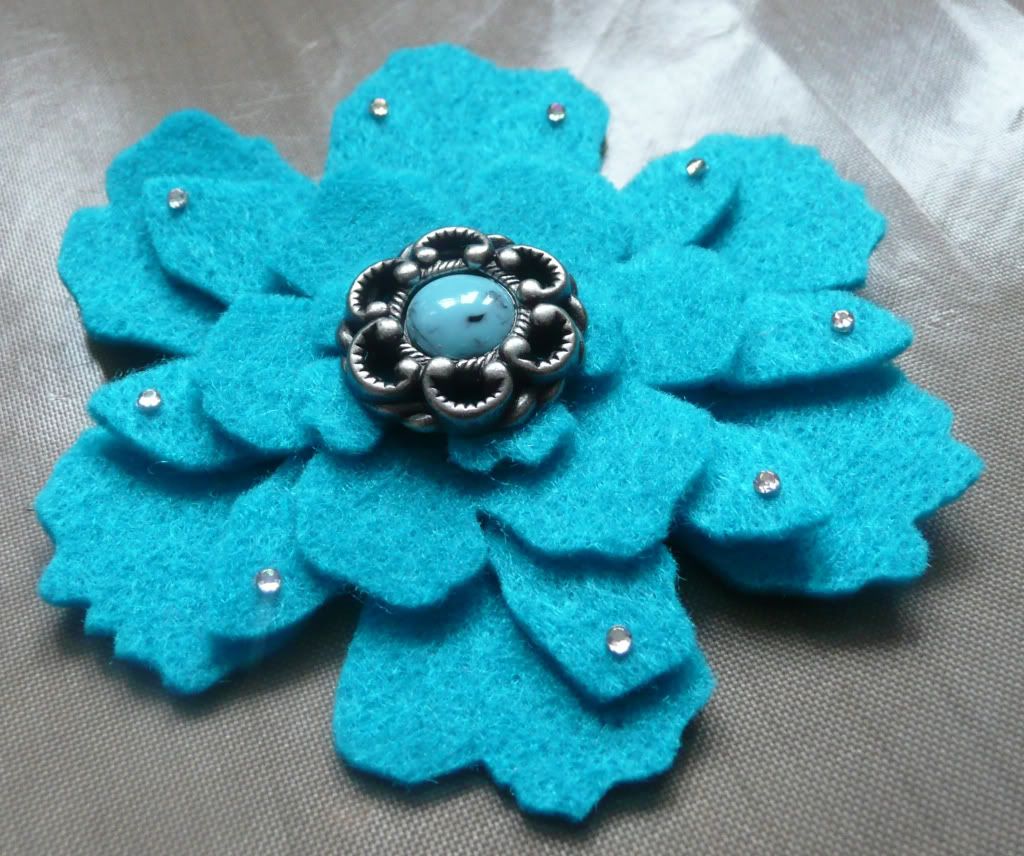 I stitched the felt flowers together and then sewed on a pretty vintagey button from Tim Holtz's Ideology range and added a tiny diamante gem to each petal of the second-largest flower.
And finally I had a felt flourish left over from making my layout so I decided to try stitching it onto an ATC:
I inked the ATC with Broken China and Walnut Stain Distress Inks and then spritzed lightly with Aqua Lagoon Cosmic Shimmer Ink. I then added a bit of texture by stamping over it with a funky venetian architecture stamp by Paper Artsy using Smokey Grey Versafine ink and then stitched my felt flourish into place using grey thread. I stamped a couple of little flourishes in two of the corners with Versmark ink and embossed with clear embossing powder and added a few Papermania Shimmer Dots.
I've got a couple of other felt squares in different colours and have plenty more ideas of ways to use them on layouts etc so expect to see more fun with felt on this blog in the future! :)