It's technically Wednesday now and I'm going to be out all day tomorrow driving down to Leics and back to visit grandma (she's out of hospital - yay!) so this is going to be a quick fly-by post!
Here's what's on my workdesk today: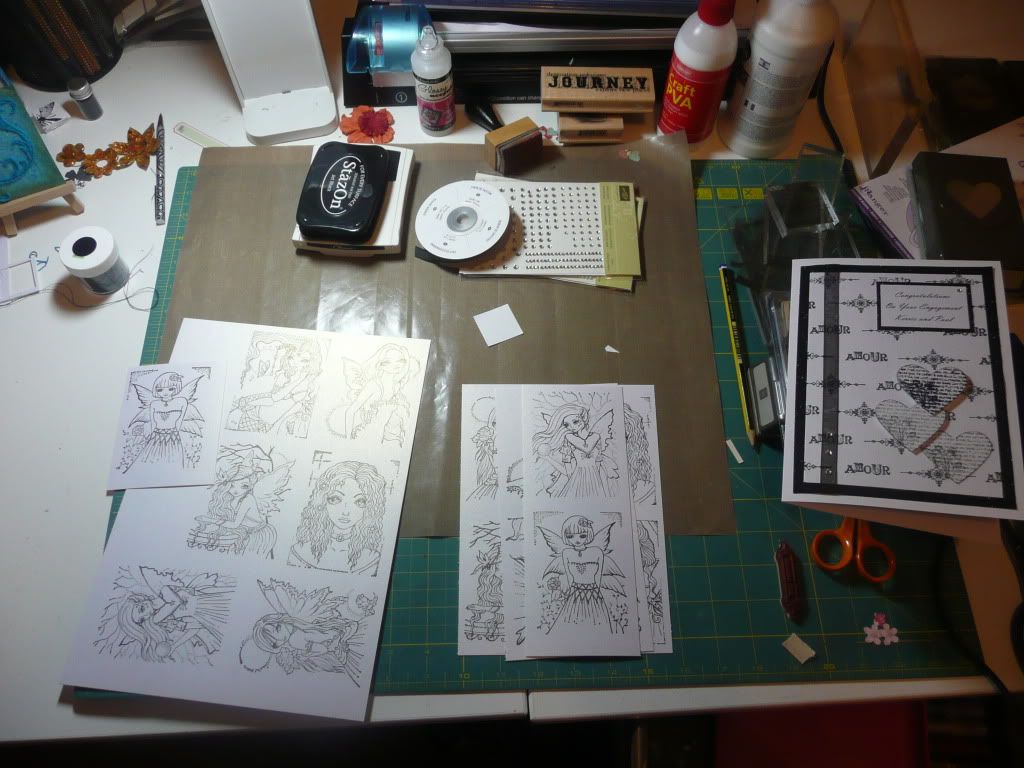 A personalised engagement card that someone ordered and a load of stamped images from the gorgeous Sweet Pea stamps that I bought recently!
Thanks for stopping by and have a great WOYWW! :)