It's Wednesday again. And I'm afraid I have to report that I feel horrible. :(
We were planning to head down to Leicestershire again today to try and visit my grandma in hospital but we've had to shelve those plans as it turns out the ward she is on only has evening visiting hours! Good job we're not going really as I've woken up feeling rather full of cold/flu and the last thing I want is to take germs onto a hospital ward.
It's been another chaotic week with flood alerts, high winds, damage to power lines and fluctuating power/power cuts! Consequently I've not gotten a huge amount of crafting done (it's hard to craft by candlelight!!).
But it's Wednesday and time to share what's on my workdesk: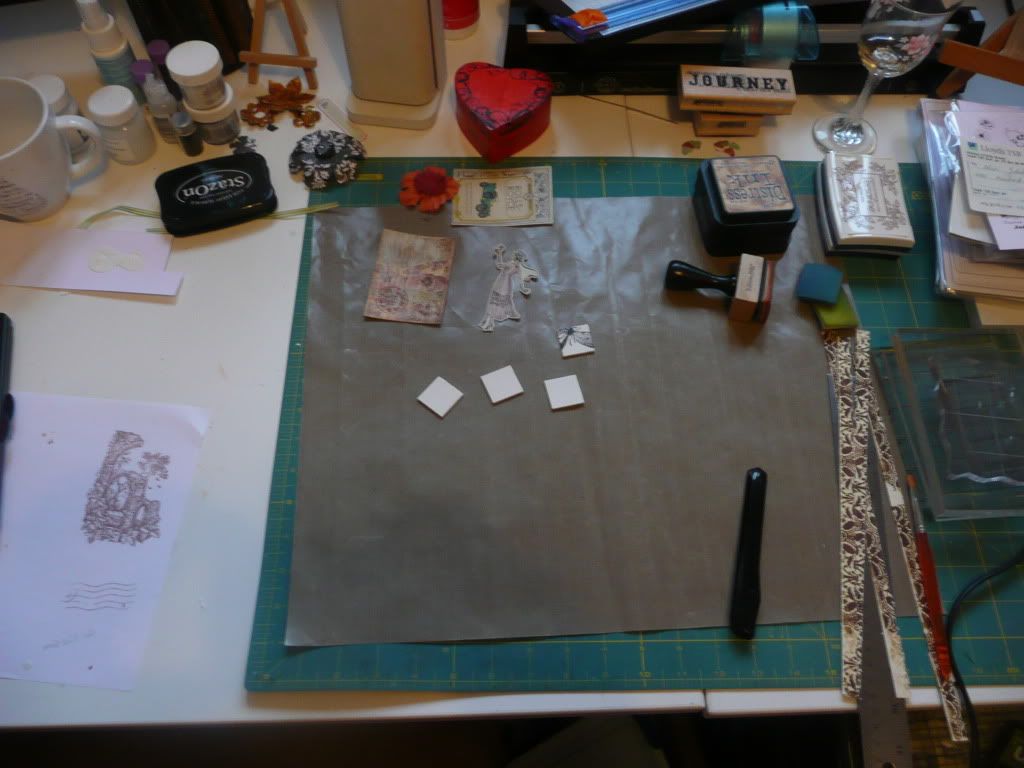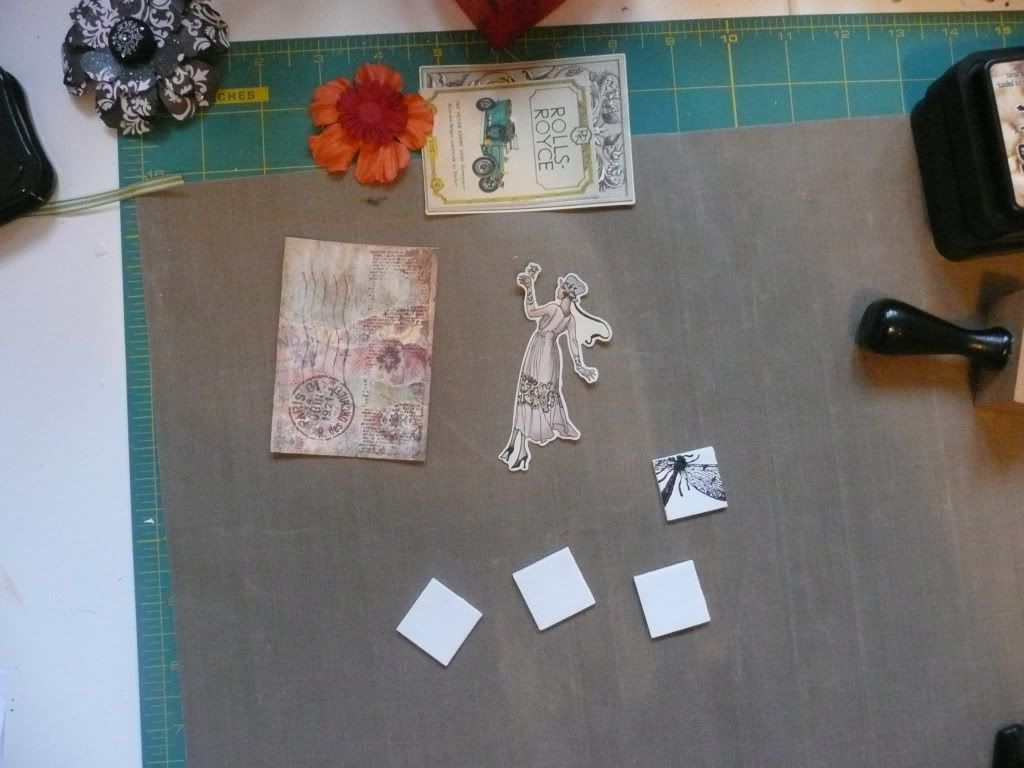 Not a huge amount (see above re: not crafting much) - although I did finish a scrapbook LO last night but I've had to move it to take the photo as it's for a chinese whispers swap and we're not uploading the LOs anywhere until the swap is complete. So the other bits I've been working on are the still in-progress Valentine's project, an in-progress ATC (I found some books of vintage ephemera that have been lurking in my stash for years and decided to have a play with them) and the beginnings of some inchies (I've been tempted into trying inchies and these are my first attempts... I found some 1" chipboard squares in my stash and coated them with Gesso to give a nice base and I'm just starting to play around with ideas of how to decorate them).
I once again didn't manage to visit many desks last week, mainly due to the chaos and power cuts etc. I hope to be able to take a peek at more desks this week - if you're new to WOYWW and wonder what on earth I'm talking about, head on over to Julia's
Stamping Ground
blog for details and the full list of desks to visit this week.
In the meantime, I'm going to dose myself up in the hope that I will feel better by Saturday as we're planning to try again to go visit Grandma at the weekend!!
Thanks for stopping by. :)