Today has been stash heaven!!
I've placed a few orders over the past few days and, through random chance, they've *all* been delivered today! I've had UPS, FedEx, Parcelforce and good old Royal Mail bringing me goodies today! :lol:
I got four different parcels today!
I got my order of U-Mount, so I've finally been able to mount the rest of my Sweet Pea stamps tonight! :)
I got my Melting Pot and beeswax so, when I get chance, I can finally have a go at the gorgeous beeswax technique featured in February's Craft Stamper magazine:
I got my order of various texture gels so I can have a go at the stunning masterboard idea also in this month's Craft Stamper mag, and have a play with some other ideas too:
And finally, I got my stonking great Stampin' Up! order (including a bunch of freebie stamps) which I just cannot *wait* to have a play with!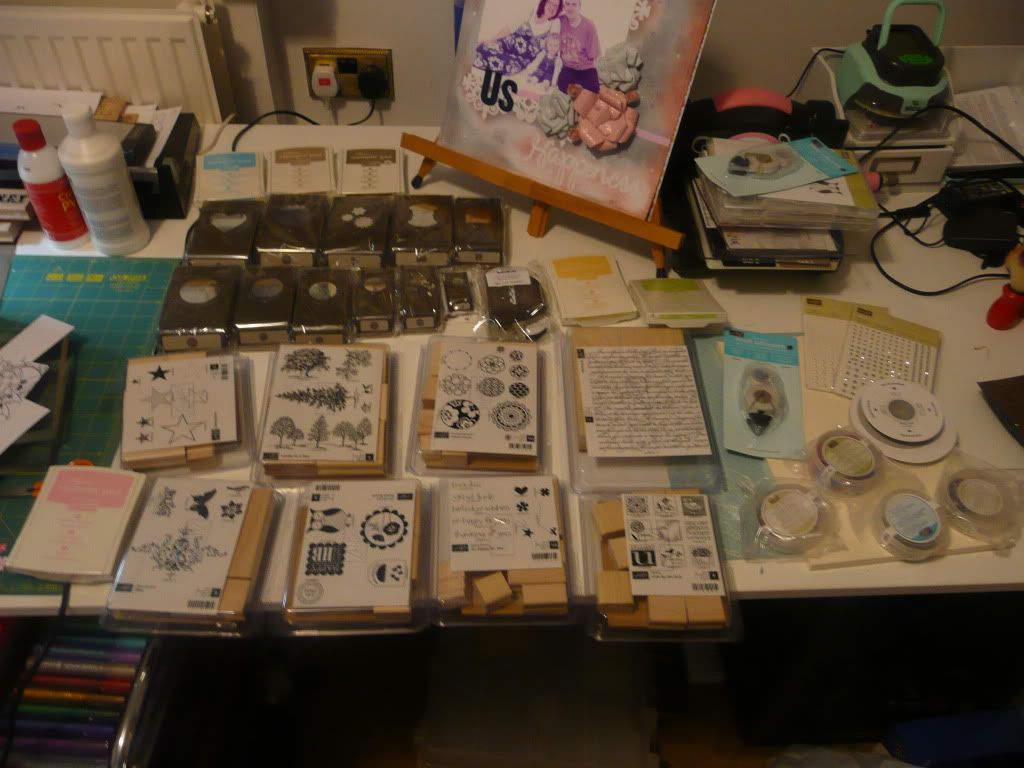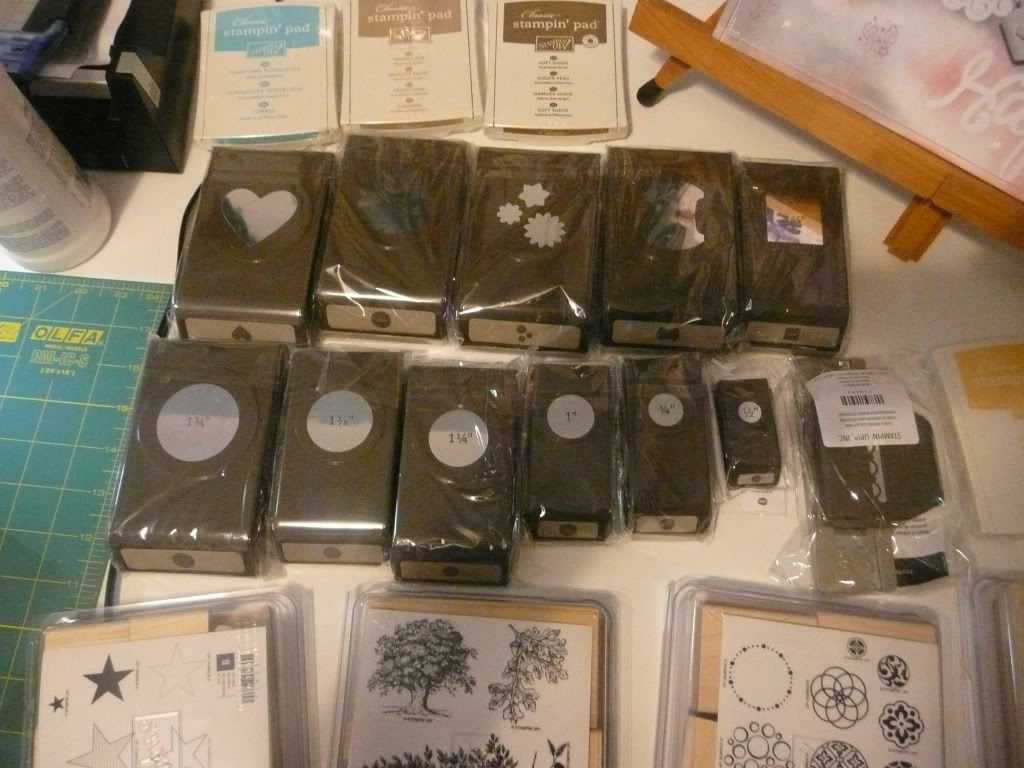 I spent a happy evening tonight unpacking all of these goodies - all I need now is the TIME to closet myself away in my craft room and play with all my new toys and try all these new techniques! :)