Most of my crafting lately seems to have been cards - well, cards and ATCs and CJs. I tend to make little cards to send out with swaps and things (ACTs, CJs etc) and these are some of the latest ones: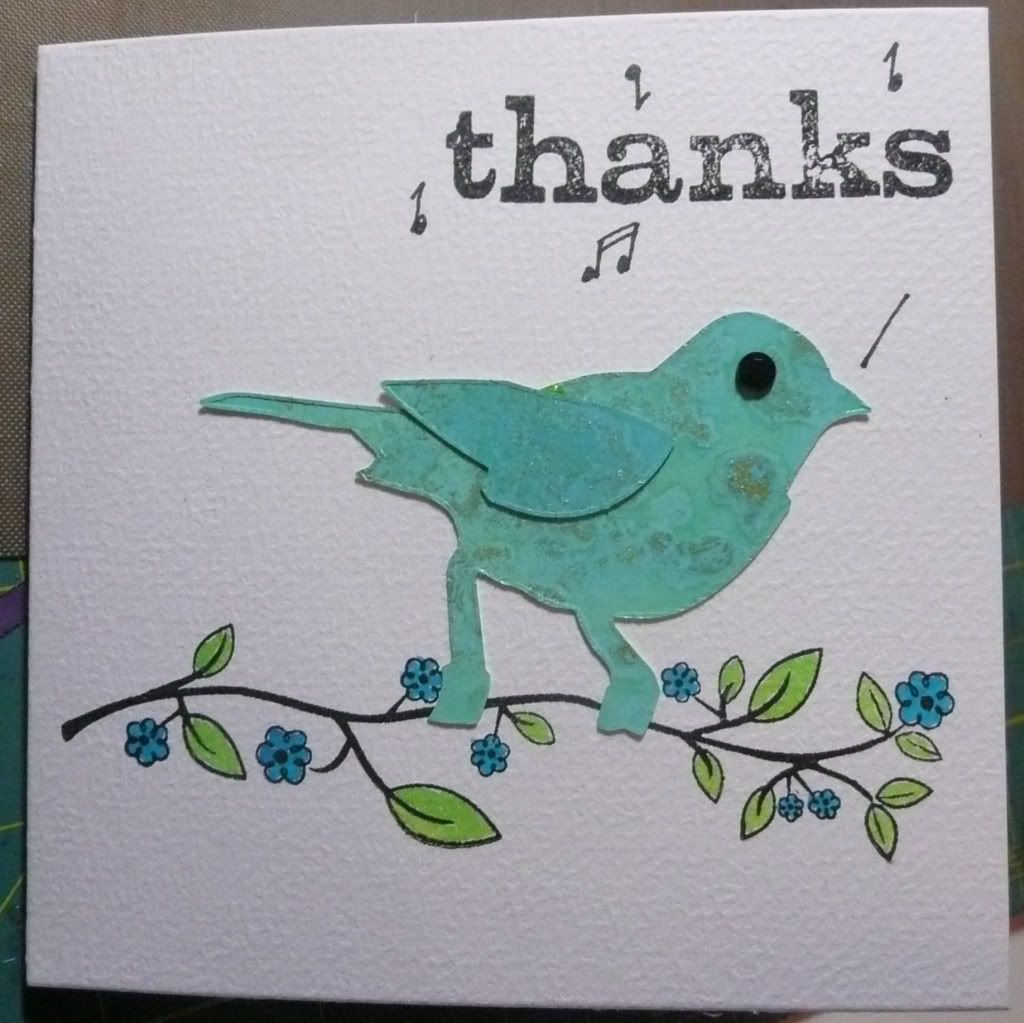 I made these little notecards using the bird from the Tim Holtz birdcage die with some card that I'd previously inked with Cosmic Shimmer inks and rock salt texturising. I stamped the branch and greeting (from a Hero Arts clear stamps set) onto the card and painted in the branch using Cosmic Shimmer Drawing Inks. I added a black adhesive gem for the bird's eye and doodled musical notes around the greeting. :)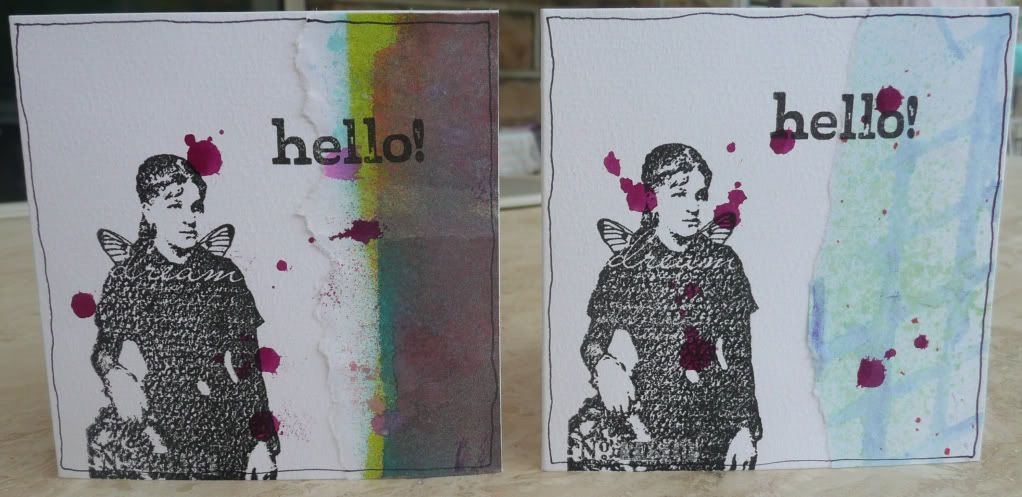 For these little cards I took inspiration from a recent issue of Craft Stamper magazine. I had been doing a lot of spraying and inking (making backgrounds in an art journal) and decided to use some of the spattered, inked scrap paper that I had used to protect my work surface while playing with my inks. So I chose two interesting areas of the scrap paper and cut out strips of the paper, tearing them down one side before adhering to the outer edge of the card blank. I then used a bottle of Liquitex ink that has a dropper in the lid to drip splats of purply ink onto the cards. Finally I stamped the image (a Paper Artsy stamp) and the greeting onto the card and doodled a border.