We're off on hols on Friday so we'll be in France on Father's Day so I've had to get hubby's present and card sorted in advance. I'm still waiting for one of his pressies to arrive in the post (it better get here by Thursday or it'll be too late!) but I've finished his card.
I wanted to put a picture of each of the girls on it so I decided to go with a double-ended stepper card: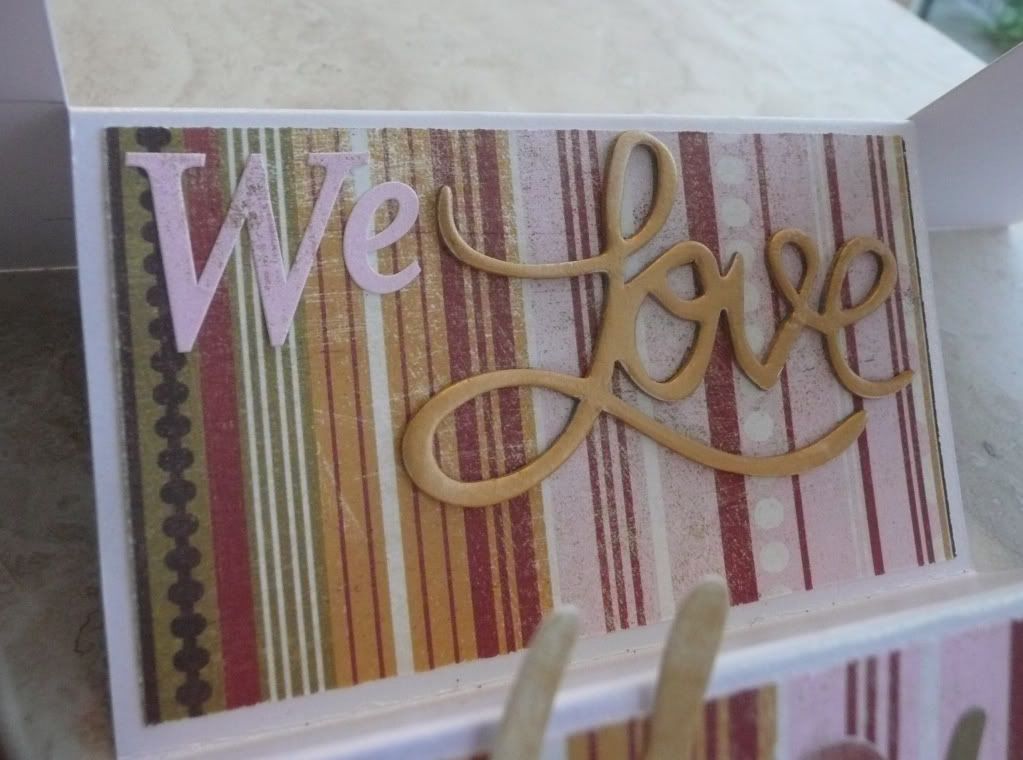 This took a lot of measuring and calculating as I wanted it bigger than A4 card would allow so I used a piece of trimmed-down A3 card and had to work out my own measurements for the stepper section. I used patterned paper and alpha stickers from the Basic Grey Sugared collection and used a Sizzix die to cut the word "love" from chipboard which I then inked with Inka Gold paint. The word "Daddy" was done in computer font printed in reverse onto pink cardstock and hand-cut out.
I matted the photos onto textured gold cardstock and I stamped a "Happy Father's Day greeting and heat embossed with gold embossing powder and wrote the girls' names underneath in gold pen.
I'm really pleased with how this turned out and I think - hope! - hubby will really like it. :)