I made some more ATCs recently to swap...
The first set I made using one of my fabby new Octopode Factory stamps:
The ATC is cut from mountboard using a Sizzix die and I made the background by spritzing and splattering with Cosmic Shimmer chalk inks. I stamped the Souxsie image onto - by complete, but as it turned out, happy - accident, onto photo paper (I grabbed what I thought was a remnant of white SU card, which I find is great for using ProMarkers on, but it turned out it wasn't! :lol:) and coloured in with my ProMarkers. I found I really liked the results - the photo paper took the ProMarkers well and gave the finished image a nice bit of gloss. :)
I stamped the wings (a Paper Artsy stamp) onto coloured vellum and cut out before adhering to the ATC and cutting out and attaching Souxsie over the top of them.
The next set was essentially me playing with some new ideas and techniques! :D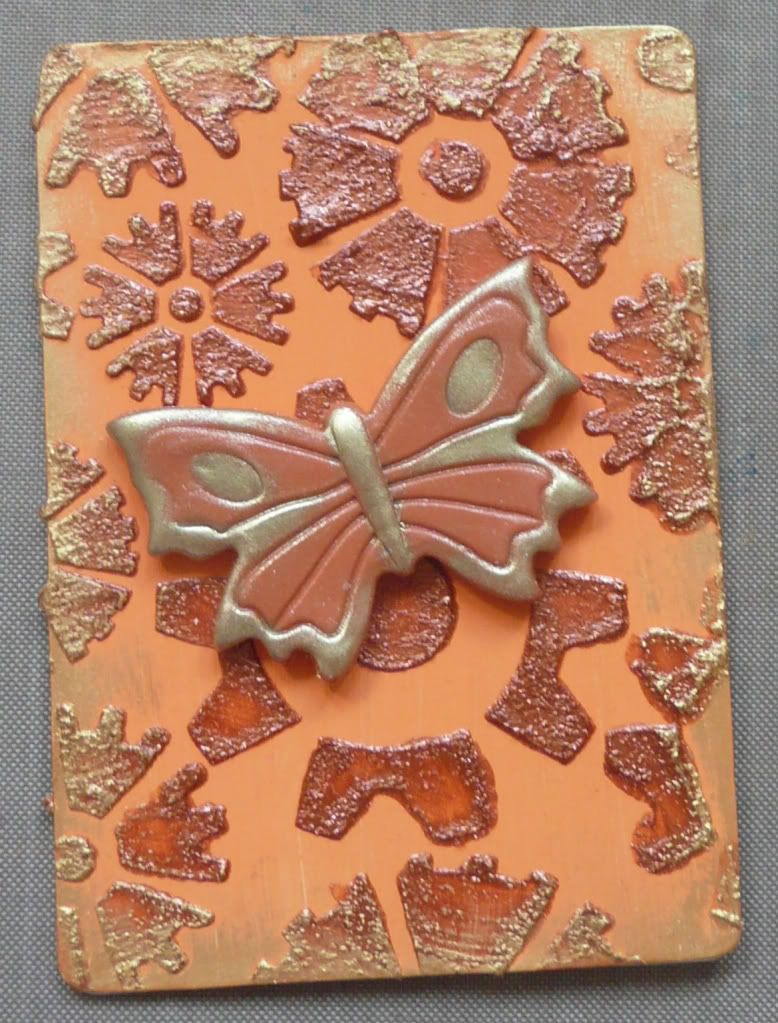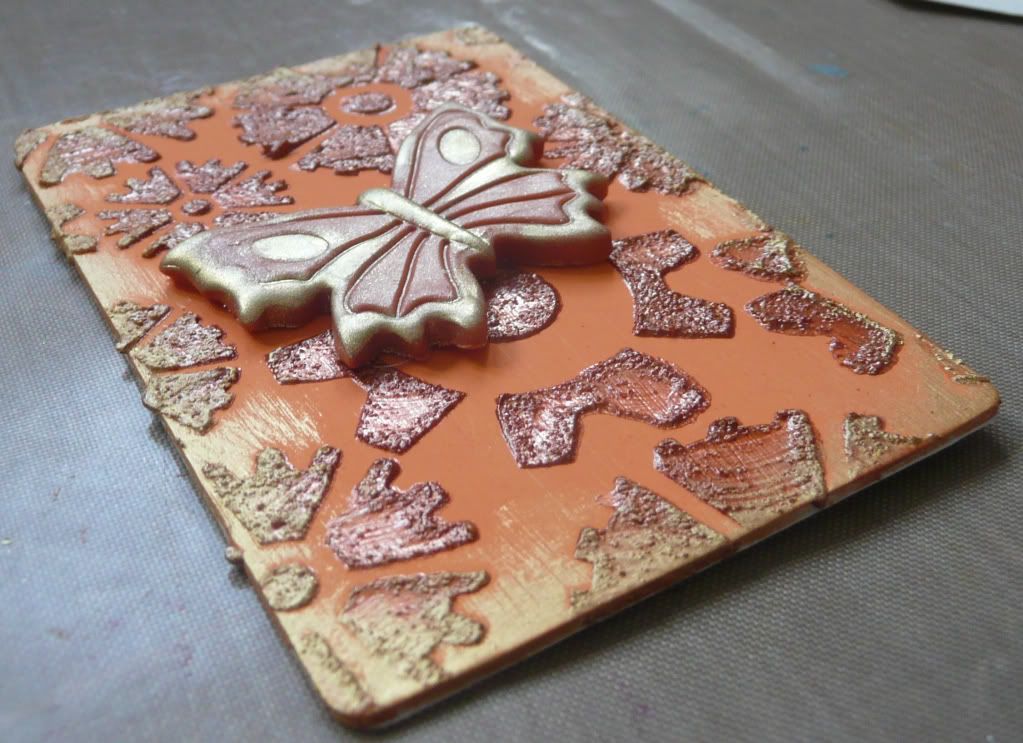 I painted the mountboard ATCs with orange acrylic paint and then mixed sand medium into bronze paint and applied that thickly through a Tando stencil. Once it was all dry, I rubbed Inka Gold paint around the edges. I made the butterfly using FIMO (I bought some aaaaages ago intending to have a play at using on cards etc and somehow have just not gotten around to it until now!) and, once set, hot glued it onto the ATC. :)