A quick post from me this week as we're off out shortly to go shopping for various bits and bobs for our impending holiday! :D
Here's what's on my desk today:
The usual chaos. I really really *really* need to tidy. I am now at the stage where it's getting difficult to find space to craft! I need to reluctantly scale back on my crafting anyway as we're off on hols in just over a week. So perhaps time to stop crafting and have a proper tidy.
Here's some close-ups of some of the goodies mixed in amongst today's chaos: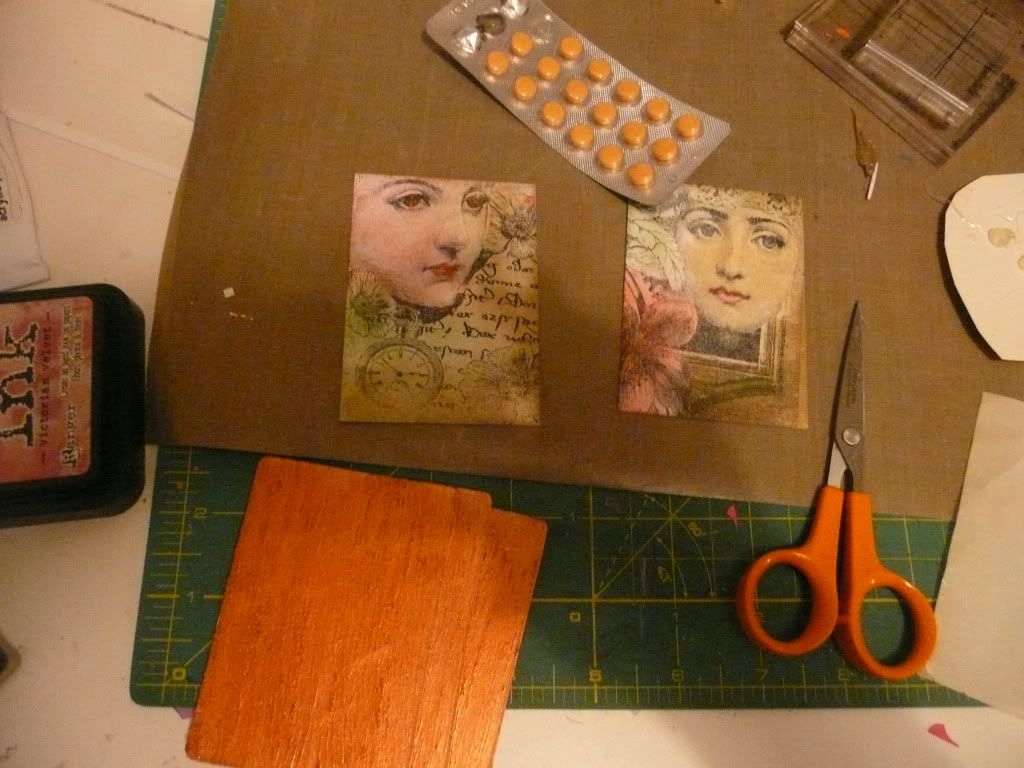 Two gorgeous ATCs received yesterday from new2this and some in-progress ATC backgrounds
A cute cupcake Circcle Journal that arrived yesterday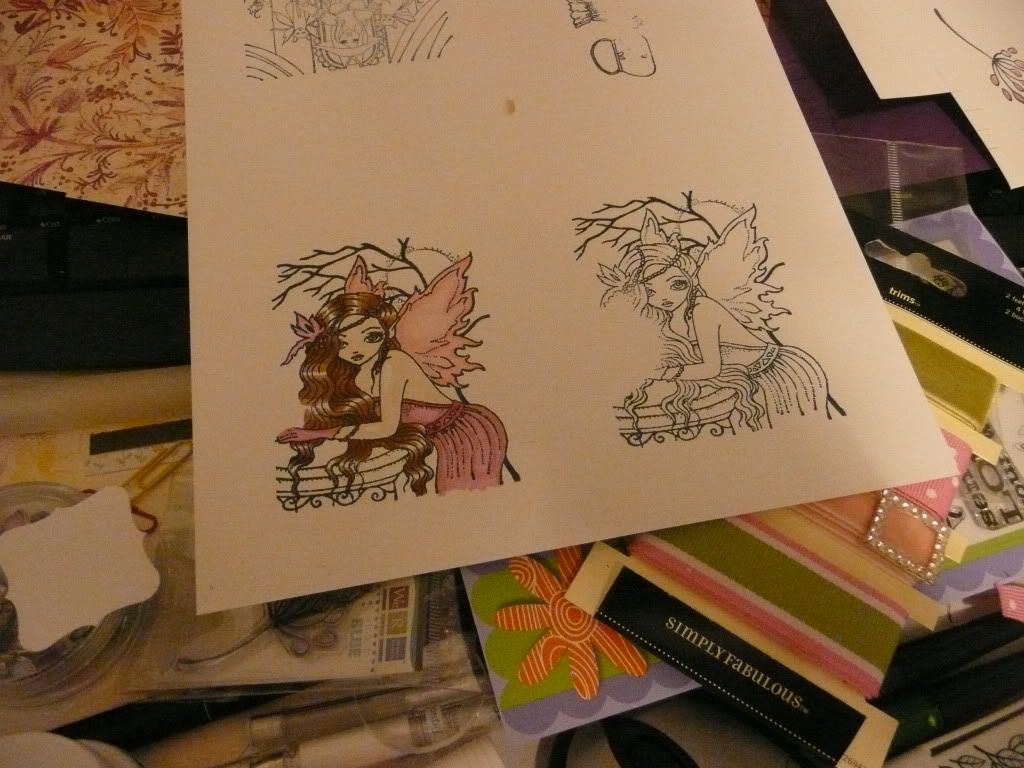 Some stamped images in the process of being coloured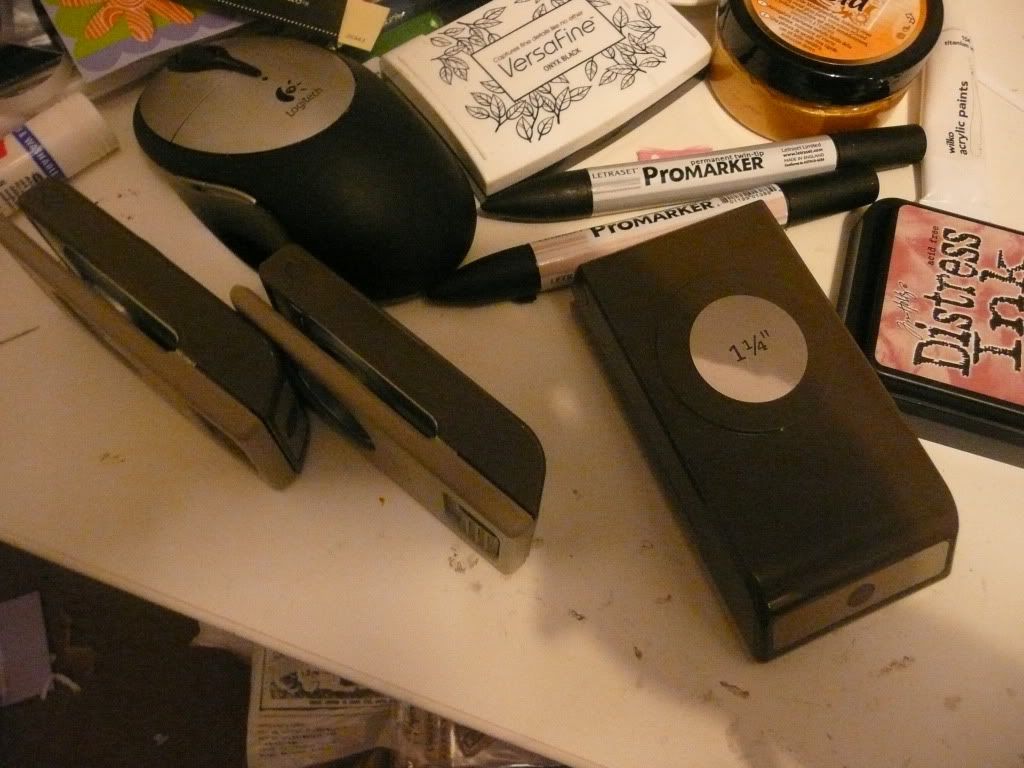 Some of my Stampin' Up! circle punches
Pots of Inka Gold paint and sand medium
Righto. We're off shopping. Thanks for stopping by - hope you're having a great WOYWW! :D
Edit: Oooh! Got home from shopping to find that the postie had been and brought me my lovely WOYWW PIF from
Sarah
. She sent me this lovely card and handmade keychain/toolfinder: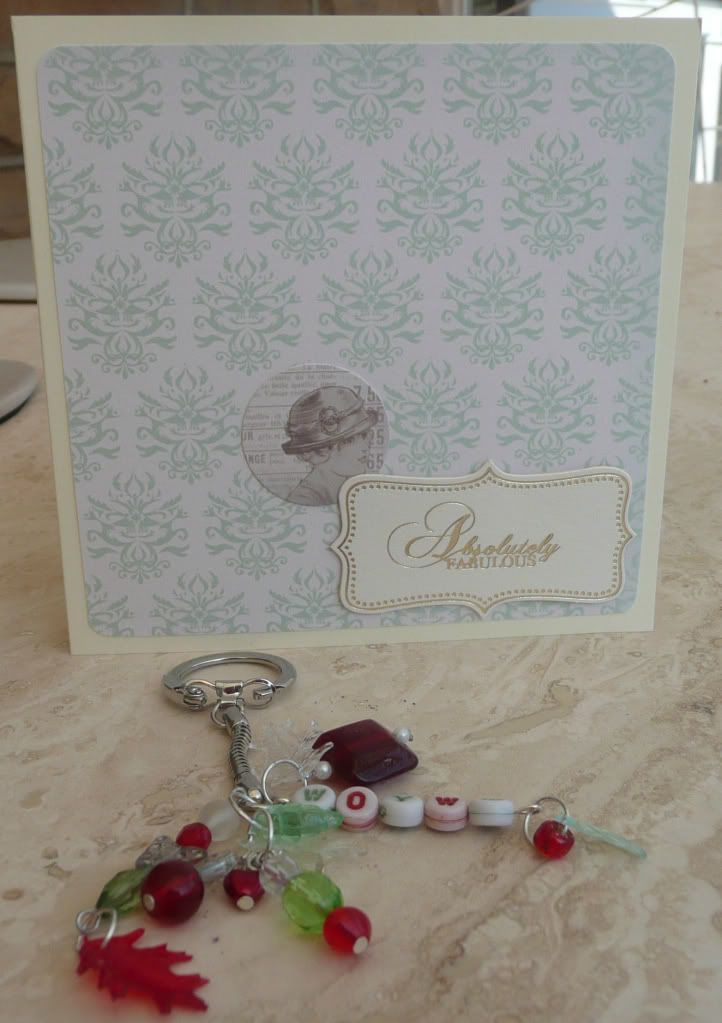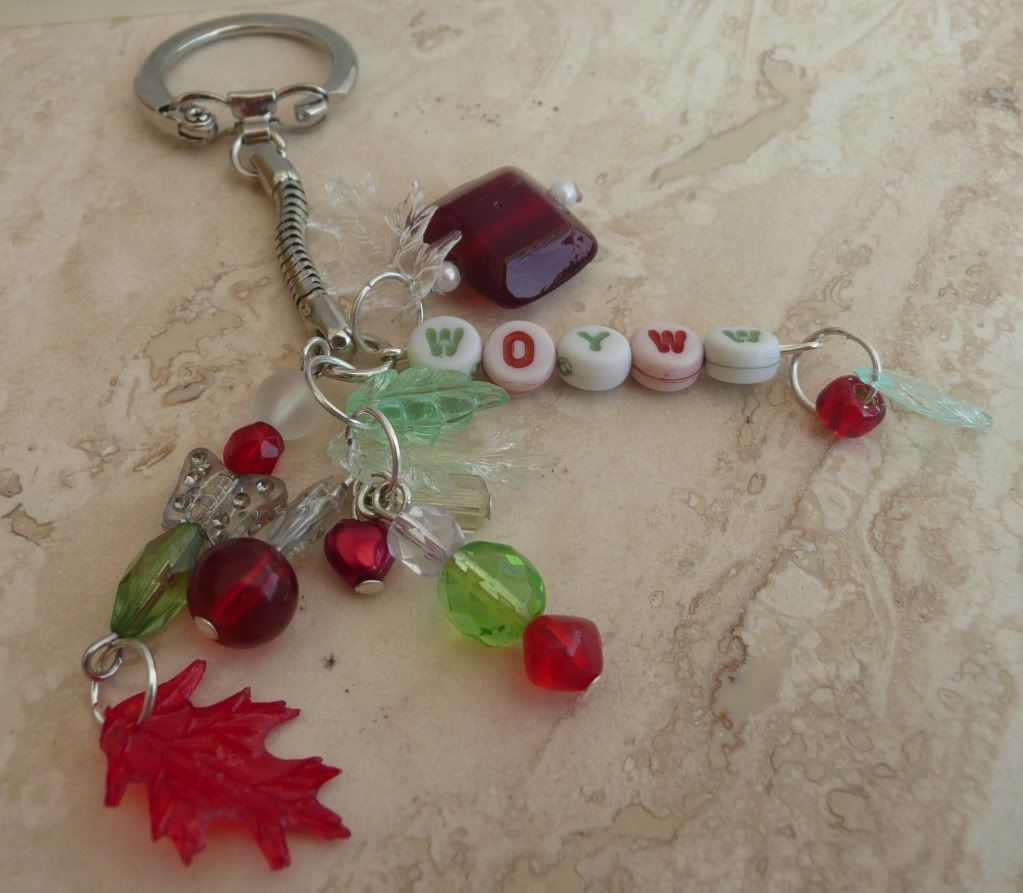 I love the beaded keychain/toolfinder, all the delicate little leaves and the fab WOYWW alpha beads! I think I will take Sarah's suggestion and attach it to my craft scissors so they are a bit easier to find on the clutter of my desk! :lol:
Thanks so much for my PIF, Sarah and to everyone who took part - it's been great fun! :D