...and a gift for you! :)
I have a cute and easy project to share with you today for the
Creative Craft World
Christmas Countdown... a simple but effective gift box: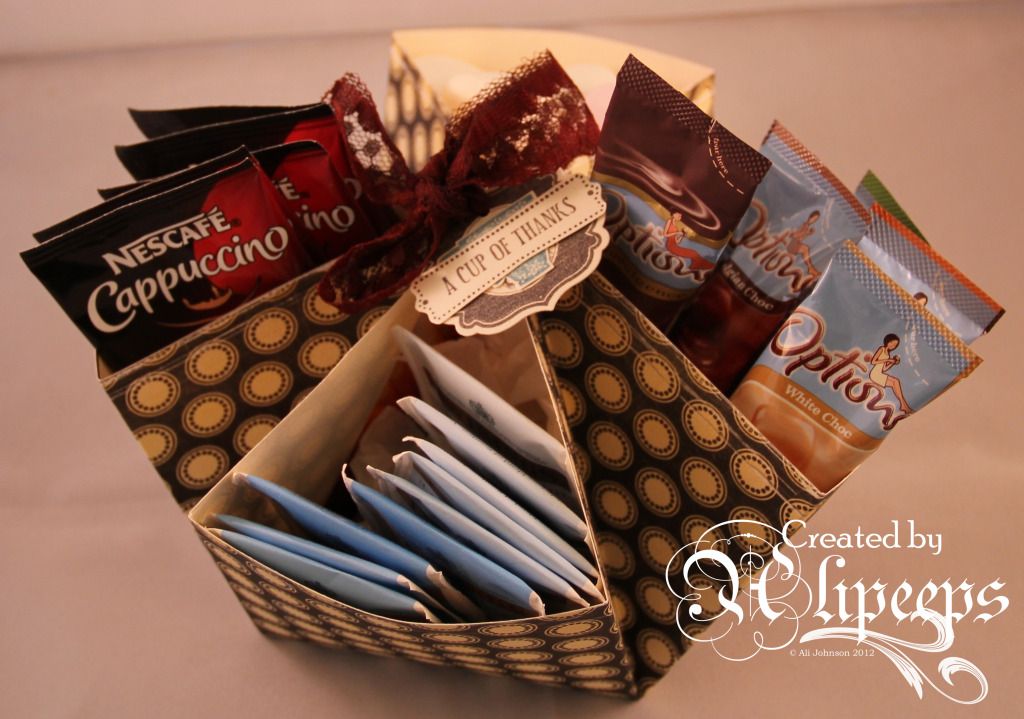 This is so easy to make, all you need is one sheet of double-sided 12x12" patterned paper (you need a good weight, cardstock-like paper, nothing too flimsy), a scoring tool, a hole punch and a length of ribbon or lace.
To make this gift box, take your sheet of 12x12" paper and score it at 4" and 8" in both directions, effectively dividing the sheet into nine 4x4" squares.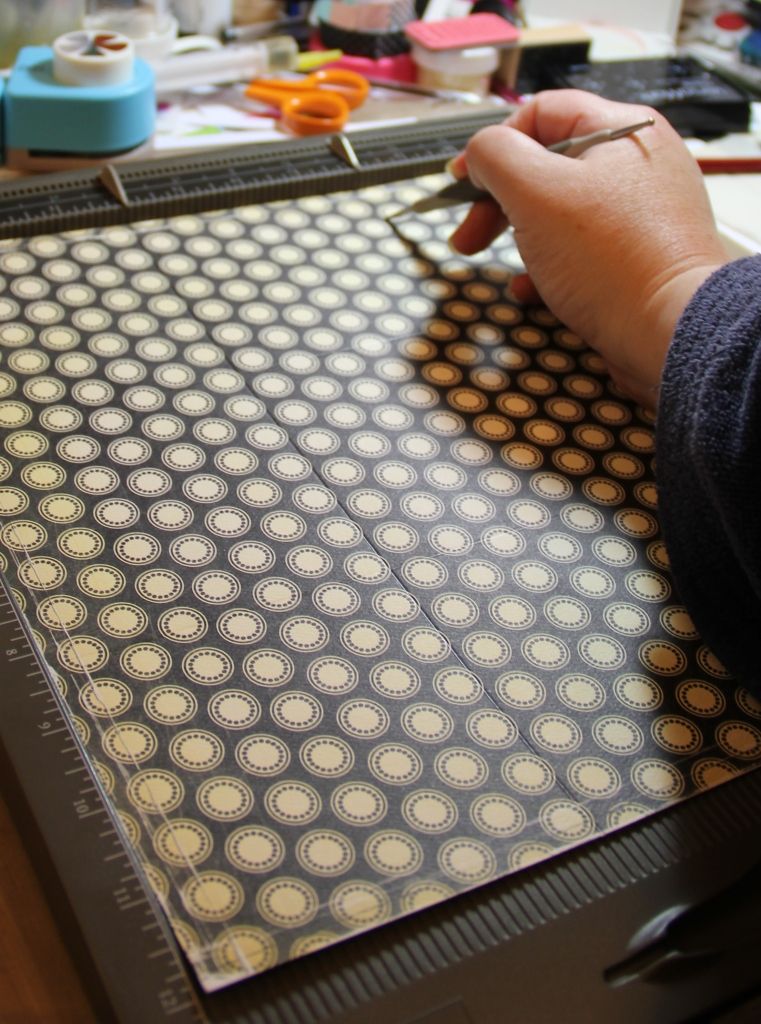 Next you need to score a diagonal line in from each corner (scoring only until you reach the junction of the vertical/horizontal scored lines). If you have a scoreboard with diagonal lines on it, this is really handy for this step. If not, you can use a ruler.
The scored lines don't show too well on the patterned side of the paper I've used but here's how they look on the reverse side: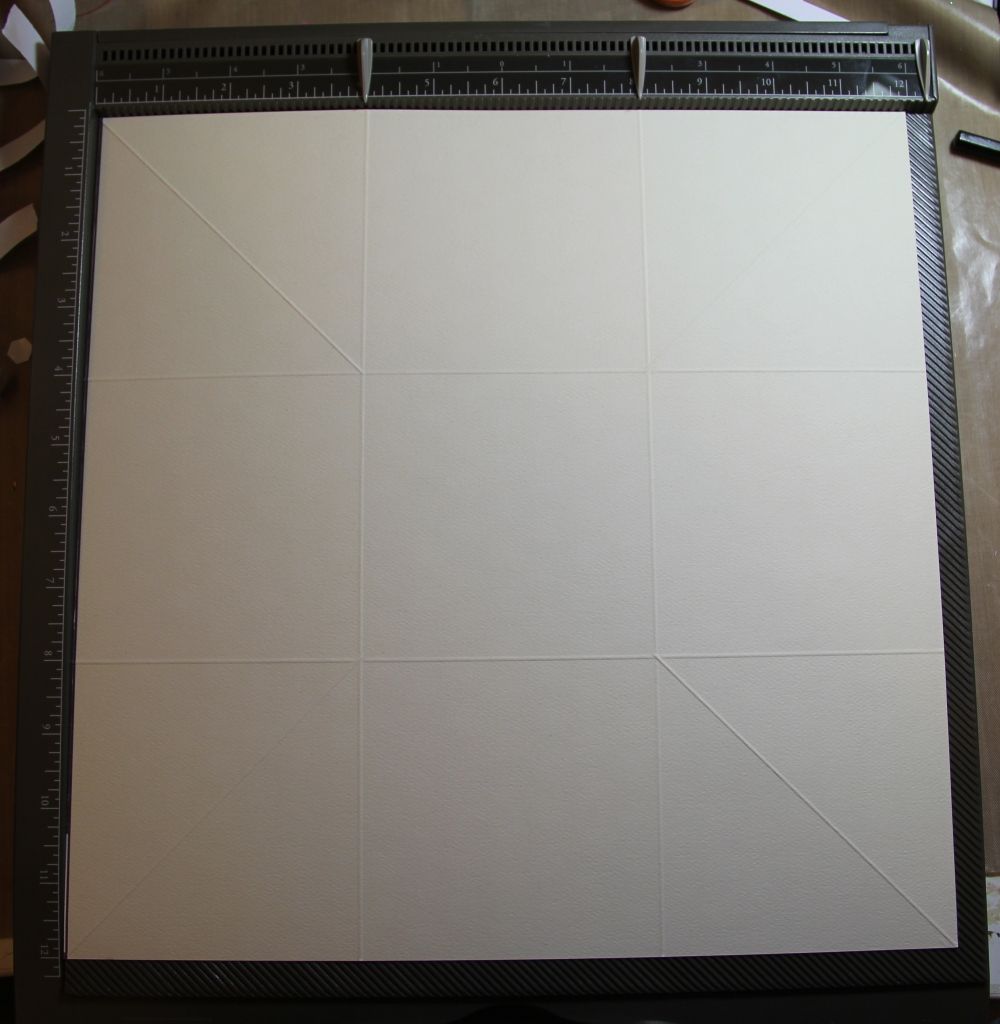 Now just fold along the scorelines as shown below - the vertical/horizontal lines are folded valley fold and the diagonal lines are folded mountain fold: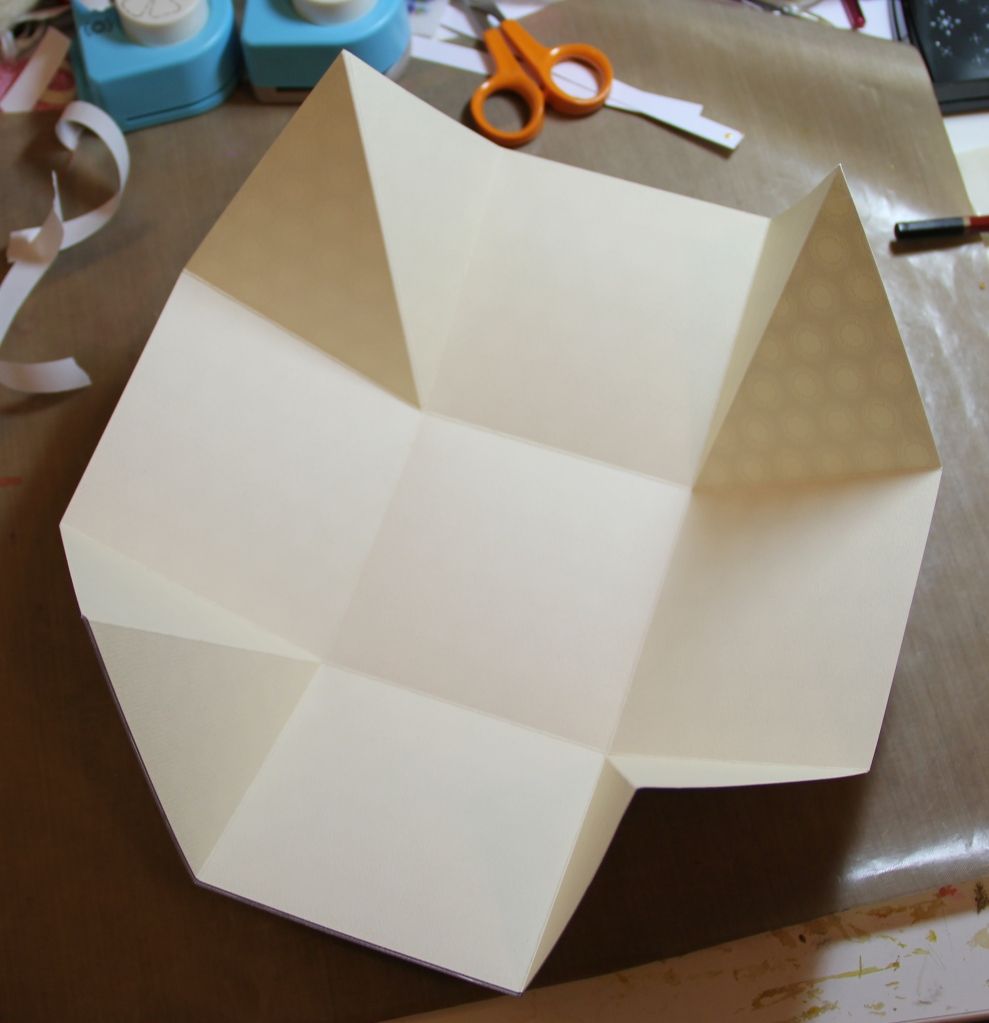 Bring the corners up to meet in the centre and that's how your finished gift box will look. To hold the box in place, just punch a hole near each corner (not too close as you don't want it to tear through):
Then thread ribbon/lace/fabric of your choice through the four holes, pull the corners up together and tie the fabric closed. And that's your completed gift box: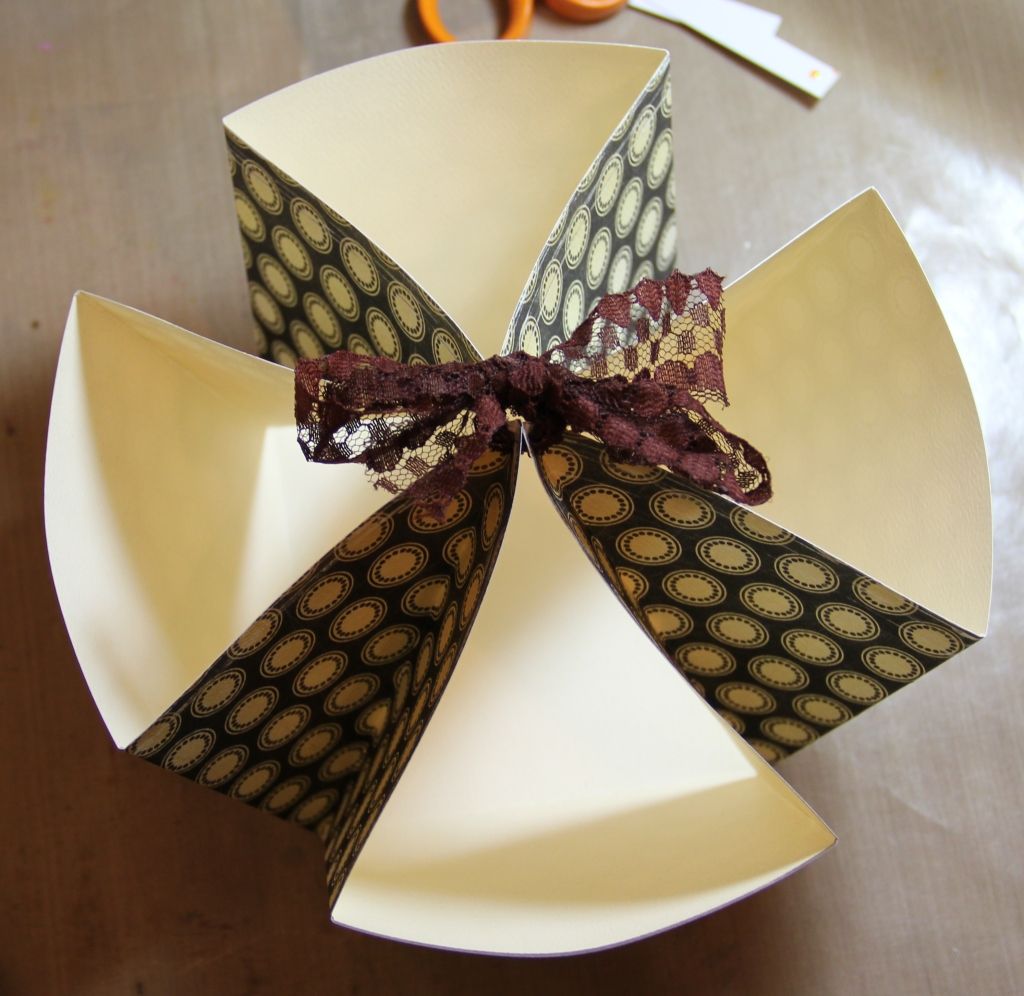 I added a gift tag with stamped sentiment onto my lace ribbon before tying it closed.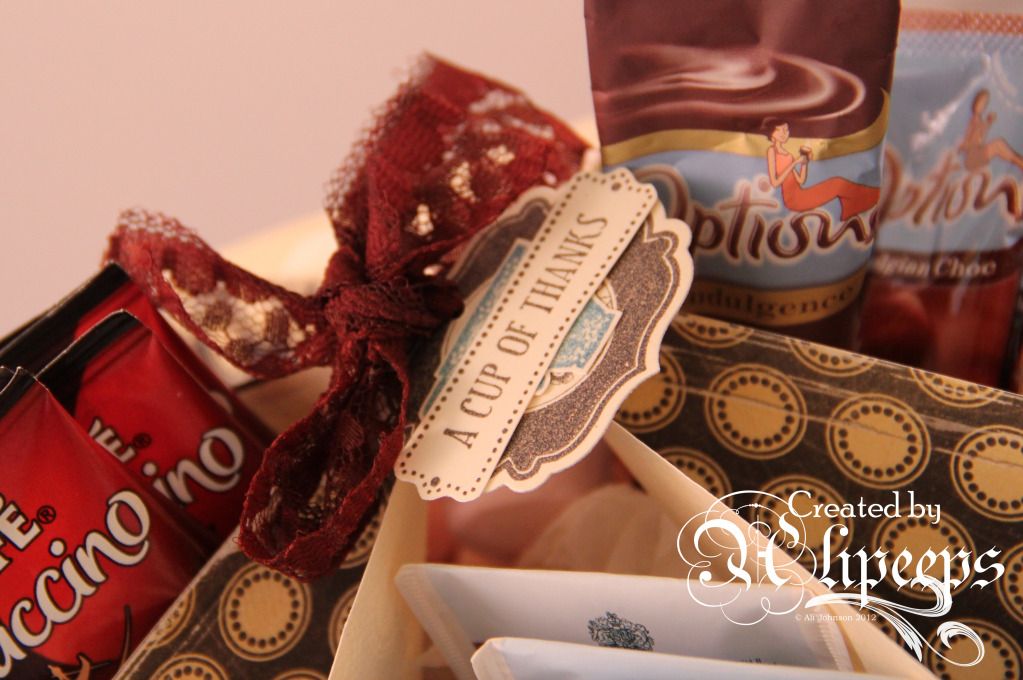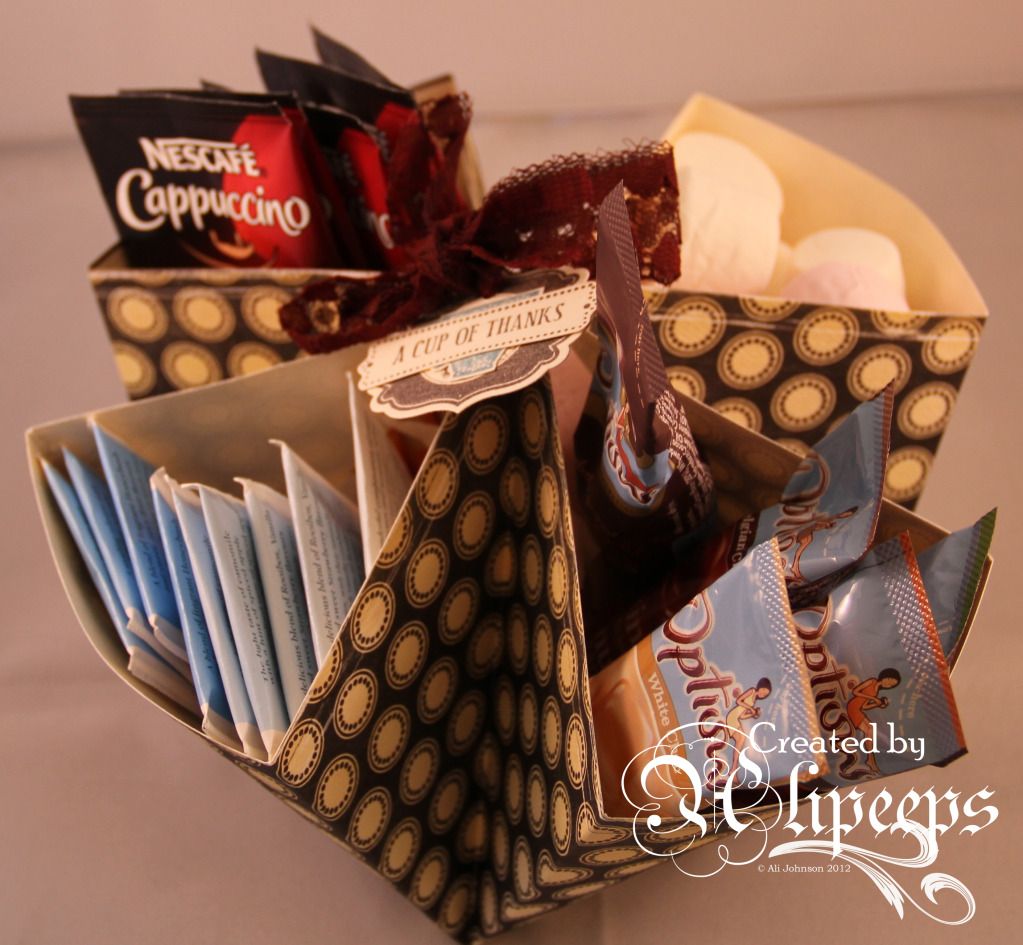 These quick and easy gift boxes make a lovely gift for friends or family members. I filled my gift box with aromatic tea bags, coffee and hot chocolate sachets, and a helping of marshmallows for an indulgent treat, but you could fill it with seed packets, sweets, crafty goodies, anything you like!
I hope you enjoyed my little tutorial - don't forget to check the Creative Craft World blog again tomorrow for more Christmas Countdown projects. :)