I've been making a few ATCs lately, using a variety of techniques. I love playing with ATCs... they're the perfect-sized canvas to work on, a nice size, not too big, meaning they can be completed fairly quickly and are great for playing with new ideas and techniques.
The first set I made used fairly simple inking and stamping techniques and started out from me wanting to have a play with the Distress Stain watercolour stamping technique featured in the March issue of
Craft Stamper
magazine:
I also used my Flexmarkers on this to colour in the stamped butterfly image.
The second set I made was a much more collaged affair. I used acrylic paints and PVA glue to make the crackled background and then stamped over the background and inked the edges and collaged images stamped variously onto cardstock, vellum and matt gold cardstock to make the final image.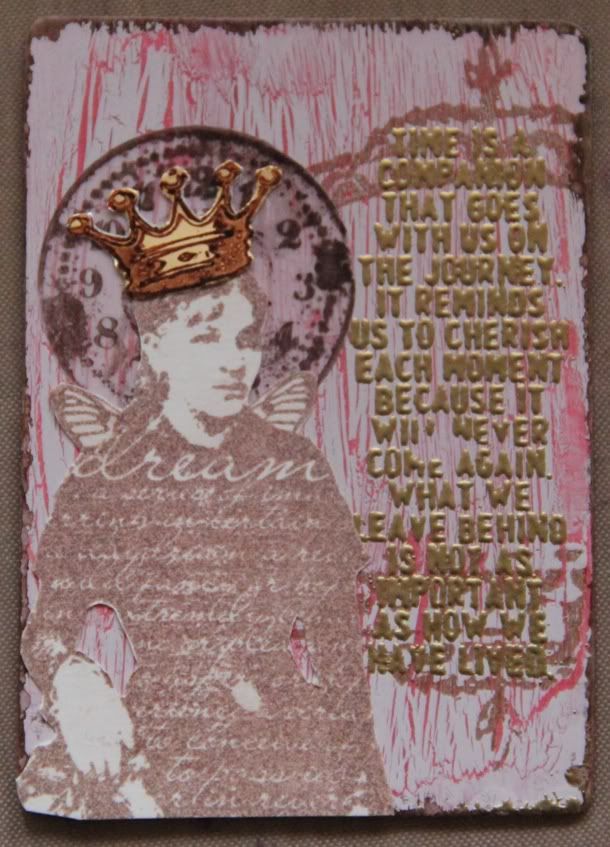 And finally, I had a play with making digital ATCs. And yes, I'm still on that Sherlock kick. ;) I used a screencap from the show and used PSE 10 to collage it together with elements from the Inner Storm digikit (from
Creative Victorian
) and some text.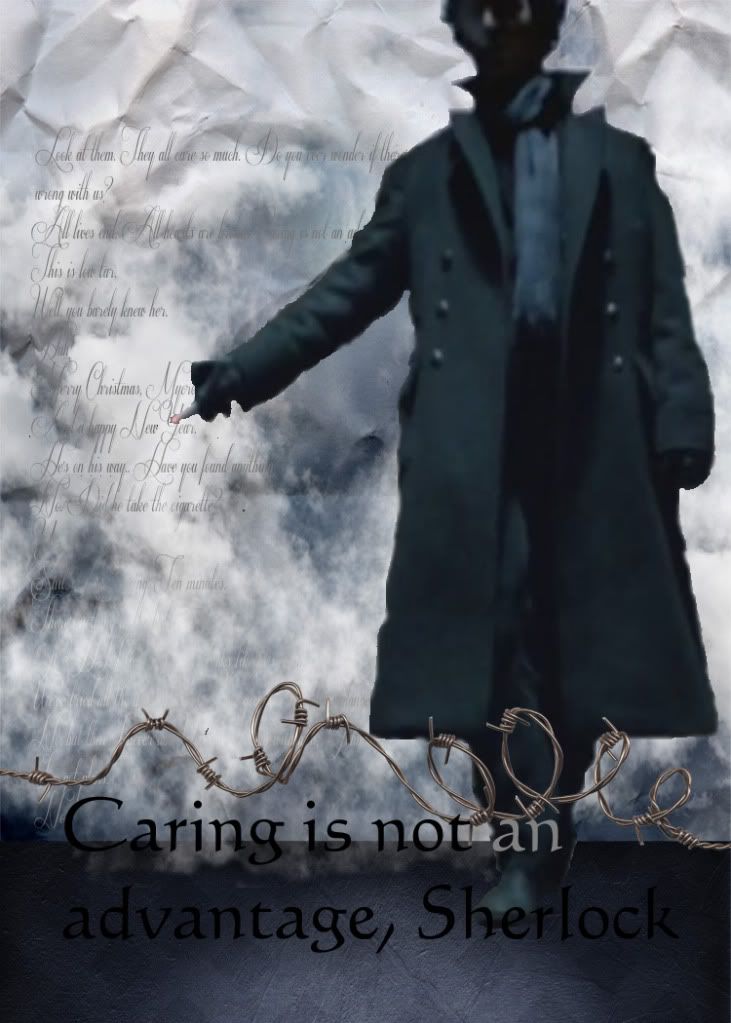 The first two sets of ATCs are pretty much accounted for in various swaps but I'm printing a limited run of the digi ATCs and will have a couple for swapping if anyone's interested?