Flipping heck. How is it nearly March already? Seriously?! I had a physio appt this morning and she booked me in to come back in 3 weeks and the appt is for the middle of March! Ack!
So here we are facing another Wednesday, another middle of the week, another gay frolic around the workdesks of crafters the world over.
Various things happening on my desk this week: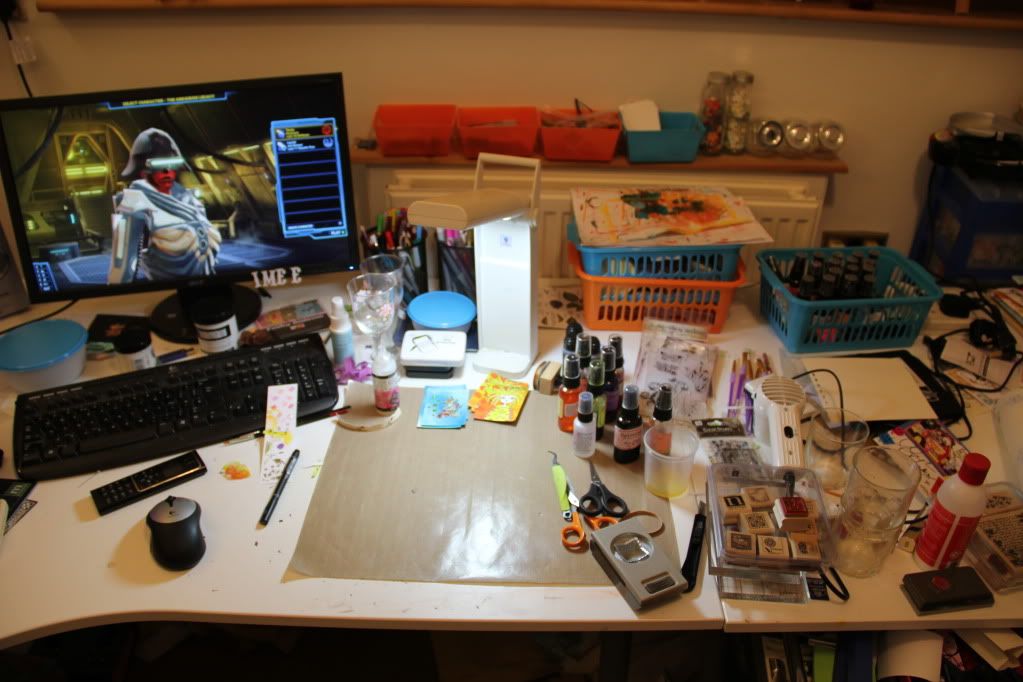 The mess is slowly returning once again... not anywhere near as bad as it had gotten but I've been letting my good habits of clearing stuff away as soon as I'm done with it slip a bit. Also, the wine/whiskey glasses seem to have been breeding... Tsk tsk! *wags chiding finger at self* Must do better.
Some crafting has been happening though... hanging around at the back of the desk are some recently completed ATCs. There's also a fair few new purchases loitering with intent, waiting to be played with/found a permanent home...
Some yummy Sweet Pea stamps:
And some more Stampin' Up! goodies: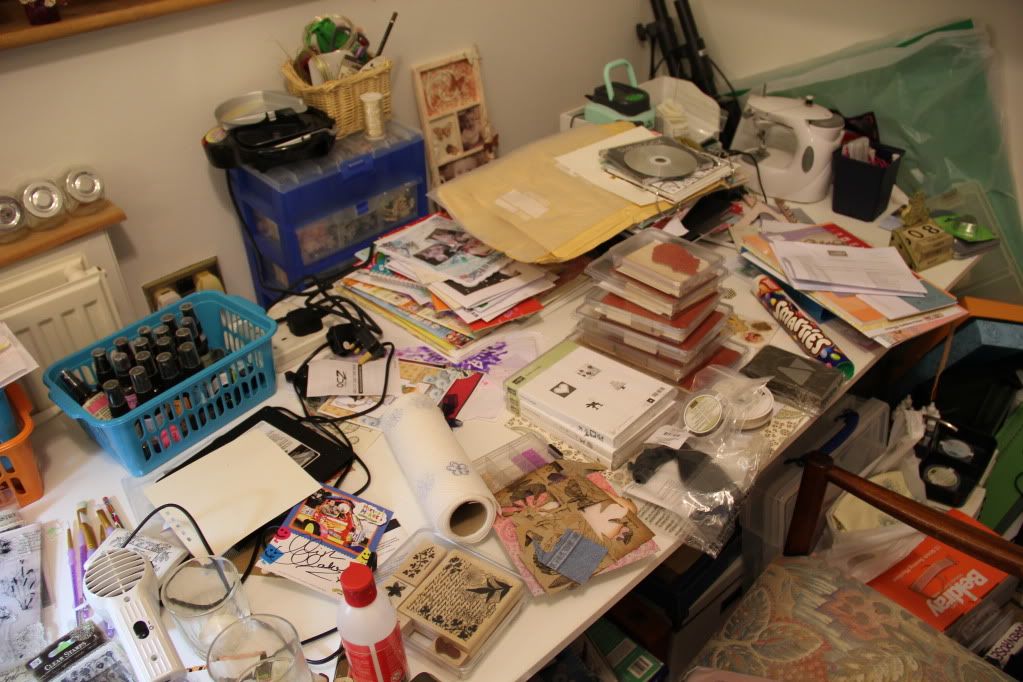 Oh and for those who were interested to see how last week's experiment, as mentioned it my WOYWW post, turned out.... well, it didn't: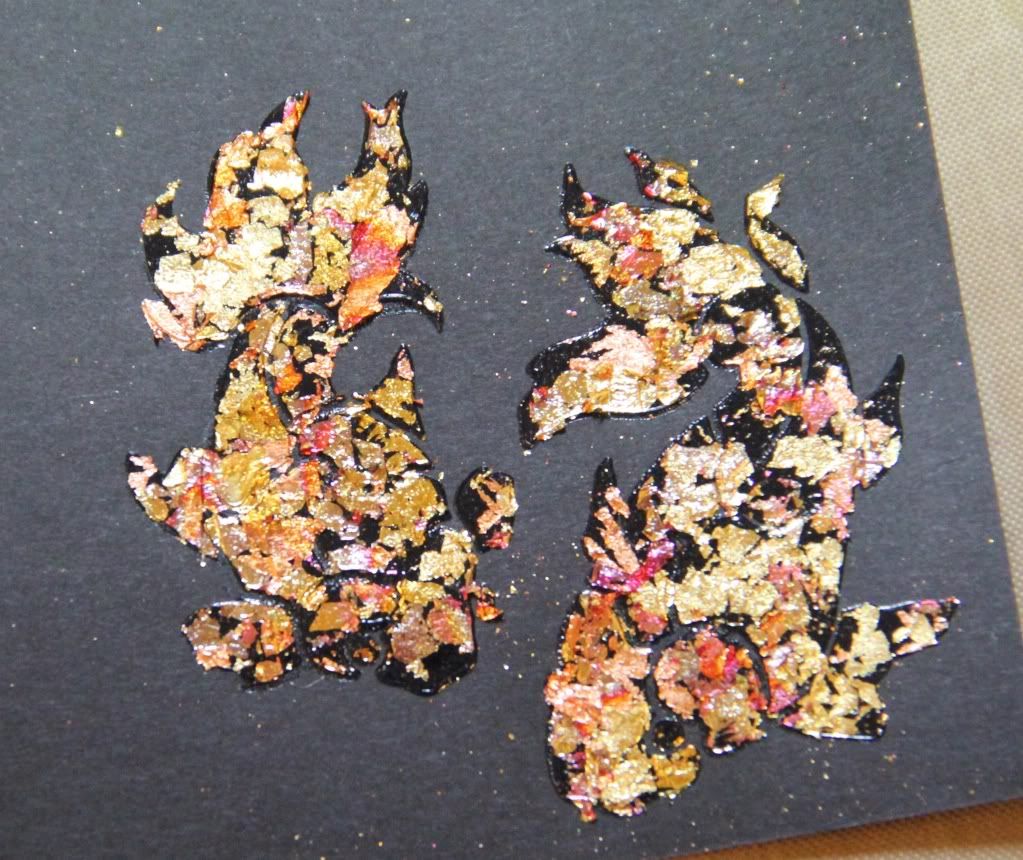 I tried doing the gilding with gilding flakes and, as you can see, it really didn't work too well at all. Still, it was an experiment worth doing as it meant that when I went ahead and used the embossing paste and gilding on the actual project I'd had in mind, I used proper sheets of gilding, instead of flakes, and that *did* work. :)
And now I really must to bed as, once again, it's silly o'clock in the morning (and I was going to have an early night tonight, dammit!) and I have a busy day tomorrow!
P.S. In case you're interested, also visible in this week's desk photo is the reason why I've a) been staying up too late and b) not gotten as much crafting done as I'd like - flipping DH got me hooked on the Star Wars MMORPG he's been playing! Ooops! :D