Will the current crafting trend for butterflies ever end? I hope not, cos I love it. I have so many butterfly stamps and just about any project looks good with a butterfly or two added! :lol:
I played on a recent card with cutting out some butterflies from a sheet of patterned paper from my Tim Holtz kraft stack and I liked the look so much I decided to make a tag using more butterflies cut from this paper: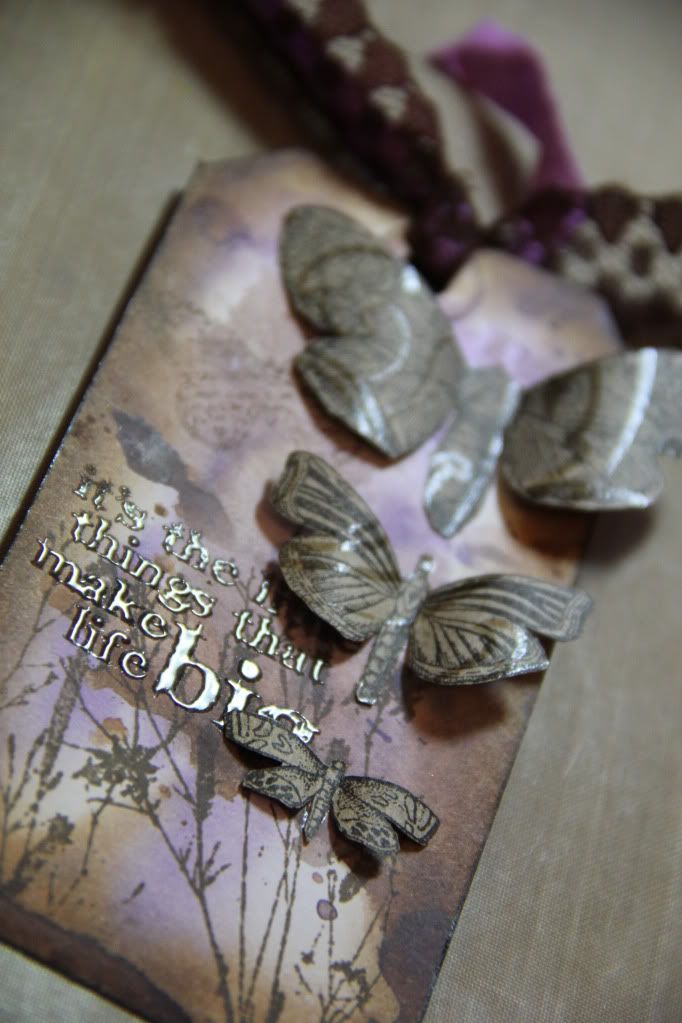 I also got chance on this project to have a play with the distress stain background technique from this month's Craft Stamper magazine - I've been dying to have a go since the mag came out but I had to get my mitts on some Picket Fence Distress Stain first! :)
So the background was made as per in the mag, using Picket Fence, Dusty Conchord and Walnut Stain distress stains and then edged the tag with Walnut Stain distress ink and stamped ferns and the wording with Walnut Stain distress ink, adding clear embossing powder to the wording. I curled the wings of my cut-out butterflies and stuck them on using Glossy Accents on the body only. And I added brown lace and lilac seam binding ribbon to finish.